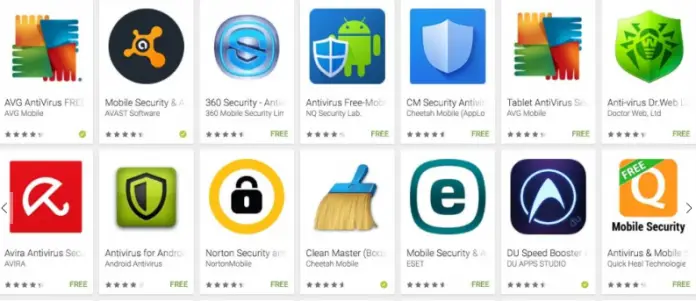 1. Avast Mobile Security
This security application features a virus scanner, virus removal tool, network meter, app manager and locker. It allows you to install a firewall for rooted phones. The basic version of the app consists of most of the features but for extra ones like remotely accessing the camera and capturing the photo of the thief you need to buy the premium version.
2. 360 Security
It scans your phone for viruses and malware in real time. It also cleans up all the background apps and keeps a thorough check on system vulnerabilities to help the phone to run efficiently. It includes a privacy advisory feature. It is 100% free, and there is no premium version for which you need to pay. Find it on Google Store and give it a try.
3. Eset Security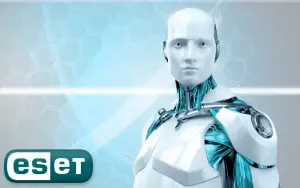 This app comes with a free and paid version. It protects the phone from malware, viruses, and phishing. It allows us to remotely lock our device and prevent it from the thief from accessing your phone. It also permits us to monitor data and users can also enjoy the call blocking feature present in it.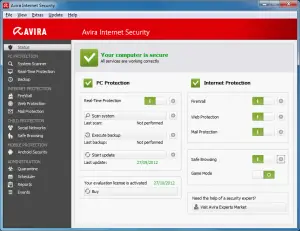 This application is by far the most promising app. It comes with a unique feature that allows you to know whether your email account is hacked or not and what necessary steps you should take to secure your email ID. It scans virus in new apps and automatically updates. It also allows you to block calls and anti-theft features.
5. AVL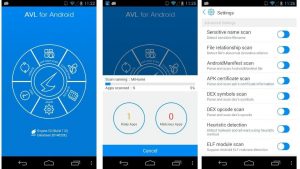 It is a small app regarding storage; it uses a negligible amount of space and doesn't affect the battery life of your phone and processor performance. It makes security very simple with no question of creating a problem for the device. The features are to the mark without any premium version of the app.
6. App Lock
This app makes your phone guest proof that is except you no one else can access the data present in your smartphone except you. It allows you to lock specific applications with a code or a pattern. We can change the theme of the lock since a lot of customizing is present in the store you are never running out of options. It has no price tag.
7. Dolphin Zero
This application is a independent browser which allows you to access the internet without leaving a trail of it. This app doesn't store any history or information regarding the websites visited. It doesn't even store passwords, cookies, cache, or even location data. This app ensures that no one is watching you.
8. App Ops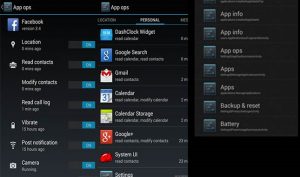 This app allows you to limit the accessibility of your apps. If one wants to restrict a particular app from using the location, this app is capable of performing this operation. Similarly control the apps from reading contacts, messages, etc. It is present in the Play Store and available for free. It helps us from remaining off the grid
9. Smart Hide Calculator
This app is the most superb thing that I have come across till date. It comes with a camouflage of a usual, fully functional calculator but when an exact set of numbers is punched the app reveals its true self. It hides and unhides the files, and also freezes a particular app.
10. Hide It Pro
This application disguises itself as a fully functional audio manager keeping it away from suspicion, but once you long tap its logo, it brings you set of menu to create a pin. Once you create the pin, a new page is opens up which allows you to add pictures, audios, and videos. If you hide a picture, then that image is not going to pop in your gallery unless you unhide it.