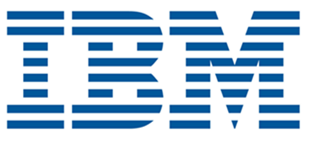 Machine learning is used by AI chatbots to talk with people. MIT professor Joseph Weizenbaum developed the first AI chatbot in 1960. Chatbot technology has rapidly evolved. Now, chatbots converse with people on an empathic and personable level. Customer service experience has been dramatically reshaped by AI chatbots. They can understand the meaning and context of words, and they can ask questions to create intent and to resolve customer problems. Some best chatbots of 2021 are mentioned below.
1. Watson Assistant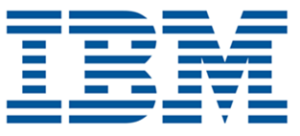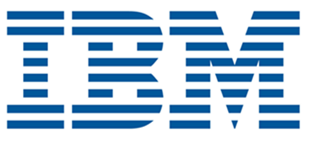 IBM was the developer of Watson Assistant, an AI chatbot. Watson Assistant is a chatbot application used to develop conversational interfaces into various devices, channels, or any cloud. It can be easily integrated with Facebook Messenger or Slack. It decides an optimal path for solving problems automatically and also provides session management for a personalized experience. Watson Assistant can escalate conversion with a human agent without support from a developer. American Airlines, BEHR are some of the companies that use Watson Assistant.
2. Boost.ai

Boost.ai is an AI chatbot that uses NLP, which helps to improve customer experience with a virtual agent. Delloite, KPMG are some of the brands that use boost.ai. It allows the customer service team to automate their requests without any technical support and coding skills. It can be easily integrated with Microsoft Teams, Facebook Messenger, Slack, and more. It is easy to learn and use and has a well-designed user interface.
3. Botsify
Botsify is a chatbot tool where automated chatbots can be developed without any hassle. It helps increase sales reduce customer support costs and hence is one of the best AI chatbots. Unicef and Shazam are some of the companies that use Botsify. It can be integrated with Slack and Facebook messenger within a few steps. It makes conversation between the user and customer support team flowless by using a hybrid solution. It also provides conversation forms to collect information from the user conversing with the chatbot.
4. Flow XO
Flow XO is a chatbot development tool that assists us to develop chatbots that can interact with customers over different websites, social media platforms, and applications. It can be used to greet customers and visitors whenever they land on the website. It can be used to ask questions to the customers and to collect the answers given by them. Chatbots can also answer simple questions and forward links to articles depending on the questions. It can also accept payments for the services that the customers want to purchase. Also, easy to integrate with other platforms.
5. HubSpot Chatbot Builder
HubSpot chatbot builder is an AI chatbot that offers unlimited personalized conversation. It helps develop bots without writing even a single line of code. It can be used to support customers, book meetings, and for discussions. It can be integrated with Gmail, Outlook and provides email tracking to know about information. It can also be used to add contact records and manage leads. Also, deals can be added to CRM just with a single click. And all this is free of cost.
6. Landbot.io

Landbot.io is an AI chatbot tool that helps capture data, convert leads, and personalize client journeys and convert leads. It also helps to automate and manage conversations in the main messaging channel. Uber, LG, Loreal are some of the brands that use Landbot.io. It quickly develops chatbots in minutes without coding. Easily integrates with tools such as MailChimp, Zapier, and Slack. Offers multiple solutions such as customer support, qualifying leads, and collecting feedback.
7. Ada

Ada is an AI customer service chatbot that makes it easy for the customer service team to deal with customer inquiries quickly.  It is the best and on-demand chatbot for multichannel engagement with customers. Zoom, Shopify, Air Asia, etc. are some of the brands that use Ada. The tool uses analytics with real-time insights into trends in volume, key topic themes, customer inquiries, etc, to improve customer experience. It helps companies with large customer bases to reduce customer waiting time and increase customer satisfaction.
8. Pandorabot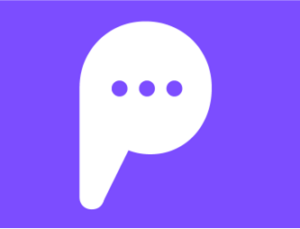 Pandora is an open-source website where developers build and uploaded their chatbots. Pandorabots provides an extensive range of services from which you can select services required for your business. It also includes Sandbox development and allows unlimited Sandbox messages.
9. Vergic
Vergic helps to develop an easy-to-integrate platform that can be used for customer engagement. It makes engagement with customers easy and effective through AI/BOT-supported voice, messaging, and collaboration tools. Citizen and Moderna are some brands that use Vergic. Through web chat and messaging, Vergic helps interact with customers through Skype, Slack, Facebook messenger, etc. Agent's productivity can be boosted by a Vergic plugin.
10. Bold360

Bold360 chatbot uses NLP technology to solve problems faster across businesses and to support customer interactions. It initiates conversation through messages and is available in more than 40 languages. NLP is used to handle standard inquiries while human agents are passed on complex issues. Bold360 proactively helps customers to help them search for what they need and connect them to agents. Key analytics are recorded in the dashboard and, areas for improvement are suggested. Timberland, Intuit Mint are some brands that use Bold360.