3D printing is the process of making three-dimensional solid objects from any digital file. Several software tools are available for 3D printing. They use additive processes for the creation of a 3D printed object. These software tools enable users to produce more complex shapes without or less use of material for the manufacturing process. The 3D printing software tool saves time as well as cost in the manufacturing process. First, users design the object into the 3D model, and then they prepare files for the 3D printer. It is used in almost every aspect of industries. Few examples are consumer products, industrial products, dental products, prosthetics, architectural scale models, movie props, replicating ancient artifacts, etc. The following are the top ten 3D printing software tools.
1. Ultimaker Cura: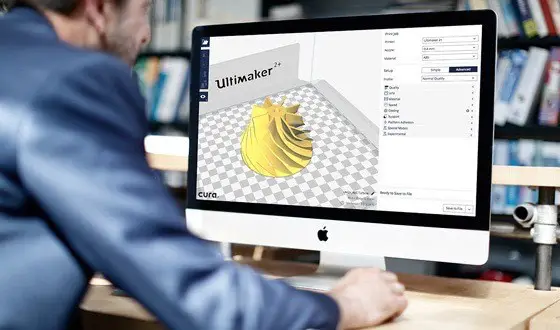 Ultimaker Cura is one of the most popular and fully featured applications for 3D printing. It is easy to use and has a user-friendly interface. It is trusted by millions of users and is the world's most used 3D printing software. It has an open-source slicing feature, incorporates more than 400 custom mode settings for granular control, and provides regular updates for improving features and printing experience. The features of this application include integrated workflow, highly secure, increased stability, admin console, manage multiple printers, queue management, remote printing, analytics team sharing, advanced IT knowledge base, verified plugins, access online, etc. There are two editions, Ultimaker Cura Marketplace, and Ultimaker Cura Enterprise.
2. Meshlab: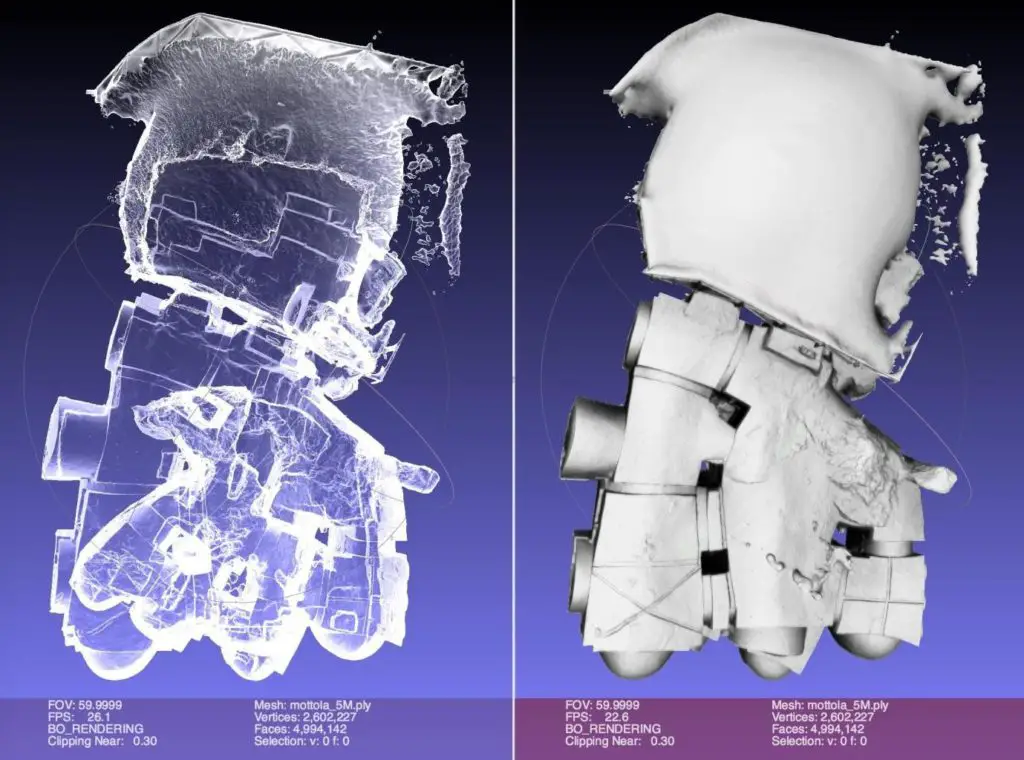 Meshlab is another open-source application for 3D printing. It provides a large set of tools for editing, cleaning, healing, inspecting, rendering, texturing, and converting meshes. The features of the Meshlab application include 3D acquisition for aligning, 3D acquisition for reconstruction, 3D acquisition for color mapping and texturing, cleaning 3D models, scaling, positioning, orienting, simplification, refinement, remeshing, measurement, analysis, visualization and presentation, color processing, 3D printing for offsetting, hollowing, closing, comparing models, raster layouts, and many other features. It is compatible to install on Microsoft Windows, macOS, and Linux operating systems. Users can import images and other 2D entities into their projects.
3. Meshmixer:

Meshmixer is another robust and popular 3D printing software tool. This application is easy to use and has a user-friendly interface. Millions of users trust this application and get benefited from its excellent features. The features of the Meshmixer software tool include a drag and drop mesh mixing, 3D sculpting and surface stamping, robust convert-to-solid for 3D printing, hollowing, automatic print bed orientation, remeshing, and mesh simplification, mesh smoothing, hole filling, bridging, boundary zippering, plane cuts, mirroring, and booleans. Additionally, it also includes branching support structures for 3D printing, interior tubes, and channels, automatic alignment, 3D measurements, stability, and thickness analysis.
4. Repetier Host:
Repetier Host is one of the popular and fully-featured software tools for 3D printing. This application is simple, faster, easy to use, and has a user-friendly interface. The best part of this software is it notifies users through fast push notifications to their smartphones or tablets. It is compatible to work with Microsoft Windows and macOS operating systems. There is a Repetier server that notifies with different messages as print started, print paused, print stopped, print finished, fatal errors, slicing finished, progress every minute and hour, etc. It is an open-source application. Users can import one or more 3D models and place, scale, or rotate them on a virtual bed. It carries four steps, object placement, slicing, previewing, and printing.
5. 3DPrinterOS: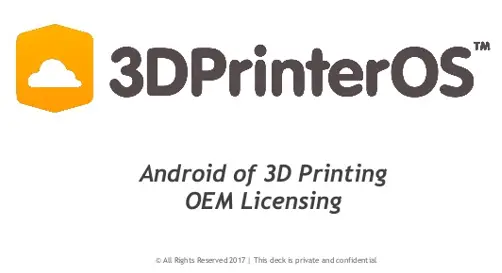 3DPrinterOS is yet another robust and fully-featured software tool for 3D printing. It is trusted and used by millions of people across the globe. It is a cloud-based 3D printing application. This application is an open-source tool and has a user-friendly interface. It manages 3D printers and 3D printable files, like CAD, STL, AMF, PLY, OBJ, STL, and G Code format. This application is best suited for organizations and businesses planning to connect multiple machines to the same cloud-based system. There are webcams imported in this printer. These webcams track the printing progress. Additionally, it also offers cloud slicing, which enhances the speed of converting files into the printable code.
6. Netfabb:

Netfabb is the highly-featured 3D printing software tool used for manufacturing, designing, and simulating. This application is a robust and powerful tool that assures easy workflows and reduces building errors. Users can convert and import models from many distinct CAD applications. Additionally, they can create and develop models for additive manufacturing. Users can save their time and money by using this application. There are four editions, Netfabb standard, Netfabb premium, Netfabb ultimate, and Netfabb simulation. But, it is compatible to install on only Microsoft Windows operating systems. It requires 8GB of RAM and a 2GB dedicated video card.
7. OctoPrint:

OctoPrint is another open-source application for 3D printing. It is highly-featured and has a user-friendly interface. Users are provided with a provision of controlling and monitoring every aspect of the 3D printer. It has enhanced and powerful plugins that enable users to work comfortably. It is available freely and is licensed under the Affero General Public License (AGPL). It also incorporates a webcam to watch how the printer is working and creating the models. The OctoPrint application has integrated the G CODE visualizer. Users can start, stop, or just pause the current print job any time with full control. There is a feature of Themify that enables users to control the theming of OctoPrint's user interface.
8. Sculptris:

Sculptris is another robust and powerful 3D printing application that has a user-friendly interface. The features of this application include customizable navigation controls, optimizing brushes, preloaded patterns, mask system, dynamic tessellation, mesh import, bump painting, preloaded materials, toolbars, symmetry mode, sculpting brushes, and automatic UV creation. The greatest advantage of using this application is it is cost-free, faster, and has streamlined geometry. It can be used by businesses, enterprises, or individuals. It is also ideal for digital sculpting beginners. Users can create any object and shape it into any desired material. Additionally, it is also a mobile-friendly application.
9. SelfCAD:

SelfCAD is another cloud-based software tool for 3D printing. It enables users to model, sculpt, slice, and print 3D objects. This software is suitable for all, like kids, professionals, beginners, and hobbyists. The features of this software include 3D modeling, 3D sketching, transformations, sculpting tools, drawing features, flexibility, 3D printing, socializing, and marketplace. This is an all-in-one software tool. Users need not have to install any additional software for modeling, sculpting, and printing. It also offers a free trial for new users. The pricing plan for this software is $14.99 per month or $139.99 per year.
10. ViewSTL:
ViewSTL is another easy to use 3D printing software tool. ViewSTL, as its name suggests, supports importing of .stl files. This software can also print and convert STL to DWG and many other formats. The ViewSTL software has made it easier for users to view 3D models in three different views, flat shading, smooth shading, and wireframe. This software is easy to use and has a user-friendly interface. The features of the ViewSTL are it enables users to simply view STL files from any browser, does not upload files to the server for security purposes, easily ordering prints from Treatstock, three different viewings, etc.