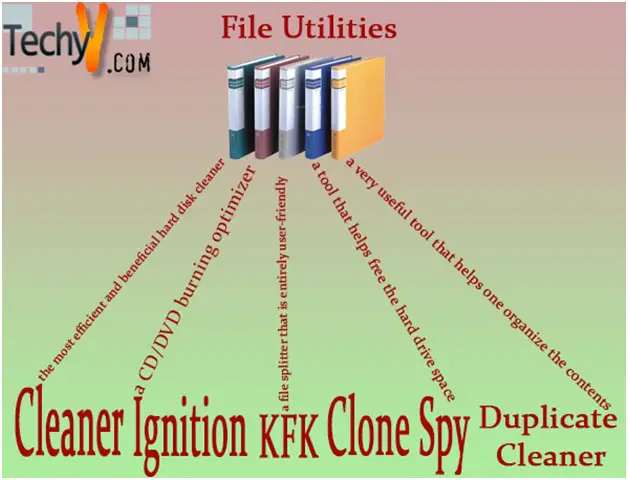 File Utilities
File utilities are the tools and functions that help manage the file structures within a system. Several different kinds of file utilities are available, which proved to be a great help in managing huge amounts of data.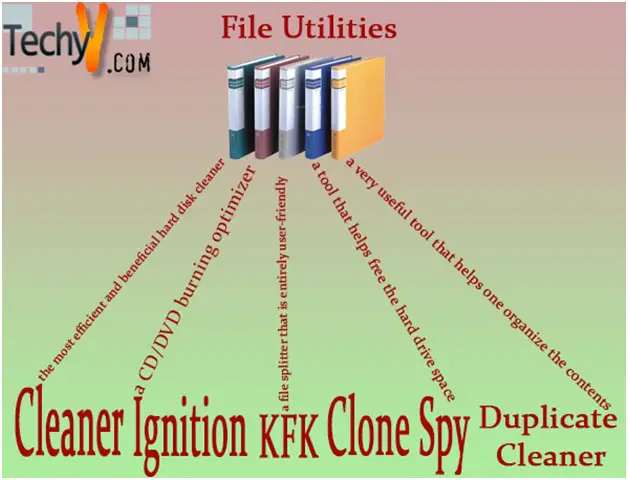 Cleaner: This tool is designed to be the most efficient and beneficial hard disk cleaner, which tracks all the useless bytes and provides the users all the required resources that might be needed for their documents, pictures, music, and movies. It is the first of its kind product that features fully automatic mode that works in the background. It proposes secured file detection, making all the deleted files entirely unrecoverable by all means. Its features include cleaning the useless and temporary files, letting the users control the detected files, and an internationalization support.
Ignition: It is a CD/DVD burning Optimizer that helps the users save their space on their media by optimizing the ways all these files are placed on DVDs/ CDs of the sets. It is known for supporting 650,700 Mb CDs and has an ability of creating ISO images. It automatically creates the folders for all the optimized CDs. Its abilities to put bunch of files on the media and burn the CDs/ DVDs is commendable.
KFK: It is a file splitter that is entirely user-friendly and one that helps chop huge files into quite smaller chunks. It also helps in transferring large files on floppy disks or comparatively larger files on CDs or DVDs. It is also capable of generating automatic rebuild files so that KFK needs not to regenerate original files. It supports CD burning and consists of the full Unicode support which implies that it is capable of working with every character set in this world. It has the disk scanning ability and has a multithreaded application core.
Clone Spy: It is a tool that helps free the hard drive space through detection and removal of the duplicate files. It can locate files that are not entirely identical but contain similar file names. It also helps in finding all versions of files and deletes the older ones. It is also capable of finding the zero length files which are files without any content. With the help of this tool one can actually process duplicate files, duplicate files with similar names, files with similar names and files with not just the same name but the same size as well. It offers complete mechanism of determining which files need to be deleted and it might also leave this decision to the users.
Duplicate cleaner: It is a very useful tool that helps one organize the contents of the hard drive by cleaning all the duplicate files. It detects all redundant files and then provides helper tools that determine which files to be moved and which of them needs to be deleted. Its most interesting features include its capability of finding the duplicate files through content, fast cleaning of the hard drives, searching multiple locations, flexible search parameters, intelligent selection assistant, and fast scanning along with accurate duplicate comparisons.