In our technological age, technology, software, computers, and networks have virtually taken over our lives. The demand for Cyber Security and its numerous software, which may assist in defending the systems and networks from all forms of harmful activities, has increased the rise in security threats that sneak past the systems. Cybersecurity software is essential for a corporation or individual's cyber security and privacy. The technique used to defend against cyberattacks on the network or applications is known as cybersecurity. As a result, it protects against identity theft, cyberattacks, and unauthorized access to data. Here is the list of the top ten cyber security tools.
1. Wireshark
An open-source, free cybersecurity tool called Wireshark may evaluate network protocols and be used to strengthen network security. This console-based utility can monitor your network in real time and at different levels of network traffic through packet sniffing. A cybersecurity expert can detect security flaws in a network by capturing and examining data packets.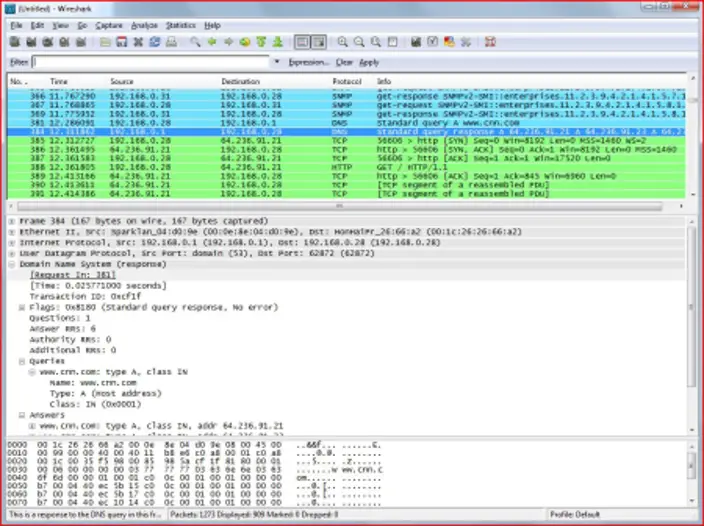 2. TotalAV Cyber Security
TotalAV Antivirus is a free piece of cybersecurity software that provides total protection for all of your home's electronic devices in a single, user-friendly desktop and mobile application. It gives real-time malware, spyware, adware, and ransomware prevention.
3. Metasploit
A great selection of tools from Metasploit is ideal for penetration testing. Professionals frequently utilize it to accomplish various security goals, including identifying weak points in systems and networks, developing plans to strengthen a company's cyber security defenses, and more.
4. Intruder
The most well-known cloud-based network vulnerability scanner enables you to identify cybersecurity flaws in your most vulnerable systems and prevent costly data breaches. It is the best answer to your cybersecurity problems. It significantly contributes to time savings.
5. Cain And Abel
Cain and Abel, one of the first cybersecurity tools to hit the market, were initially intended to find holes in the Windows operating system. You can also use that tool to recover lost passwords and capture VoIP conversations. This penetration testing tool uses network sniffing to use brute force attacks to decrypt passwords. In addition to recovering passwords, Cain and Abel can analyze network systems' routing algorithms to identify which data packets are vulnerable to hacking.
6. John The Ripper
Security professionals evaluate the security of passwords using John the Ripper. Its layout assists in revealing weak passwords that present security risks to a specific system. It was initially solely intended to run on the UNIX platform, but recent updates have made it possible for it to run on other platforms, including DOS, Windows, OpenVMS systems, etc.
7. Acunetix
Acunetix by Invicti, which is intuitive and to use, assists small and medium-sized businesses that their web applications are safe against expensive data breaches. It accomplishes this by identifying various web security problems and assisting security and development experts in taking quick action to fix them.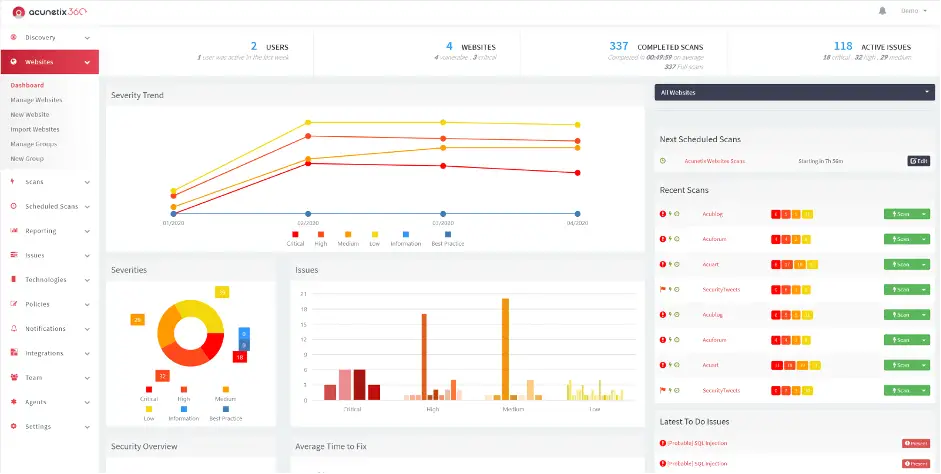 8. Netsparker
Enterprises can test their application security using Netsparker. It provides the tools and functionality necessary to automate security testing throughout the SDLC. Automation, visibility, accuracy, scalability, and security capabilities of Netsparker.
9. Bitdefender
The Bitdefender total security tool, a world leader in cybersecurity solutions since 2001, is an option for businesses seeking comprehensive IT security against cyberattacks. Bitdefender includes a wide range of security features, including social network protection, a privacy firewall, safe online banking, and anti-phishing tools. It is used in more than 38% of all complete security systems. Bitdefender is a malware defense program that works with Windows, Android, and Apple devices.
10. Nikto
An open-source software program called Nikto is used in cyber security to identify web security flaws and take appropriate action. In Nikto's database, there are more than 6,400 different types of security hazards. When compared to the results of an online vulnerability scan, the database offers threat information. This scan covers both networks and web servers.