Top 13 Most Prosperous IT Companies Of 2012
2012 has seen its fair share of surprises and upheavals; some companies have gone under, whilst others have flourished.
1) Google
Google has, for a long time, dominated the internet; this distinction has allowed them to prosper enormously over the last few years and has made them the masters of the web. Last year was no different: Google saw increases in revenue, profits, and share prices. This rise upwards has also affected prospective employees, with a considerable increase in the number of people hired. The perks supplied by the company have also rocketed: it has been said that Google provides their employees with 25 different cafes.
Revenue: Around $50 billion.
2) Apple
If we judge by profit alone then Apple has crushed its competitors in the last year: its profits are greater than Google and Microsoft combined. Apple released a slew of new products this year such as the iPhone 5, new iPads and upgraded iMacs. Apple has also employed around 12000 new people in 2012; whilst also building around 30 new stores. It has been estimated that each store makes an average of $50 million per year.
Revenue: An estimated $150 billion.
3) IBM
Despite taking a 6% loss on their revenue, IBM has seen small rise in profits ($3.88 billion in Q2) . IBM released a neat little package of software in 2012, mainly orientated towards the business crowd. Products range from processing units to high grade computers and many administration tools in between.
Revenue: $100 billion.
4) NetApp
NetApp specialize in data storage and management. Though they have really begun to diversify this last year by getting involved in cycling and sports clothing. The company has around 12000 employees and many of them gained large salary boosts in 2012 (31%) .
Revenue: $5 billion.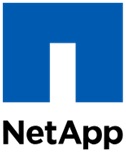 5) Samsung Electronics
Samsung Electronics has been considered the world's largest IT company since 2009 by revenue. It's no surprise that they have continued with this lead into 2012. In 2012 the company became the highest selling mobile phone company when it overcame Nokia by selling an estimated 93.5 million units. It also led the smart phone industry as a result of the success of the Galaxy SSI and note device.
Revenue: $188 billion.

6) Amazon
Amazon have experienced quite a pleasant year. Revenue has been up by an average of 30%. As a company they seem to be quite innovative and provide their employees with fair benefits: discounts, healthcare and stock options. With their kindle items and impressive delivery and pricing system they seem to be on the up.
Revenue: $60 billion.
7) Fujitsu
Though they started the year on shaky ground, they eventually managed to find their footing. That said they still took a small profit loss, but this can mainly be contributed to the liquidation of overseas subsidiary. And whilst Fujitsu saw a decrease in sales abroad, sales in Japan increased by almost 5%.
Revenue: $55 billion.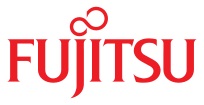 8) Intel
On a technological ground Intel finished 2012 strong with the release of their 3rd generation processors; however they saw a small decrease in revenue. This is to be expected however as Intel saw a rise in their assets and are deeply involved with new research and development concerning the Haswell processors that are set to be released in 2013. Intel also employs quite a large workforce: around 100,000 globally. The fact that innovation seems to be under control indicates that Intel may be on the rise.
Revenue: $53 billion.
9) Microsoft
Bit a landmine surrounding this company. The company has seen its share of ups and downs over the year. However it has finished the year with an increase in its total revenue. Along with this, the company has seen a rise in its total assets and equity. They are also planning on releasing the Xbox 720 gaming console in 2013 and it is likely to boost the company's sales by a noticeable percentage.
Revenue: $73 billion.
10) eBay
A site dedicated to consumer – consumer sales is always a little different from the rest. That said eBay has shown a rise in stocks higher than the last 6 years. Combined with an increase in revenue, assets and equity eBay seems to be doing just fine. On top of that it provides an easy entry to the market for small businesses or individuals.
Revenue: $14 billion.
11) Craigslist
Perhaps not as large as many of the corporations on this list, Craigslist proves to be a built on fertile soil; the company experienced a 23% increase in its annual revenue. It makes the majority of its income through advertisements; however it also charges certain users a fee to post jobs on the site. It makes it a pretty risk free business model.
Revenue: $110 million
12) Hitachi
Another Japanese company that shows positive increases in nearly every area: revenue increase, profit increase, asset increase, equity increase and operating income increase. The company also employs a huge number of individuals: around 320,000.
Revenue: $100 billion.

13) NTT Data
Not really a well-known company and perhaps not as profitable as some; but it still managed to increase its annual revenue by 29%. NTT Data mainly concerns itself with IT consultancy and data storage operations. It has interests in telecommunication, finance and even the government. It is owned by NTT.
Revenue: $12 billion.