These days, while the economy is stagnant, it is very important to use latest tools for the development of business and for providing greater opportunities. Given below is a list of ten apps that can help you to eventually start and grow a business.
1) OmniFocus
OmniFocus is perfect software for managing tasks and for organizing your company. This software is supported in Mac, iPad, and iPhone and helps you to immediately store your thoughts and information quickly and safely.
2) Log Me In
This software gives you freedom to work from anywhere around the world and access your computers or laptop easily from anywhere. By providing access from anywhere around the world, it is the prime choice of every business owner.
3) Evernote
This software gives you access to reminders and notes from anywhere and thus, it helps you to remember everything. It is the perfect way of organizing your ideas and projects in your devices from anywhere.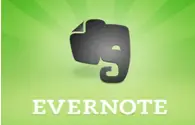 4) Camcard
It is essential networking software that scans your business cards so that you can access them easily. Camcard is available in various languages and thus, it helps you to expand your professional network.

5) Snap Payroll
It is a paycheck calculator that reduces the effort of crunching numbers. It works by simply entering the number of hours that the employee has worked for you and adding the amount per hour, and everything else is done by payroll.
6) Eco Sign
This app gives you the ability to get the signatures directly on your phone from anywhere. You can add signatures to your documents and files by easily signing in to this app and thus, business deals don't need to wait.
7) Ad words and SEO secrets
This app allows you to optimize your online web site with a variety of tools and these tools can help you to maximize the traffic on your website.
8) Square
This app helps you to sell your items anytime by attaching it to your device and swiping the card. A handy system is also available that comes with a swiping machine helping you to swipe cards easily.
9) Trip
It This app helps you to keep track of your traveling arrangements. With the help of this app, you can keep the record of the time of your flights, hotel reservations, and various other travelling issues with the touch of a single button.

10) Roambi Analytics
This tool helps you to analyze your data and convert it into visually attractive charts. With the help of this app users can excel in presentations and can wow their audiences with beautiful charts.