Sony and Samsung: Storming The Best Smartphone List 2016 The two tech giants of the smartphone industry have turned out to be the toughest competitors of 2016 smartphone market with the launch of their products Samsung S7, Samsung S7 edge and Sony Xperia Z5.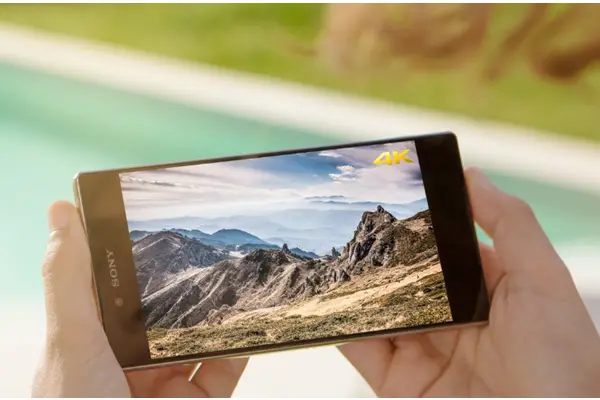 Samsung again has grouped the S7 model into S7 and S7 edge which comes with 5.1 inches and 5.5 inches' screen respectively. Both these models have Corning Gorilla Glass 4 display with 3000 and 3600 mAh battery for S7 and S7 edge respectively. Samsung guarantees to enhance the gaming experience with both these models. Game Launcher helps keep all the games at one location so as to facilitate easy access. Before playing, the user can mute, hide alerts and adjust the gaming settings so as to save the power. Some cool gaming tools like gameplay recording, no notifications during gaming option, etc. makes this phone more interesting and different from others.
The dual curved back makes the phone comfortable to hold. With the launch of these phones, Samsung has introduced the water and dust resistant feature where the phone works even if in 1.5 meters of water for up to 30 minutes. With the brighter F1.7 lens and larger 1.4, µm pixels on the image sensor let us click photos with perfection even in low lighting conditions. The image sensor has two photodiodes of 12MP and front camera with 5.0MP lens. The motion panorama feature lets you capture sweeping movements. With the help of Video Digital Image Stabilization, you capture great photographs, still or in motion, record videos and hyper lapse like professionals. The three new features of the camera, i.e. Spotlight, Wide Selfie and the Selfie Flash lets you record your best memories in the most accurate and beautiful manner so as to cherish for times to come. The 4GB RAM, powerful CPU, and the Octa-Core processor makes user experience more enhanced ranging from launching apps, playing games to streaming videos. The CPU of S7 and S7 edge are 30% faster, and the GPU is up to 64% faster than its predecessor. In this fast moving life, where time is very precious, Samsung has fast charge feature which charges the S7 handset in 90 minutes whereas the S7 edge model needs 100 minutes to get fully charged. The 'apps edge' of the phone lets the user create up to 10 app shortcuts and folders as well. This feature can accommodate nine panels at the most so as to let user access anything and everything in no time. The quick tools like the ruler, flashlight, and compass on the edge screen make its use more attractive for buyers.
Coming onto Sony Xperia Z5, the phone comes with various models. It comes as Sony Xperia Z5 Dual and Z5 Premium Dual. Sony claims these models to be world's first dual 4K smartphone. The 5.5 inches' Xperia Premium Dual smartphone with 4K Ultra-HD gives vivid and sharp display with 806ppi, which is ten times the pixels of a Full HD TV and more than double of most of the smartphones. The astonishing mirror effect on the back gives a rich look on the phone and attracts more buyers towards it. It has 64-bit Octa-core Processor which makes the phone use very fast with almost no lags. Its 23 MP rear camera is fascinating to click pictures like a professional. One can take a screenshot of any video being captured and get a crystal clear 8MP picture right in the gallery. 45 minutes of charge can let the user use the phone for a complete day, and if fully charged, the user can hassle-free use the smartphone for two days with 3430 mAh battery. Its innovative smartphone protection lets you capture in tough weather conditions too; may it be rain or dust. Sony assures that users don't miss out their favorite moments, and hence its water and dust resistance feature lets you carry your smartphone tension-free in all weather conditions. Its 5MP front camera allows capturing and recording videos in full HD mode.
Basically, both the Smartphone support dual sim as well as microSD card slot. The microSD card slot feature lets us save our best memories and scroll through them anytime and anywhere. Both come packed with the latest Android O.S. 6.0, Marshmallow. Both support 4G network along with 3G and 2G. With fast and secure fingerprint technology, the phone supports NFC, Bluetooth, and Wi-Fi along with various sensors like Barometer, Temperature Sensor, Gyroscope, Magnetometer and much more.
Both the phones are priced at an amount more than 50K, creating tougher competitions for retailers as well as for buyers since there are both pros and cons with both the handsets.