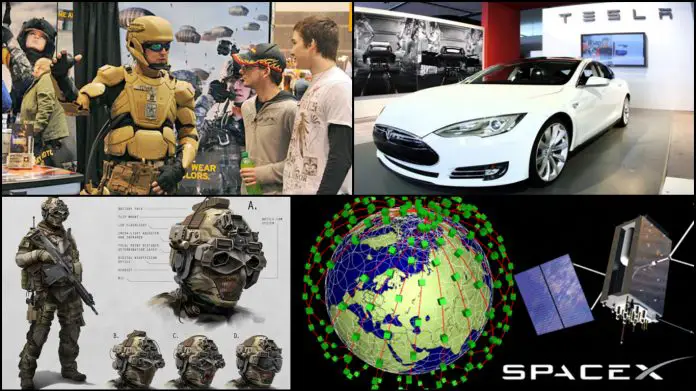 When I was little, my parents had a mobile phone, an old Nokia with large keys and an eye-squinting screen size. I remember that the phone had a run-of-the-mill camera, I used to click random pictures trying to be Ansel Adams with my naïve mind. Seldom was I allowed to operate the phone, but when I was, unlocking the phone and playing 'snakes' made my day.
As time progressed so did our understanding of technology, with every passing year came newer and larger updates to give us as consumers' better technology. From touchscreen to holographic anatomy visualization to automated driving, the limits have been breached; the bounds are gone; newer technologies have created a digital mesh, embedded in our lives better than ever.
Now as 2017 approaches, we are back in this gladiator fight, to exploit laws and binary communication; thus, giving us technologies right out of our dreams. Let's see what 2017 has in store for the technology enthusiasts. Here, I present the top 4 ideas to hit us in 2017. Each idea is revolutionary in its own way, having far-reaching effects in its field. Each of the following is chosen because it pushes boundaries of what is possible? It is a testimony to Neil Armstrong's words 'One giant leap for mankind.'
1. TALOS
Did you like the Iron Man franchise? Most of us did, I mean who could hate Tony Stark, genius, billionaire, playboy, philanthropist, the man with the suit with fire throwing hands and rocket booster boots. Now imagine that all of this could be a reality. That exactly is what the United States Operations Command envisioned in May 2013.
TALOS stands for 'Tactical Assault Light Operator Suit' and was a domino-effect of an operator getting wounded fatally after entering a building causing the head of U.S. Special Operations Command General Joseph Votel to think of this idea to provide additional protection to its operators when they are at their most vulnerable. Though the suit won't give the person the ability to fly, it comes packed with certain futuristic qualities:
A ballistic full body exoskeleton armor made from ceramic-metal, which weighs less than 400 pounds with a low profile contoured design to fit comfortably to the body.
A battery backup of 12 hours.
The broader schematic and integrated components allow for proper weight distribution with increased strength and smoother mobility.
An armor sleeve with higher tactical data storage and advanced communication protocol with improved night-vision.
An underlying bio-suit to monitor the wearer's physiological parameters and temperature vest to control homeostasis.
TALOS has come to become one of the largest projects with over 100 corporations and institutions like Adidas, Nike, Raytheon, Massachusetts Institute of Technology; with an estimated $80 million spent on research and development. The Pentagon is diligently trying to get a working version of TALOS by 2017. Let the battles begin, 'you have a propaganda, we have 'Iron man'.
Proposed TALOS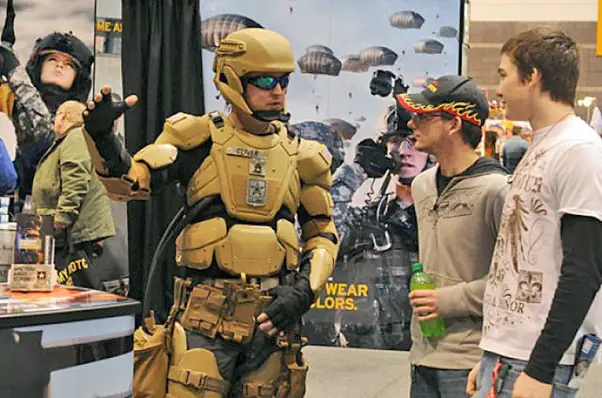 First TALOS prototype in 2014
2. Autonomous vehicles
Tesla Motors has announced its idea to automate the experience of driving. Tesla Motors came up with a range of premium SUV's and sedans run by electricity in 2016. The car gives 465 kilometers on a single charge of 10 minutes and speeds from 0 to 100 kmph in 2.9 seconds. With 2000 kilograms towing capacity, large panoramic glass windshield, higher highway efficiency, and Falcon Wing doors; Tesla Motors have redefined sustainable development.
However, in 2017, Tesla Motors adds automatic driving to its cars. Software Update 8.1 to promises upgrade to the Autopilot function, allowing the users to achieve level 5 of autonomy. Tesla Motors has already begun installing the required embedded self-driving hardware like new cameras and ultrasonic sensors, but the complete software-hardware package is expected to hit in December 2017.
Enhanced Autopilot will alter the speed as per traffic conditions, maintain lane discipline, the transition from one road to another, exit the road when your destination is near, automatic-parking when near a parking spot. The version 8.1 also takes care of safety with an intelligent transportation system.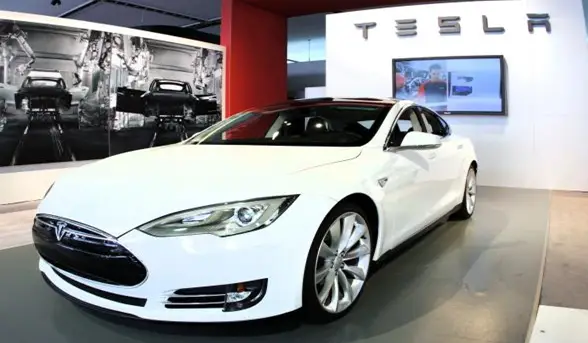 Tesla Motors Electric Car
Proposed Automation in Tesla Motors cars
3. Superfast Internet
Elon Musk makes a second appearance on this list which just goes to tell about his genius mind. Musk's second company: SpaceX has come up with an idea to launch about 4,425 satellites in space to blanket the earth providing high-speed internet. On November 15, 2016; Elon Musk's SpaceX filed a lengthy application with the United States Federal Communications Commission (FCC).
Each satellite of this internet-mesh would weigh 386 kilograms and would orbit an elliptical path of average diameter 2.120 kilometers. To be launched in installments, the final mesh would be able to provide residential, industrial, commercial, institutional, governmental, professional users with broadband internet with a high bandwidth of 1 Gbps per user as against a global average of 5.1 Mbps per user in 2015(State of the Internet, Akamai). The satellites have an average shelf life of 5-7 years with promises of periodic maintenance by SpaceX. Each satellite will have an average download capacity ranging from 17 to 23 Gbps.
This approach will be prototyped in 2017, with an initial installment of 800 satellites. This approach beats Facebook's Project Aquilain terms of cost efficiency and long-term benefits like higher shelf life and higher speed, which consisted of a solar-powered airplane with a wing-span of 141 feet having an off-ground duration of 90 days with a capacity to spread the internet over a 96-kilometer diameter.
Seeing this Facebook has tied up with French satellite firm Eutelsat, but following a satellite destruction after a failed rocket launch, the project has stalled. This has made SpaceX, the best bet for the internet of the future.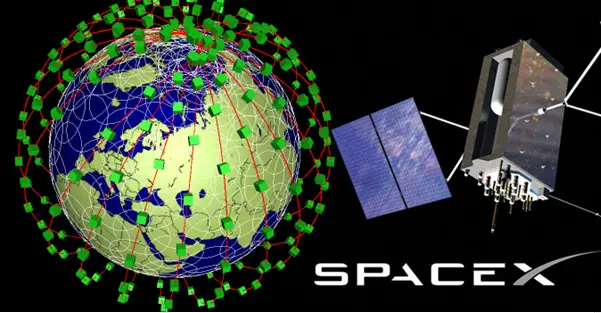 4. Smarter Phones
Phones have come a long way from just being tools of communication, nowadays, phones have become mini-computers with every feature that a computer has to offer; be it the camera, a fast processor and an entire world of applications. Apple and Samsung are known to push the known boundaries of cellular technology and have redefined of what a smartphone can do. Apple iPhone7 and Samsung Galaxy s7 had great features, packed a powerful OS and a savage built; ever since they were announced, the masses dried out of anxiety to lay their hands on them.
People say that anticipation is more mighty than the actual experience; there is an equal debate on both sides, but I must say, ever since the two giant companies hinted at their next smartphone, anxiety has crept me alive. Samsung Galaxy s8 is going to sport a completely curved display with a larger screen and vivid display of 4096 x 2160 resolution in the lines of 4K displays. Apart from that, the device would house a Snapdragon Qualcomm Octa-core processor with 3.2 GHz with 6 GB of RAM, thus, giving the users a powerful smartphone capable of performing tasks and processing multiple applications and games without lag, allowing users to multitask.
For the camera enthusiasts and selfie lovers, Samsung hints at a front-facing camera with autofocus and an embedded rear camera with Optical Image Stabilization, Geo-tagging, Face-Detection and Laser Autofocus. For the people who keep dropping their phones, Samsung has hinted at using Corning Gorilla Glass 5 with Fingerprint scanner. Samsung is aiming at making cell phones smarter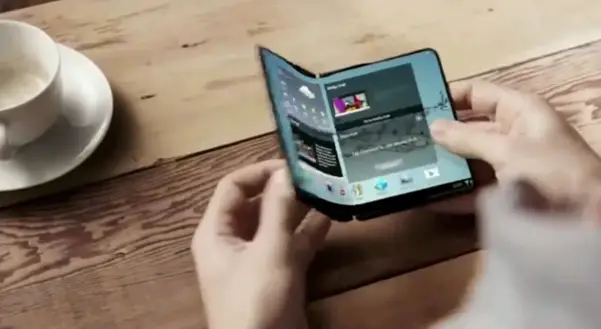 Samsung's Foldable Display Design Idea