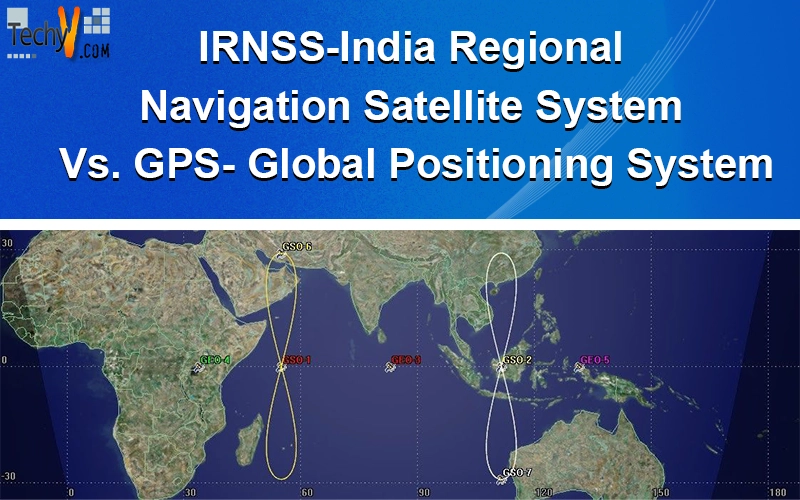 What Is  IRNSS?                  
IRNSS is an independent regional navigation satellite system which is being developed by India is our "own GPS". It is named NAVIC (Navigation with Indian Constellation) (The word NAVIC means seafarer in Sanskrit). Its objective is to provide accurate position information service to India and region extending up to 1500 km from its boundary i.e. South Asia. It is a constellation of seven satellites- 3 in geostationary and 4 in geosynchronous orbit. Major applications of IRNSS include navigation-Terrestrial, aerial and marine, disaster management, mapping and geodetic data. ISRO is also working towards it integration with the portable devices like phones, tablets, etc.
So after launching IRNSS, India becomes the 5th country after US (GPS), Russia (GLONASS), China (BeiDou) and the European Union (Galileo).
Why Our Own GPS?
The primary reason behind launching a separate navigational system is to help India become independent of US controlled GPS systems. Dependence of our military forces on GPS for launching of ballistic missiles, tracking ships and other secret missions will reduce due to our own highly accurate encrypted navigational system. Apart from technological aspect, IRNSS has a diplomatic angle as well. This idea of independent navigation system was fueled by the refusal of the US government to provide India with details of Pakistani insurgents during Kargil war of 1999 and therefore to prevent any such manipulation in the future by the US or other countries. It will also help India in projecting itself as superpower rather than a dependent state.
So What Is The Difference Between  IRNSS And GPS?
Till now both GPS and IRNSS have the same resolution of 20 meters. Regarding coverage, IRNSS is intended for South Asia only while GPS covers the complete globe. Both have different constellation type, with IRNSS a GEO/GSO constellation and GPS a Medium Earth Orbit Satellite Constellation- each having different advantages and disadvantages. As already mentioned IRNSS has seven satellites, GPS has thirty one satellites.

Fig: IRNSS constellation- 7 satellites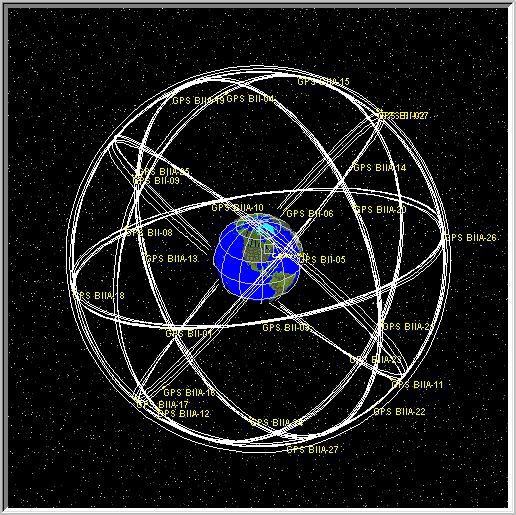 Fig: GPS Constellation- 31 satellites
Will  IRNSS Be Better Than GPS?
Since IRNSS is still in its nascent stage, so there are some shortcomings to it. The system is intended only for South Asia. With 7 satellites covering this small region, it will be more accurate than GPS once it gets fully operational and matures with time. Currently, India and its military forces use civilian version of GPS while the highly accurate and encrypted version is for US military and NATO forces. So IRNSS is expected to replace GPS for both civilian and military purposes and will be in complete control of Indian Government.
IRNSS will provide absolute position accuracy of more than 10 meters in Indian landmass and more than 20 meters in the Indian Ocean as well as regions extending up to 1500 km around India. India's IRNSS along with GAGAN (GPS Aided Geo Augmented Navigation), which is a satellite-based system, implement jointly by ISRO and Airport Authority of India to improve GPS accuracy over the country mainly to aid aviation sector, is a great opportunity for India to become self-reliant in the navigation system.  Also, IRNSS will be customized to be more suited to the requirements of India subcontinent.
As of now, IRNSS is no different than GPS or any other global navigation system except for coverage area. It is currently providing same facilities as GPS but exclusively to India and South Asia.  Only time will tell how the objectives of ISRO and Indian Government will change according to the dynamics of the world which will shape the future of IRNSS.