In the recent years apart from the conventional HDD, another option for data storage has come up, whether in laptops, desktops or external storage which is the Solid Stare Drives. Solid State drives though expensive are becoming much more common even in mid-range laptops. Earlier the only consideration in storage was the size of the disk. What should you buy a Solid Stare Drive or a Hard Disk Drive?In this article we have covered the user-specefic attributes of both to help you make a better choice.
What are Solid State Drives and HDDs explained?
Solid State Drives are a flash based memory storage drives. They use non-volatile flash chips to store your data. HDD use plates coated with a magnetic layer to store your data. The plates are circular shaped which rotate at high speeds, a moving arm interacts physically with the disk to read/write your data on them. The read/write speed depends on the rotating speed of the discs. Most HDD run between 4000 to 7000 rpm. The discs, arm and other components are fitted together into a rectangular box which altogether comprise the HDD.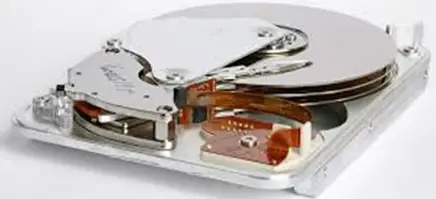 In SSD the data is stored on micro-chips like your USB drives. There are no physically moving parts in an SSD. Nand based non-volatile chips store your data and an embedded processor called the controller manages the read/write aspect. The make of the controller greatly influences the speed of an SSD. Some high-end laptops have NAND chips directly fitted on their motherboards while others have a full SSD assembly attached to the main chipset. SSD look similar to HDD in shape, but they are typically slimmer and hence are better suited for ultrabooks.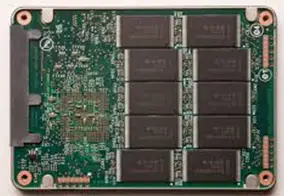 HDD and SSD comparison
HDD and SSD have their own strengths; you can choose among them depending on your priorities and expectations from your storage device.
Capacity: One of the foremost attributes to consider is the amount of storage you need. SSD are very expensive for high capacities and are limited to 1Tb maximum. While most laptops commonly have a 1Tb HDD. Even for desktops HDD has the edge when it comes to storage capacity.

Price: SSD are more expensive than HDD when it comes to cost per GB. Even high-end laptops which have SSD storage commonly have only 128 or 256GB variants. While for the equivalent cost you can get a 2 or more Terabytes of storage in HDD.
Speed: SSD have a clear edge when it comes to read/write speeds. SSD can significantly improve the boot time of your system. However, they can be bottlenecked by older hardware like SATA interface, etc.
Durability: SSD don't have any physically moving parts which makes them more resilient to shock than HDD. They also don't jam like conventional HDD. Also, data in a HDD can be erased by magnets. There is no clear winner among HDD or SSD; both are excellent choices depending on your needs and budget.