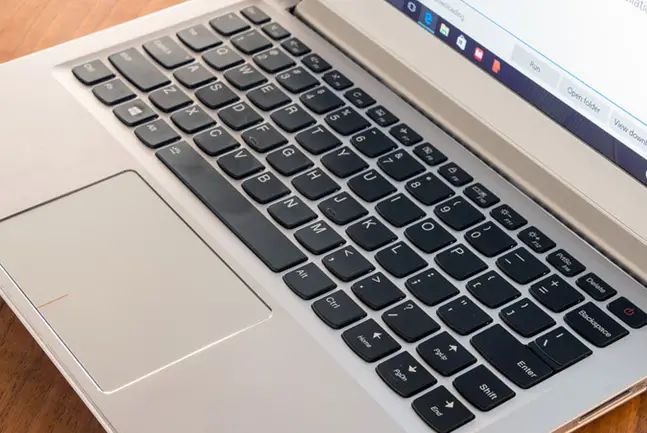 Year after year, laptops are getting thinner and thinner, with ever increasing power and capabilities. Ultra books are becoming a norm. Lenovo's Ideapad 710S is another addition to this series. This 13 inch wide and just half an inch thick, weighs just 1.2 kilograms. It comes with a 6th generation Intel Core i5 processor, 8GB RAM, 128 GB solid state storage and full HD display. Not only light-weight, this laptop is easy to carry around without compromising on the ease to use it, giving you a lot of space to work around- an efficient use of space. Despite weighing less, the laptop is strong when you rotate the screen which is made up of magnesium alloy casting. It comes with standard one year warranty as well.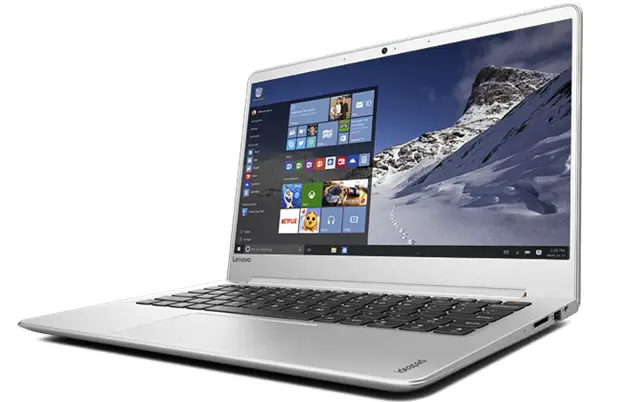 The Keyboard:
The keys on the keyboard are placed with sufficient space between them. They are curved at the bottom which gives them the signature look of Lenovo. Typing is quite comfortable experience with smooth and fast touchpad. The two-finger tap for right click is absent, but the three-finger tap to launch Cortana is still there.
There is a power key instead of a separate button, just like in Mac book on the top right corner. There is also, a feature of backlighting in the keyboard which can be turned on and off by pressing "FN" and space bar.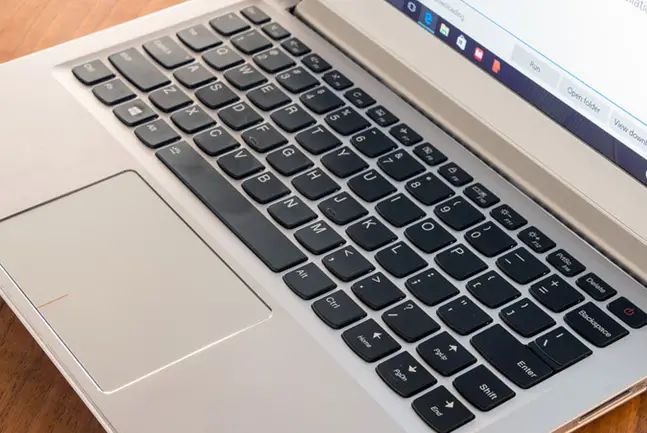 The Hardware:
There is a micro HDMI port along with two USB 3.0 ports and one SD card reader. Beside this, there is an analogue jack for plugging-in headphones, a mic or an external speaker. The laptop supports Bluetooth 4.0 and Intel AC 8260 card which provides 802.11 a/c internet connectivity. With 6th Generation Intel Core i5 processor, along with 8 GB of RAM, activities like web browsing, heavy file transfer takes place in seconds, with very less booting time. Other advanced tasks like converting 4k video is also pretty fast. The Ideapad 710S comes with 128 GB Ramaxel PCIe solid state drive which is even though not a lot but is the best that is available for this price and looks. On battery-life front, this laptop stands respectable with the maximum life of 4 hours 52 minutes. It is packed with four cells, 46 watt-hour unit batteries. This time duration varies with the type of tasks performed on the laptop. At peak of it performance, the laptop won't start heating up, though it can reach a maximum temperature of 28 degree Celsius which is not very hot. The fan does a great job in cooling down the laptop with almost inaudible sound.
The Display:
The laptop comes with a 13.3-inch matte display with screen resolution of 1920×1080, which means there are 166 pixels per inch. It gives a bright and rich colored display. The problem of reflectivity is reduced by the matte display. The text looks clear and crisp due to great contrast ratio of 800:1 at maximum brightness. Regarding colors, Ideapad shows 74 percent on Adobe's RGB scale. If you test it with NASA's images of galaxies and nebulas and the trailer for Rouge One: A Stars Wars Story, every single spark and color looks vibrant and distinct. The major problem with this laptop is the placement of speakers. They are placed at the bottom which gets muffled when the laptop is placed on a soft surface. This also leads to unclear bass. So, an external speaker might be required for a great result.
Even though this laptop packs a punch with amazing looks and fast processors, it is almost impossible to play modern games at top settings. With games like Heroes of the Storm, Counter Strike: Global Offensive etc., when played at low settings, gave maximum performance of 50 frames per second which is still less than the ideal of 60 frames per seconds. So, in short, latest games can be played on this laptop without expecting great gaming experience. At $750, Ideapad 710S provides great performance of Intel Core i5 processor, along with 8GB memory and 128 GB storage. Different versions are priced differently.