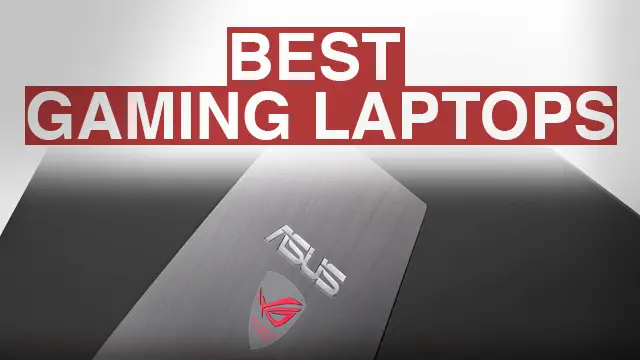 Gaming has become one of the ever budding fields of interest in the recent times. And laptops, via the graphic cards, give every gamer, a heaven of experience. Below is a list of such trending laptops, which fall under a category that would sound appealing for every gaming inclined person would love to possess it out:-
1) MSI GT80 2QD Titan
The MSI GT80 2QD Titan has every reason to be available in the top charts. It comes in with a GPU support of Nvidia GeForce GTX 970 in a 6GB variant. With a display of 1080p, the product is sure to provide one heaven of the gaming experience for any gamer. Other features such as i7 processor supported with a random 16GB memory accessing power and a storage provision of 1TB accompanied with a 256GB solid state drive facility.
2) Alienware 17
Alienware, the successful product from Dell Inc., has produced some of the mind-blowing spots in the recent times. It comes in with a Nvidia GTX 980M which is going to give a beautiful mind-blowing gaming experience. Other features that enhance it to fetch a spot in top gadgets are, the i7 processor supported with 8GB random access facility backed up by a storage provision of 1TB.
3) MSI Ghost Pro 6QE GS60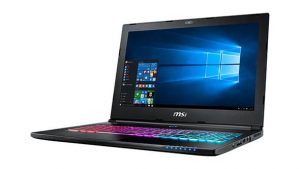 Although it is a less packed up when it comes to hardware, the MSI Ghost Pro has all the features to be ranked in top charts. It comes in with Nvidia GTX 970M, which is no less in comparison to the 980 variant. The keyboard supports RGB lighting. It has an i7 core processor, supported by a 16GB RAM, and these factors enhance the possibilities of tagging it as one of the best laptops of all time for any gamer.
4) HP Omen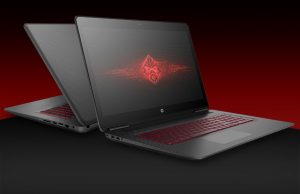 Omen series was HP's entry into the gaming sector. HP broke the conventional slab design and brought in the angular design. The Nvidia GTX 960M leads from the front in the GPU sector, which is bound to run high-end action games, at ease. The backend hardware features include a 6GB RAM running on an i7 processor and this definitely sounds appreciable enough to be one among the most yearning laptops for any gamer.
5)  Lenovo Y700
The Y series, from Lenovo, was one of the striking designs ever made. The Y700 comes in with an Nvidia GTX 960M and is similar to the Omen model of HP. The design is the prime factor that lifts this model to an entirely different level. It has hardware features similar to HP Omen, such as the 6GB RAM running on i7 processor and no gamer would ever want to miss it.
6) Alienware 15
Alienware 15, is a miniature model of 17 variant and has features strikingly resembling the 17 version. This comprises a Nvidia 965M GPU, which is no less when compared to the price in which this variant is for sale in the market. The model comes in with a 12/16 GB RAM version and a processor support from core i7. If budget is considered despite the need for a good gaming experience, then this is too hard to neglect!
7) ASUS UX501JW
If a gamer's expectation comprises of the lightness of the laptop, then the ASUS UX501JW is the perfect fit to one's expectations. Just weighing 15kgs, the ASUS UX501JW comes in with a Nvidia 965 M GPU, and these provide a vivid gaming experience. Backed up by hardware such as a 12GB RAM, the laptop is surely a delight to any avid gamer!
8) MSI APACHE GE Series GE62 2QF
One of the best laptops from MSI, the GE Series is yet another powerful entry from them. The i7 processor performs a smooth user experience. Graphics are handled by a VRAM of capacity 3GB, which makes it highly susceptible to work on. It comes in with 8GB RAM and 1TB hard drive provision, which makes it highly desirable among similar laptops
9) LENOVO Y50
The Y series was one of the hit products from Lenovo, and the Y50 didn't let the users down. Anyone who needed a decent gaming machine, had one's expectations fulfilled grabbing this one out. The backend features too were appealing with an 8GB RAM with a 1TB storage provision, and this one is surely hard to miss for any amateur gamer!
10) ASUS G551JX
If anyone has a desire for gaming and doesn't have any chances of getting an Alienware, then ASUS G551JX is the best option to go with. It can comfortably run casual games and is supported by i7 processor with a 6GB RAM, and is one of the laptops to grab out if one wants to experience gaming on a cheap scale.
Thus the above-listed laptops are the ones that are bound to be a heaven to any gamer. If you are crazy over gaming, see to that you get equipped with one of these so as to have the best gaming experience!