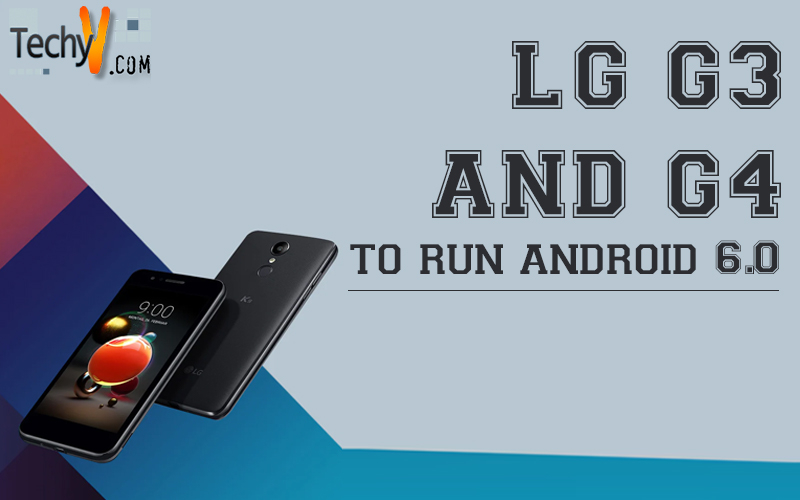 The Korean smartphone giant LG has just announced a good news for its customers who currently possess the last flagship and the current flagship of the company namely the LG G3 and the LG G4.
LG stated that its devices the G3 and the G4 will get the latest android software update to run the android Marshmallow (android 6.0). With the update to the new android the user experience of the phone is said to improve considerably as the marshmallow features Google Now on tap and an improved ram manager. The update would occur over the air (OTA).
The update schedule is yet to be fixed though the company's Korean website has released images showing the accessibility to the android 6.0 update. The current version of G3 and G4 run the android lollipop.
Google is still working on providing the nexus line of its smartphones with stock android 6.0 experience while LG is nearing its end. The android marshmallow is released as a successor to its previous version the android lollipop and has some features added into it such as the Google Now on tap, an improvement to the last years ram manager, chrome custom tabs along with some advanced power options so that the smartphones can make the most of their battery capacity!
With LG releasing the android marshmallow update for its smartphones so quick, it is one of the first companies to provide the update for its smartphones. Android Marshmallow 6.0, the new firmware update, has numerous remarkable features that users will like, such as Google Now on Tap, a battery-saving app called Doze, USB Type-C support and fingerprint scanner support.
Android marshmallow's most exciting thing is the power save option which google has decided to call the DOZE. What this doze option does is that when your device is resting / not being used, the device is put into sleep mode automatically which means lesser battery use when you sleep and more battery is available in the morning when you wake up. The doze option also ensures that if by chance you go to sleep while your phone is running low on juice, the phone will simply just power off, so that does definitely make the alarm go off in the morning, waking you up just in time.
Apart from LG other companies that are also working on releasing this latest update for its smartphones include HTC and SAMSUNG.
Android marshmallow is eagerly awaited for its release as the tweaks and specially the advanced power options will get users very excited about this.
LIFE IS GOOD indeed for LG users!!