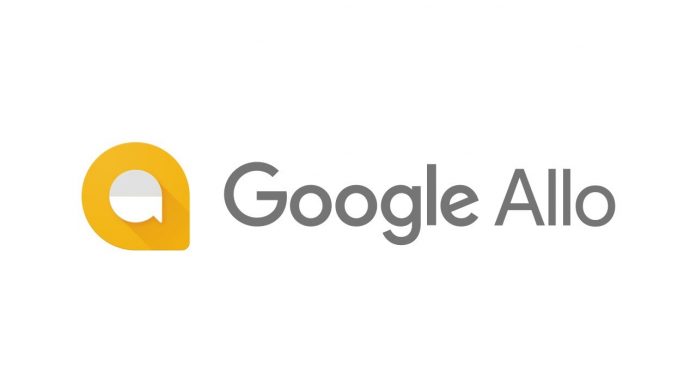 What is Allo?
Allo is a messenger which focuses on making the conversations easier and more expressive. Allo helps expressing emotions better with stickers, doodles, and HUGE emoji's & text. Allo brings you the Google Assistant.
In 2016, Google announced the launch of an application, namely – Allo. Allo is basically a text-based messaging application.
On 18th of May 2016, Google publicly declared information regarding the Launch of allo. Allo is directly compared to Whatsapp. But Allo has some new and user loving features because Whatsapp already has a set of features. It Understands English as well as hinglish. It is based on phone number login rather than emails, which makes it easy to manage.
Features:
Smart reply- an inbuilt feature of allo, lets you reply to messages without typing a single word by learning from your activities and providing suggestions for an answer. It learns from your typing habits and behaves your way. It just not only deals with text messages but also photos.
Example, if your friend sends you a picture, it's suggestions be the pictures as well. Imagine your friend sending you a picture of him eating a Pizza. The Smart reply will recognize and give suggestions like "yummy… I love Pizza".
Google assistant- this feature provides you a virtual secretary that can do all the possible things that let you switch from your chat app to Google search. Example, find hotels, partying area, play games for you, riddles, recite a poem, new games like emoji puzzle, emoji party is its main features, etc. and the friendly interface makes it appear like you are chatting with your best friend.
Example- Typing, "Where is the hotel I booked, located" will return the location of the hotel.
Incognito Mode – Incognito mode is a feature of google chrome that is included in Allo. Chat within the Incognito mode will have an end to end encryption and discreet notifications. The incognito chats have an expiration time, so the messages disappear after some time.
Whisper and Shout –  A "shout" will enlarge the text while "Whisper" makes it small.
Ink– you can show your creations on the photos you send by doodling on them or adding text.
Stickers- In Google Allo, Stickers are designed by independent artists and studios from around the world.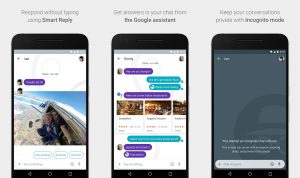 Advantages:
1.SMART ASSISTANCE-Whatsapp Only Allows to Chat with Your Friends and Families. Where Allo, You Can Use Allo As Your Personal Assistance You Can Get Weather Info, Daily News, Jokes & Games.
2.AUTOMATIC REPLY- It Can Reply Automatically on Behalf of User It Learns Your Habits How You Make Your Conversation.
3.PICTURE IDENTIFICATION- Google Allo Helps to Recognise Pictures & Send Replies Accordingly.
4.ADVANCED FORMAT- You Can Easily Change Font Size by Just Swiping the Send Button Up & Down.
5.More Stickers: Google Allo Provides More Stickers & GIF So You Can Enjoy Chat!
Disadvantages:
Currently, Allo is in beta stage. So the app may sometimes misbehave like crash while you are chatting
It is available for only ios & android play store not in windows phone as well as iPad, tablet, etc.
No end to end encryption available.