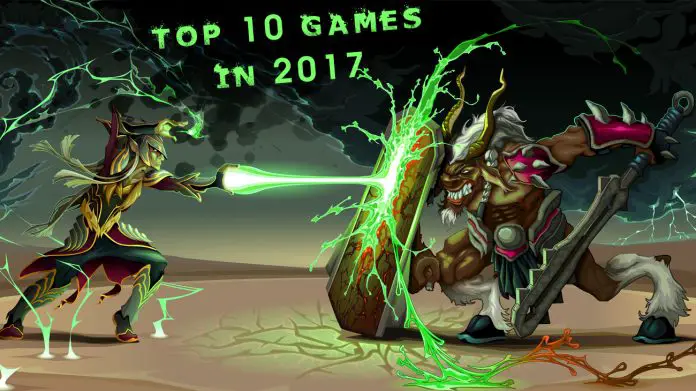 2017 is one those years where Gamers might just leave 9GAG for a while to wander in their PC or Console Master-races. We have picked the top 10 Games that have and will make way this year.
1. Dark Souls III:
The Ringed City – This is the last installment in the Dark Souls III game, a Downloadable Content. Expected to hit the racks on or by March 28th. This game has all new regions with breathtaking locations, and is a brainchild of Hidetaka Miyazaki. Players will go after Slave Knight Gael to the world's end. The game feature new PvP Arenas and Password Matchmaking.

2. The Legend of Zelda:
Breath of the wild- 19th release in The Legend of Zelda series, and was released this 3rd March. The game has got the gaming community go gaga over it for its story line and plot advancement. This game is presently made for the new Nintendo Switch and Wii U. The Zelda adventures are set in the city of Hyrule and players play as Link, the protagonist. This game is winning acclaims everywhere. Fans also wait for it to be launched on other platforms.

3. Mass Effect: Andromeda-
Electronic Arts brought out its latest game, and has won many great fan reactions, apart from being heavily criticized for its facial animations and Game play glitches. This game is the fourth installment to the Mass Effect series. It revolves around the idea of Humanity trying to populate the worlds in Andromeda Galaxy. The player can choose to be either, Scott or Sara Ryder, a not-so-well-trained military recruit, who wakes up in the distant future. (600 years, quite a sleep)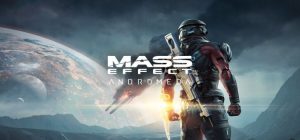 4. Prey-
Arkane Studios developed this beauty, using the famous CryEngine. Set to release in May, this First Person Shooter game, sees the player controlling Morgan Yu, who is exploring the moon orbiting space station Talos I. The game takes place in an alternate historical timeline where JFK survives the assassination and funds into space exploration. The game has beautiful graphics and a great game play.
5. Tekken 7 –
Bandai Namco Studios launch 9th installment to the Tekken series. This game features both, single and multiplayer fight modes, with a 38-playable fighters list. The game mainly focuses on the one to one battle type. The game sees the introduction of the Rage Art and Power Crush moves, an addition to the previous power lists. The producers say the game will "be much darker than before". Players can find answers to the feud between Heihachi Mishima and Kazuya Mishima (Father-Son).
6. Witcher III:
Wild Hunt – Projekt Red has come with this impeccable beauty of a game. This player Action Role playing game is every gamer's wet dream, playing in an open world third person setting. Player plays as protagonist, Geralt of Rivia, a feared monster hunter. The games are based on the novels for the author, Andrzej Sapkowski. The game features great locations and exceptional game play, a true bang for buck.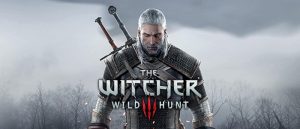 7. Assassins Creed Empire-
Ubisoft goes to Egypt with this new installment in the AC series. One can thus expect Temples and Pharaohs in a huge open world map. This game has not yet been named 'Empire' but Kotaku (a site which has some inner source in Ubisoft, confirms). The game will be fresh addition as the last game, Unity, was buggy and uninspiring on many levels. One can expect great locations, new weapons, free form combat system, hidden blade enhancements, things which are as always the USP of Ubisoft.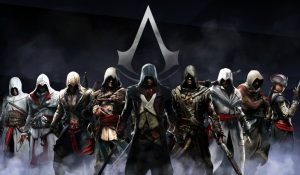 8. Read dead Redemption 2-
Rockstar Studios has come up with another beauty after GTA V, and is the third installment to RDR series. This Acton-Adventure game is based on a Western Open World map. The game will be available in late 2017, and developers haven't given much to talk about.


9. Sniper Ghost Warrior 3-
This game is the third entry in the Ghost warrior series, where players find themselves in mid war in Georgia. CI Games has worked and invested heavily on the game's Game play and breathtaking graphics. It is an open world First Person Tactical Shooting game, where players are an American Marine Captain, Jonathan 'Jon' North. We can't wait to see how this game plays.
10. Middle Earth:
Shadow of War- Monolith Productions has come with another beauty. This open world action role playing game is based on J.R.R Tolkien's Legendarium, where events take place in between Lord of the Rings and Hobbit. The players assume the role of Talion, with great athletic and combat skills, infused with the spirit of an elf lord, Celebrimbor.