VR PC's now on your head
VR devices are now available in a variety of new shapes and sizes, some of them being Pc's that fit your head. Companies-dell, Acer, Lenovo, Asus, and Hp are going to come up with mixed reality headsets sets that will enable the user to interact with the 3D objects that pop like floating images superimposed on the real-life background. These devices will take human-computer interaction to an another level, that would make you enjoy more while creating a 3D object, playing games, watching movies and will make Skype calls more interactive. These are called holographic computers that will have an integrated CPU, Intel chip and a 3D Real Sense Camera to measure distance, identify an object and give a new view of the surrounding.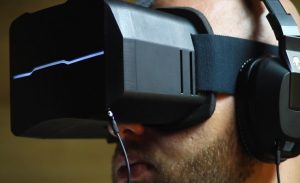 Storage price will rise
The prices of SSD cards are going to increase due to shortages, which could bear an impact on the prices of two in1 computers, laptop and storage. for example, the Dell XPS 13 with Kaby Lake chips by Intel and 512 GB SSD card is right now not available in the market. The other devices with a storage capacity of 512 GB SSDs are expensive.  Most PC offer 128 GB 0r 256 GB SSDs by default.  Now the storage must be chosen wisely as it would not be easy to open a super thin 2 in1 device to replace SSDs.
Now you can talk to PC
Now users can shout out Cortana commands to their Window 10 PC from a long distance,; this is all possible because of the far-field speech recognition techniques that Microsoft and Intel were working on. Till now the Cortana works well if the user was close to Pc, but soon the millions of PCs will become a competitor to Amazon Echo with its new feature. The Cortana can now access information from the cloud, check the mailbox, can chat with the chat box and much more.
AMD chip battle with Intel
Intel had to remain unbeatable king of PC for more than a decade, but AMD with its new Ryzen PC processors is fighting back. The AMD processor will reach PC soon this year. Ryzen is claimed to be 40 percent faster than its present PC chips which are impressive on paper. It would be first hitting the gaming PCs, then mainstream desktop and laptops later in 2017. In early 2017, the Ryzen will battle with Intel's Kaby lake and 10 nanometer Canon Lake later.
5. ARM-based laptops with Windows once again
Microsoft has announced that next year PCs will come with Qualcomm's ARM-based Snapdragon 835 which is use for smartphones. These Arm based PCs will run the Win32 application that usually runs through emulation in regularx86 PCs. The super thin laptops will have integrated modems and will have a long battery life with the chip.ARM-based laptops with Windows once again:
Bluetooth five will take charge
Bluetooth 5 wireless specification will now be seen in the laptops and 2 in 1 devices. It will allow PCs to communicate with the devices wirelessly within 400 meters away in a clear line of sight, but according to analysts, the reasonable range is about 120 meters. It transfers data two times faster than its preceedors i.e., up to 2 Mbps.
Beautiful screens, HDR and 4k
A laptop like Yoga 910 by Lenovo and XPS 13 by Dell have beautiful, edgy screens; this feature may be seen in more laptops. Games and movie will soon look stunning with High-definition range and 4k technology. Netflix is also double its bid on HDR. There is going to be brewing HDR standard battle between Dolby Vision and HBR3. The GPU makers are supporting both the standards.
New storage and memory technologies
Optane by Intel is a super-fast SSD and DRAM replacement that would cause a radical change in the architecture of PCs which would ultimately unify the memory with storage. The Optane SSD card has been measured as ten times faster than the usual SSDs. It is based on a technology named 3X point which was co –developed by Intel with Micron.  SSDs card with Micron 3X point would be shipped next year under QuantX brand.  Optane would take time as the uses of the technology is still being explored.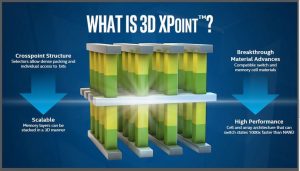 Keyboards with more changes
Some interesting change has been made on the keyboard, for example, Apple added touch bar and Lenovo came up with a virtual keyboard for its Yoga Book that has touch input panel on it. Because of the versatility of touch input pad, Lenovo wants to bring it on more 2 in 1s and Chromebooks. It will have a stylus to take a note or draw an object.
Some ports won't go away
Some PC companies, with the emergence of USB Type-c, may leave out the display and other traditional ports as USB Type c can be used to charge Pc, storage devices, connect displays and other peripherals also.