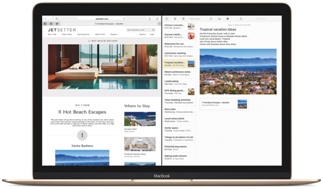 Few Unique and Interesting Features of OS X El Capitan
Mac's latest OS El Capitan was released on September 30, 2015, with new features and improved designs. El Capitan is actually a very famous rock formation and landmark, located in Yosemite National Park. This rock was the motivation behind the name of the new OS X. The two major areas on which Apple focused in this version are performance and user experience. El Capitan has a very similar look to its predecessor, the Yosemite. However, there are many additional features added in this version. Let's take a quick peek on the latest release of Apple OS X:
The Split View feature will give you a chance to work in two files simultaneously: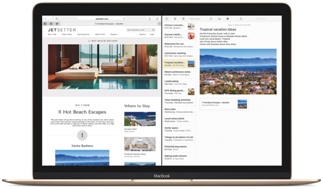 Yeah, it's true.  Now, you will be able to run your two apps at the same time on the same screen.
Intelligent Mission Control:
With the help of streamlined Mission Control, you can be able to view everything what is opened by you on your Mac PC. You can also make room for them by just dragging them to the top of your screen and dropping them in the new desktop space.
You can find your missed cursor simply by dragging your fingers back and forth on the device' track pad or by giving mouse a shake. So simple!
Awesome versatility: Spotlight:
If you need to know something about the weather results, stocks, sports or any other information such as finding a file, you can ask Spotlight for it in natural language.
To create checklists, just a single click is needed and you will be able to create an interactive to-do list, wish list etc.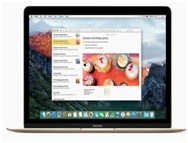 You can use multiple extensions in EI Capitan from your favorite developers on your single photo or you can use multiple editing tools built into photos. Isn't it interesting?
Apple remained as buyer's first love. It is because of the interesting features, reliable hardware and user friendliness. So, Apple's products are there in the market beyond every competition and we wish it to remain so, and with every new product, meet us with new features and applications.