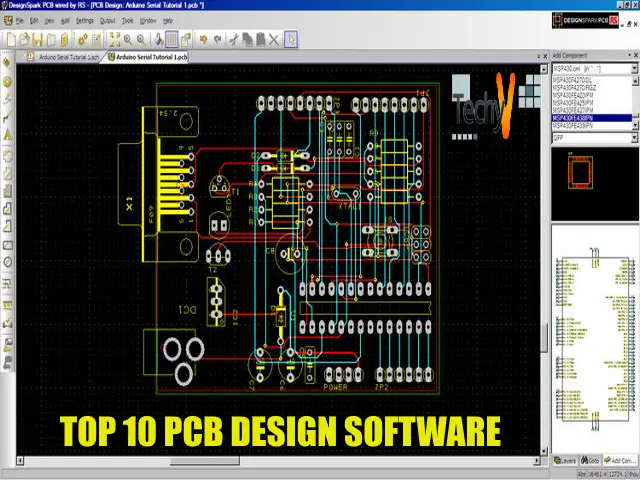 PCB (printed circuit board) is used to assemble electronic circuits. Earlier, engineers designed PCB manually. It is built on a thin board made up of fiberglass. The breadboard can be used, but it is time-consuming.
If you are an electronic engineer, planning to start a project, you cannot work with a PCB. Building a PCB manually would be time-consuming and looking for good software is a daunting task. Not to worry, we have locked down the top 10 PCB design software, keeping all your requirements in mind.
Corporate engineers, working with established companies, can spend a good amount of money on these tools, hence we have something for you.
Freelancer engineers who collaborate with other engineers will require some popular and common software. We have mentioned some of them below.
Hobbyists, entrepreneurs who are experienced will get a lot of options to choose from. As you can see, we have something for everyone, so let's take a look at the top 10 PCB design software –
1. Altium Designer 17
Altium Designer is one of the best PCB designing software, widely-used, with an easy-to-understand interface. This is a paid one, so corporate engineers can use this. Yes, it is worth every penny. It comes along with features like schematic, documentation, simulation which makes it top-notch. It is developed by an Australian software company, and it is considered as an industry-standard. Our main goal while selecting a good software is that it should let engineers focus more on their creativity and design and less on the process, this tool lets you do exactly that. This is just what a professional designer needs, as it focuses on the workflow of the engineer. If you are ready to spend some money but buy good software, this is the one for you. It has a feature wherein you can verify the designs in the mechanical world. It works on Windows OS, provides design automation and team collaboration.
2. Eagle
It is an EDA (electronic design automation) software. It performs tasks like PCB routing, component placement, escape ball grid arrays in seconds. As an engineer, you can bring your imagination to the table, and Eagle will do the work of bringing it to life in the best way possible. It offers a 3D design that makes your ideas look real and well-planned. The library content makes it easy for the engineer to work on his designs without having to worry about anything. There is a PCB routing engine that speeds up the process. It is an intuitive, easy-to-use, powerful tool for engineers. The free version gives you limited features, but you don't have to doubt yourself if you buy this one. This software works best for small businesses, so go ahead and give it a try.
3. KiCad
You were looking for a cost redemption software, weren't you? Well, we heard you and we have gold for you! KiCad is one of the best PCB design software that is free of cost. It is a cross-platform, open-source EDA. If you are a student, looking to design your PCB for your project, or a freelancer, look nowhere else. It has a PCB layout, schematic capture, 3D viewer, everything for free. One small glitch is that it is difficult to import and export when you any small changes. You can keep on making your designs, professional layouts, inspect them. It works on Windows, Mac, and Linux.
4. EasyEDA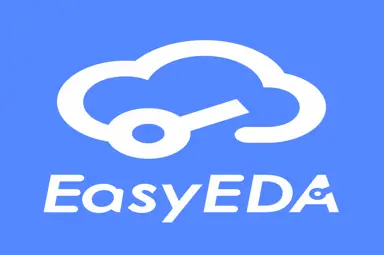 It is a web-based free and paid software. It also has a website that gives the real-time pricing of the electronic components. It is free of cost, gives circuit simulation feature, it also is cross-platform like KiCad. It has an advantage that it can import designs from other software. Engineers can convert their idea quickly, efficiently, with collaborative tools. It has a schematic, PCB layout, just like other tools. It has a library of PCB footprints, SPICE (simulation program with integrated circuit emphasis) simulation, and more. This is useful for all beginners, enthusiasts, freelancers, who are looking for better features, for the free and more interactive platforms.
5. Fritzing

Another free tool! The best part about this tool is that it has breadboard to PCB transition tool. That means it can convert your physical PCB which is built manually, to an electronic one. It is especially for all the students/ learners/ beginners as it has a community of engineers and designers to learn from. It is an open-source tool mainly for teaching, learning, sharing with others. If you are a student, this is the best choice for you. You also get professional PCBs to work on. This is an initiative for all those enthusiasts who want to learn from professionals. So, if this is what you are looking for, to learn and share, this is perfect for you.
6. OrCAD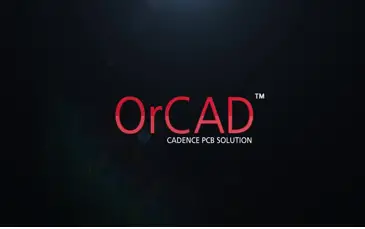 Let's come back to some paid software now. It is one of the oldest tools developed in the1980s. It is scalable as the business expands, with great functionalities. This one is good for the corporate world, the entrepreneurs, the professionals, who are not looking to experiment, but to find something reliable, long-term, and trustworthy. There is a free trial version available before you decide to pay and it works on Windows only just like Altium. In fact, it is a cheaper version of Altium. It has a user-friendly interface and great adaptability with other schematics. So, if you are looking for something similar to Altium, this could be a good choice for you.
7. Circuitmaker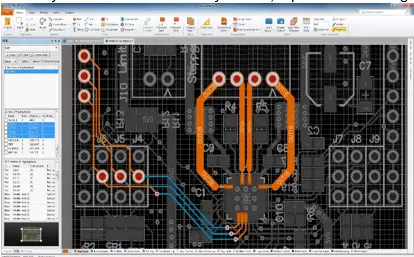 Powered by Altium, this tool is free of cost. Mainly, this is a platform for all the artists, designers, to collaborate, work together, share their ideas, and create exceptional designs. You can showcase your projects, rate other projects, and let others rate yours. It is easier to use than Altium and also supports Altium libraries. It has features like a 3D preview, layout engine. If you not willing to spend money but want the best features, Circuitmaker is the one for you. Being open-source, it can create bugs, but they are tolerable. It is easy to use, a practical and a good choice for freelancers, and enthusiasts.
8. Allegro
It is one of the most user-friendly software, and with fast designing speed. It allows engineers to create schematics, it is also cost-effective. It is predictable. It creates ICs, one rare feature to find. It is a semi-EDA company. It uses material inlay fabrication to reduce costs. It has powerful features like design partitioning, interconnect design planning, etc. It gives interactive floor planning, component placement. It has features like PCB routing technology, integrated RF, net scheduling, real-time editing. It is for all those professionals, enthusiasts, students, and corporate engineers, who want a cost-effective tool filled with advanced features.
9. Upverter
It is one of the best cloud-based design tools. It has a free trial version as well as a free starter pack. It is a global platform, user-friendly. It is again one of those open-sourced collaborative platforms. It increases design speed; board errors are reduced. It has centralized library management. It is more reliable, unlike the other open-source platforms. It has intuitive features and simple CAD tools. It has free cloud storage. It works on Windows, Linux, Mac OS. It uses verified parts, has constraints manager, has built-in flag symbols. What more do you want? There is no reason why it should not be in the top 10 best PCB design software.
10. DipTrace
It has an intuitive interface, with a 3D preview. The drag and drop feature will make your work so much easier. It has a smart manual routing, shape-based auto-router. It is a high-level designing tool for all artists, engineers. It is a good choice for corporate designers and freelancers. It is one of a kind as it has impressive import/export features. It is efficient for difficult design too. It has features like schematic capture, 3D modeling, and it works on Windows, Mac, and Linux. It could easily be one of the best PCB design software you could choose for yourself, especially if you are an expert or an enthusiast.