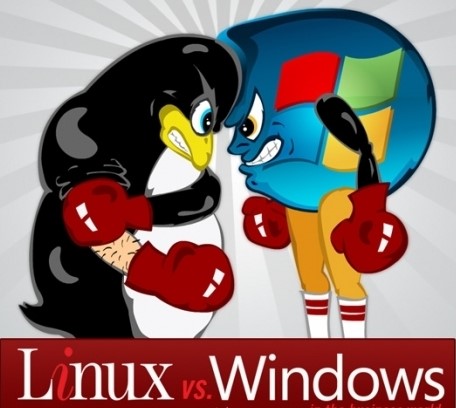 When we think of the battle for the best operating system, a continuous struggle between Windows and Linux comes in mind. Before we dive into deep blue sea of features of these OSs, let's have just a brief introduction of them. Linux is open source, secure and less user friendly OS developed by Linus Torvalds, Windows is user friendly, costly and comparatively slow OS developed by Microsoft. As we are seeing here that there are few goodness and badness in both of these OS, then what made them to stand in the race of  world's powerful OS?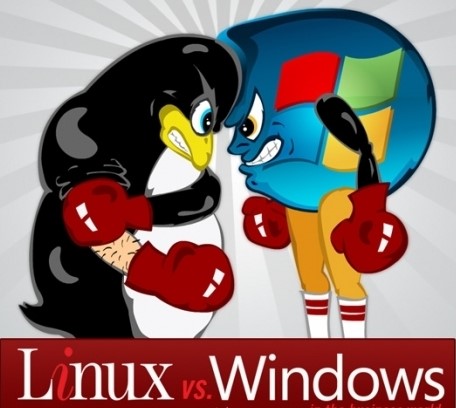 Comparison:
     BASIS
        LINUX
      WINDOWS
DISTRIBUTION
It's open source, so it can be modified and altered by anyone who wish to create their own custom versions of the software. Hundreds of different Linux-based operating systems called distributions are available because it is being developed world wide.
Since Windows is not open source so its development is authorized only to Microsoft. This is the reason why there are limited number of versions are available in comparison to Linux.
Installation
Installation of Linux is comparatively tough because of its command driven structure and strict partitioning scheme but still Linux provide a feature to Live boot OS without installing it which allows user to have a look on how operating system will work.
On the other hand, Windows installation is lengthy and time consuming, but are a lot simpler.

Windows demand less user input but it doesn't give live boot feature.

Cost
Either zero or very small cost in comparison with Windows.
Cost vary from $119 – $199.99, $69 for students and $99 to upgrade to pro
Software and compatibility
There are a lot of popular software developed for Linux and Windows both but not all.
Vast majority of software are developed in consideration to Windows and so are not available for Linux.
File system support
Many file system support  like,Ext2, Ext3, Ext4, JFS, ReiserFS, Xfs, Btrfs, FAT, FAT32, NTFS
FAT, FAT32, NTFS, exFAT
Text mode interface
Default shell of Linux OS is BASH (Bourne Again Shell) which can support multiple command interpreters.
Windows uses a single command interpreter for each version.
Support
Linux has large communities of developers, users etc who create it, develop it and posts solutions of various problems. But there is a problem. Users are bound to depend on the unofficial community members for their solutions which maybe right or wrong.
Windows has official website where experts give answers to questions of users.
Security
Security, which has biggest role in making Linux OS first choice of network programmer as server. Linux fix grants to its various users like root users, group or other users.
This feature is not available in Windows. By default, Windows OS gives same administrative level of authority to all users.

GNOME or KDE
GUI (Windows Aero)
Source model
Freely available software source model
Closed /shared source model
Performance
Speed is another attraction that has the power to drag users towards Linux OS. The reason behind this power is dependency on hardware. Commands, given by users, are in assembly languages that hardware understands and so there is no need to convert these commands into machine language and then execute it.
Windows tried to decrease pressure of commands away from users. So, instructions are changed into GUI which seats between hardware and user thus take more time for execution.
User friendliness
Typical command driven structure of Linux, make it less hard to understand by common users.
Windows extends its features and version to make it more compatible with understanding of non programmer users. Easy GUI makes is the first reason of its popularity.