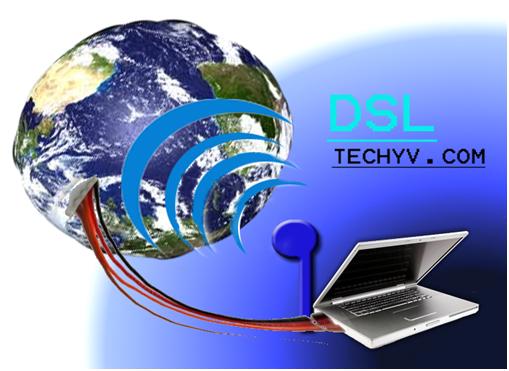 Classifications of Digital Subscriber Lines (DSL)
DSL:
DSL (Digital Subscriber Line), belongs to a family of technologies that support digital data transmission over the local telephonic networks. Initially, DSL meant digital subscriber loop. However, in the telecommunications marketing, the name DSL is commonly attributed with ADSL which means Asymmetric Digital Subscriber Line.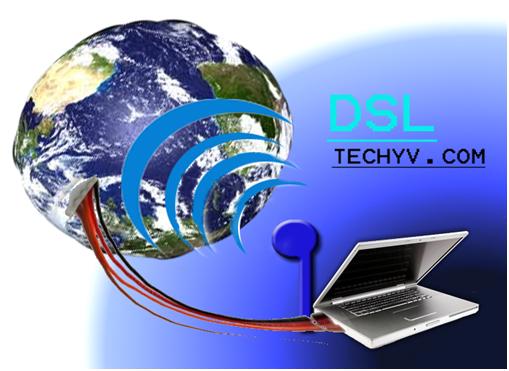 It is one of the most common and frequently installed varieties of DSL. DSL services can be simultaneously delivered with the ordinary telephones within the same telephone lines. This is extremely feasible as DSL supports a higher frequency. All of these frequency bands are separated subsequently via filtering. The data throughput of the Digital Subscriber Line on average, ranges from 256Kbs to 20Mbits in the downstream direction, and also depending on various other factors such as service-level implementation, line conditions, and DSL technology. DSL has been a great invention, and for an ordinary consumer, it offers ideal Internet access and connectivity.
ADSL:
ADSL is also known as Asymmetric Digital Subscriber Line. It is a one of a kind DSL technology. It is basically a technology that facilitates users with quicker data transmission over the ordinary telephone lines when compared to any traditional voice band modem. It is done by making use of such frequencies that are not at all utilized by the voice telephonic calls. It is supported by a DSL filter, splitter, and a telephone connection both being used for the voice calls and ADSL service, at the same time. Normally, the ADSL can be easily disseminated over very short distances that are ranging usually less than 2 miles or 3.2 kilometers. However, it has now been extended to 5 miles (around 8 kilometers) and can go further, if the actual laid wire gauge enables any further distribution. With the telephone exchange, the line commonly lapse at a DSLAM, which is the Digital Subscriber Line Access Multiplexer, where one other frequency splitter divides the voice band signals for the usual telephonic network. All the data, which is carried by the Asymmetric Digital Subscriber Line, is normally routed over the telephone company's data network and in the end gets in touch with a predictable Internet Protocol network.
HDSL:
HDSL is the abbreviation for High Bit Rate Digital Subscriber Line. HDSL is rated to be the first ever DSL technology that utilized an exceptionally high frequency range by making use of twisted pair cables along with  copper. High bit rate Digital Subscriber Line was initially urbanized in the US. It turned out to be a technology which could provide an extremely high momentum synchronous circuits that are normally utilized to interrelate the confined replacing mover systems and also support speedy and immediate transfer of voice channels and data links while making use of the T1 lines. The HDSL service variety mainly involves HDSL4, HDSL2, and HDSL1. These types of HDSL services are commonly transmitted over fiber optics, or over warped pair cables while making use of the RLH Universal UHDSL element structure.
The HDSL technology paved way for two more technologies, which are known as SDSL and HDSL2. However, the HDSL2 offers its users with the same data frequency over a single copper pair along with longer reach, and working with a copper of lower quality or gauge.
SDSL:
SDSL or Symmetric Digital Subscriber Line is a multi-rate invention that offers the speed that ranges from 192Kbits to 2.3Mbits, while making use of a single pair of copper. Symmetric Digital Subscriber Line can be used as an alternative for the whole family of HDSL protocols.
SDSL is basically an assortment of different Internet access technologies that are based on the Digital Subscriber line that are offering systematic bandwidth downstream and upstream. It can be also termed as a converse of the entire ADSL, that is the Asymmetric Digital Subscriber Line where the downstream bandwidth is more than the upstream bandwidth.
Nevertheless, in simple words, we can say that the SDSL is exactly a DSL alternative that is useful in supporting the data only on a distinct line that does not shore up analog calls. The SDSL technology is a rate-adaptive DSL modification with E1 and T1 frequencies. It runs with an utmost range of 3,000 M, which is around 10,000 feet over a single pair of copper wires. It simply cannot correlate with any traditional voice service over the same pair, as it acquires that complete bandwidth itself.
ISP:
An ISP (Internet Service Provider) is also referred to as an IAP (Internet Access provider). It is basically a company that is offering its customers with Internet access. The Internet service providers, connect its consumers while making use of a data transmission technology that is most appropriate for  delivering the Internet Protocol Frames or packets such as devoted high-speed interconnects, wireless, cable modem, DSL or even dial-up. ISPs may also be providing their consumers with email accounts so that they can easily communicate with others via their own Internet service provider servers. You can even remotely store different kinds of data files and also get various other unique services from your ISP. For small business and users, the most preferred options are the ISDN with the basic frequency rate, FTTH, cable modem, broadband wireless, ADSL, and dialup. For those who have higher demands and requirements such as medium and large enterprises, it includes; SONET, satellite Internet Access, ATM, (PRI or BRI) ISDN, Frame Relay, gigabite Ethernet, Metro Ethernet, Ethernet, ADSL, SHDSL, and even DSL are used.
ISDN:
The ISDN (Integrated Services Digital Network) is basically a set of different communication standards that are utilized for instantaneous and synchronized digital transmission of data, video, voice, and numerous other networking services that are available over the conventional circuits of  the telephonic networks. It was first introduced in the year 1988. Before the advent of ISDN, the telephonic structure was considered as a means of transporting voices and several other exceptional services presented for data. The ISDN integrates the data and speech on the same line and also includes features that were not at all available with the ordinary telephone system.
RADSL:
It is a contraction of Rate-Adaptive Digital Subscriber Line, and is just another deviation of the ADSL technology. In the RADSL technology, the DSL modem automatically adjusts itself with the upstream bandwidth, which is useful in creating a broader frequency space for the entire downstream traffic. While you are making use of this technology, you need to make sure that the line is extremely tolerant to issues such as lost signals and noise.