Thunderbird calendar disappear after updating
Asked By
10 points
N/A
Posted on -

07/27/2012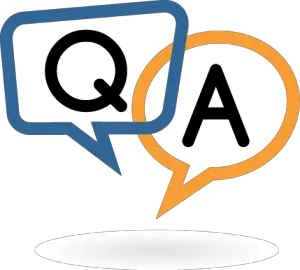 Hello,
I am using Thunderbird calendar for a few days now to manage my schedule easily.
I updated it yesterday to version 11.0.1 but after updating when I restarted it, the calendar was not displayed.
I restarted it several times, but the same problem was seen. I got the following error on the screen: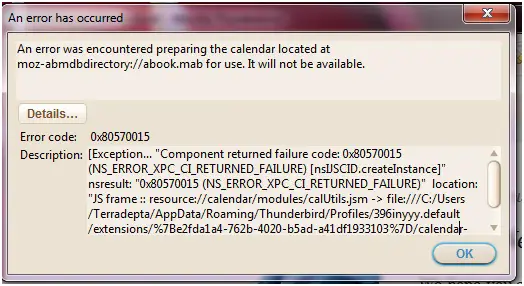 When I scroll down the error statement, the following message is seen: [Exception… "Component returned failure code: 0x80570015 (NS_ERROR_XPC_CI_RETURNED_FAILURE) [nsIJSCID.createInstance]" nsresult: "0x80570015 (NS_ERROR_XPC_CI_RETURNED_FAILURE)" location: "JS frame:: resource://calendar/modules/calUtils.jsm-> file:///C:/Users/Terradepta/AppData/Roaming/Thunderbird/Profiles/396inyyy.default/extensions/%7Be2fda1a4-762b-4020-b5ad-a41df1933103%7D/calendar-js/calUtils.js :: createEvent :: line 55" data: no]
How can I get rid of this error and view my calendar as early as possible? I waited long for this update, and when the update was released I went through it thoroughly about what will be its consequences on my system. Still I experienced a problem.
Please before updating your software be very sure how this update is going to effect the present add-ons on the system. You should always have an opportunity to back out of the update if you see anything suspicious regarding your add-ons.
How can I back out of this update to remove this error because I tried it myself, but the system won't let me do it. I suggest to all of you guys to study the update fully before accepting it for your system otherwise the whole family of application add-ons is affected. I have posted this problem to many forums but still didn't find a solution.
Can anyone please guide me in resolving the issue?
I am badly stuck at this. Your sincere suggestions are required in this regard Thanks and have a good day Peter