Error 310: There were too many redirects
Asked By
50 points
N/A
Posted on -

02/07/2012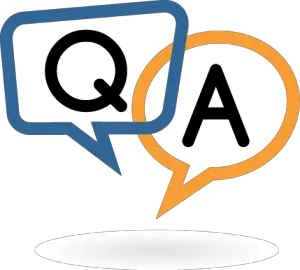 Hi guys!
I'm trying to send an email with my Google account for more than once at a time and I encountered the error I posted below.
I opened multiple tabs at the same time and attempt to send emails.
The solution I found online is to clear my cookies which I already did.
However, the problem still incurs.
How can I get rid of this problem? Help please.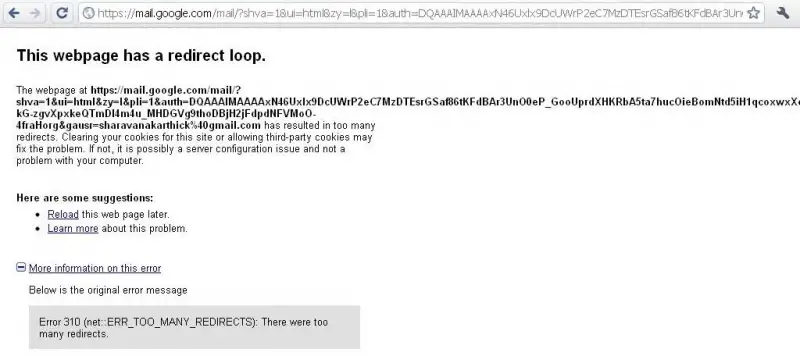 This webpage has a redirect loop
The webpage at https://accounts.google.com/ServiceLogin?service=mail&passive=true&rm=false&continue=https://mail.google.com/mail/&ss=1&scc=1&ltmpl=default&ltmplcache=2&emr=1&osid=1# mail/?shva=1&ui=html&zy=1&pli=1auth=DOAAAIMAAAAxN4GUxIx9DcUWrP2eCTMzDTEsrGSam6II(FdBAi3UnOOeP_GooUprdXHKRhAstalhucOieBomNiilSiHl qcoxwxXi kGzgvXpxkeOTmDllmlii_MHDGVg9ihoOBjH2jFdpdtlFVMoO-

4frahorg&sharavanakarthik%40gmail.com has resulted in too many redirects. Clearing your cookies for this site or allowing third-party cookies may fix the problem If not, it is possibly a server configuration issue and not a problem with your computer.

Here are some suggestions:

• Reload this page later.

• Learn more about this problem.

More information on this error

Below is the original error message

Error 310 (net::ERR_TOO_MANY_REDIRECTS): There were too many redirects.