Headphones lend us a hand for both personal escaping from our routine life to having a significant business call online. A few brands top the list of best headphones for its sound quality, effects, features, and more. Top 10 such must-have wireless music devices that are budget-friendly are present below:
1. SONY WH 1000XM3: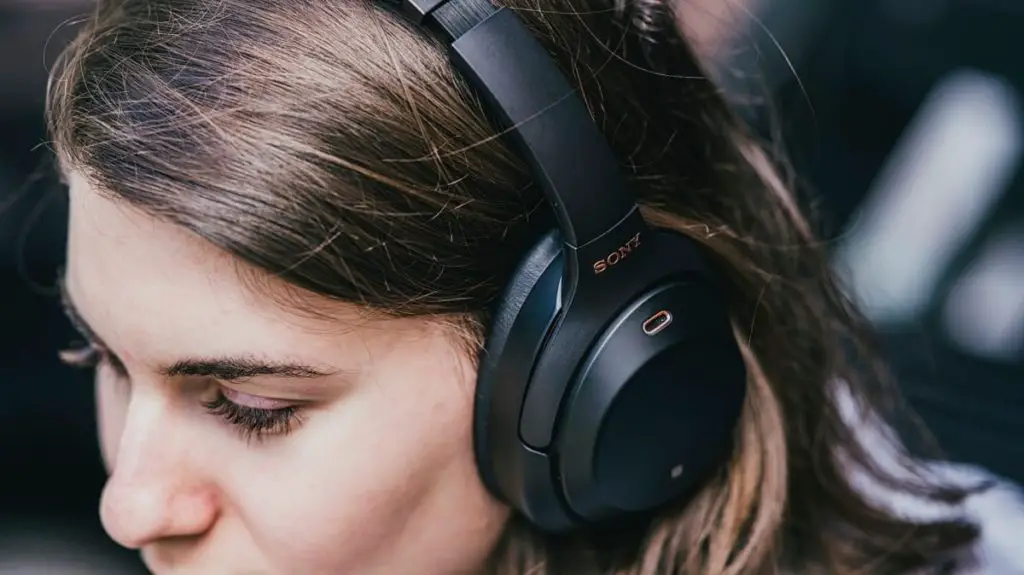 Sony WH 1000XM3 is a comfortable device with the top-notch sound quality and lighter than its previous versions. Sony has a noise-canceling effect, and it completely fits into your ears. It has a longer life with its battery performance for about 30 hours in a single charging. In 2020, Sony's WH version is the fourth-gen model with smoother touch controls and different carrying cases.
2. PLANTRONICS VOYAGER 4220 UC:

The Bluetooth Headsets Plantronics Voyager 4220 UC is ideal for professional communication applications with IT departments. Plantronics has a USB dongle to connect between mobile and computer. This model comes with monaural and binaural styles of USB-A and C versions. While talking with others, the red LED light will indicate the same.
3. BLUE PARROT B550-XT: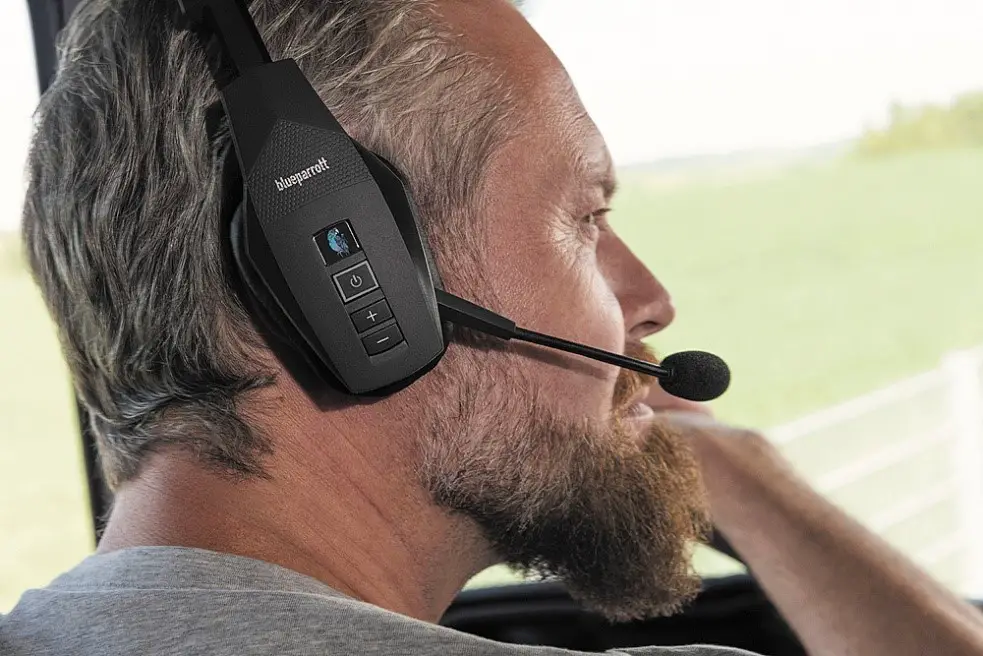 The earpad of Blue Parrot B550-XT is out of leather and cushion material that fits on-ear or over-ear. The headband has a soft silicone pad to press softly on your head. The excellent sound clarity allows you to hear even in a crowded environment.
4. JABRA EVOLVE 75:

The Bluetooth Headset Jabra Evolve 75 is given certification to skype for many purposes of business communications. The comfortable Evolve has an active noise-canceling option with a solid mic. The lightweight headset has cushioned earbuds and rubberized padded area in the headband. Jabra has a battery life of 18 hours for talk time, 17 hours for music, and 15 days for standby. The easy-to-use headset has no apps for control settings.
5. AKG N700NC:

The AKG N700NC comes with a foam and comfortable earpads, yet the model is quite weighty. The left ear cup has a volume and track control alike the power button on the right side. The noise-canceling feature is quite useful, and the Ambient Aware is helpful to use with maximum options available while in the flight mode.
6. BOSE SOUNDSPORT:

You can get an excellent audio experience with Bose Soundsport wireless headset. Bose has high-degree connectivity, so you need not scan any devices. You can pair these earphones with the Bose Connect app. The earphones come with sweat and weather-proof resistance. On a single charging, the battery life lasts for about 6 hours. The remote control helps to attend calls, change tracks, and respond to your voice commands.
7. TAGG INFERNO:

The ergonomic design of Tagg Inferno ensures a perfect fit onto your ears even while jogging and running. The simple and smart technology is compatible with all your smartphones. The 100 mAh battery helps you in listening to non-stop music for about 7 hours. The advance noise-reduction feature helps to mute off all the sounds such as planes, traffic jamming, etc. You can even attend a Skype video conferencing call with Tagg.
8. SAMSUNG GALAXY BUDS:

The slim design and cordless earbuds are easy-to-carry while traveling with Samsung Galaxy Buds. The wireless charging doc ensures that your earbuds do not come out of power anytime. The dual microphone technology helps you hear your playlists without any interruption and with the maximum sound clarity and quality.
9. CROSSBEATS WAVE:

Crossbeats Wave is a waterproof and sweat-proof Bluetooth wireless headphone for mobiles with a mic. The Bluetooth 4.1 technology ensures fast and stable transmission of its sound quality. The lightweight device comes with a noise-cancellation feature, durable battery, IPX7 waterproof protection, and a built-in microphone.
10. JBL ENDURANCE SPRINT: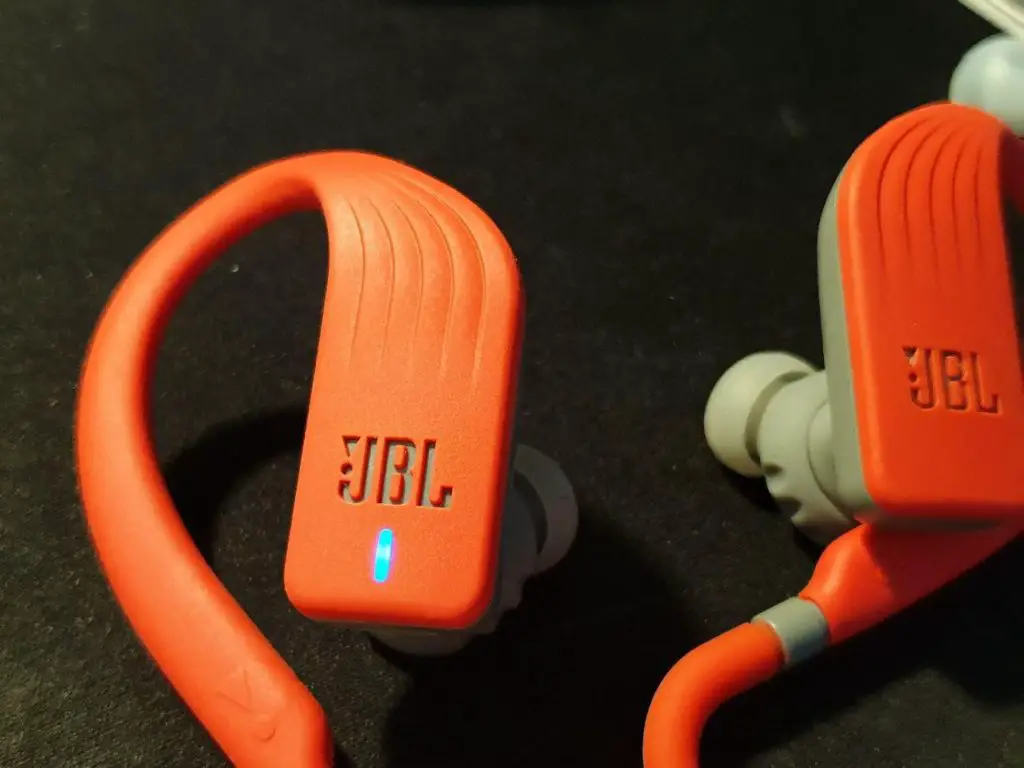 If you are searching for budget-friendly Bluetooth wireless headphones that are best in sound quality, then JBL Endurance is ideal for you. The headphones isolate background noise and suits for various genres from EDM to simple audiobooks. The device has IPX7 waterproof protection. Yet, the only con of JBL is its solid design.