Portable gadgets are devices that are easing our lives for the better. They are gadgets that come with newer technologies and are compact to use. With a user-friendly approach, the following is the list of top 10 portable devices for daily use.
1. GRILLBOT:

Grillbot is an automatic grill-cleaning robot. The Grillbot makes its work hassle-free. By placing the handy robot on the grill and pressing the button, the device will do the job right. You need not scrub anymore. This robot will do it efficiently for you.
2. ANKER MINI POWER BANK:

Power banks are essential gadgets nowadays. Anker's Mini Power Bank is portable that allows your power to boost without having any USB. The product fits into your pocket aptly and has 3,350 mAh internal batteries.
3. M & R DIGITAL COIN COUNTING BANK: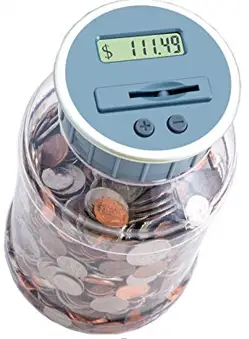 The M & R Digital Coin Counting Bank is a smart and portable gadget that counts all the coins dropped in it. The device identifies and counts a different form of currencies. Whenever you put a coin, the total count gets displayed on an LCD screen at the jar's top jar. This device works with built-in batteries. So, if the battery finishes, then the LCD will stop automatically.
4. DASH DELUXE RAPID EGG COOKER:

As its name state, the portable Dash Deluxe Egg Cooker boils and cooks an egg rapidly and effortlessly. Place the eggs on the tiers and set the timing. After the eggs are cooked ready, the buzzer sound will inform you, and the device shuts off automatically. The gadget is simple-to-use, even for kids. You can prepare from scrambled eggs, omelets, dumplings to seafood. This is available in different color variants.
5. iGROW HAIR GROWTH SYSTEM:
iGrow Hair Growth System helps in simulating and energizing your scalp. The portable tool helps to grow natural hairs. The gadget works with Low-Level Light Therapy which combines with the red laser and LED light diodes.
6. COLOR-CHANGING DUAL ALARM CLOCK:


A Color-changing alarm clock is an eye-catching gadget with multiple functionalities. Using the device, you can answer calls and stream audio as well. The gadget includes a microphone, speaker, FM radio, USB port, and Bluetooth. It can charge your phone even when playing audio. You can customize the alarm tones and wakeup color schemes. You can additionally set two alarms simultaneously.
7. KOLIBREE INTERACTIVE TOOTHBRUSH:

Kolibree Interactive Toothbrush functions by smart AI technology. You have a mobile app to analyze your brushing habits. The device will have a smooth vibration-like effect to massage your gums. The vibrations are harmless of use.
8. CAR CAM DVR DASHBOARD:
Auking's car cam DVD is one of the best portable gadgets in your daily life. The car cam has the feature of playing full-ultra HD videos and six layers of sharp lenses to capture all license plate numbers and road conditions. For the perfect footage or image, you can adjust the combination of WDR video systems with the NightHawk technology. It instantly starts if it detects motion and stops when there is inactivity for 5 seconds. You have safe driving and parking experience from it.
9. FOLDIMATE-LAUNDRY FOLDING MACHINE: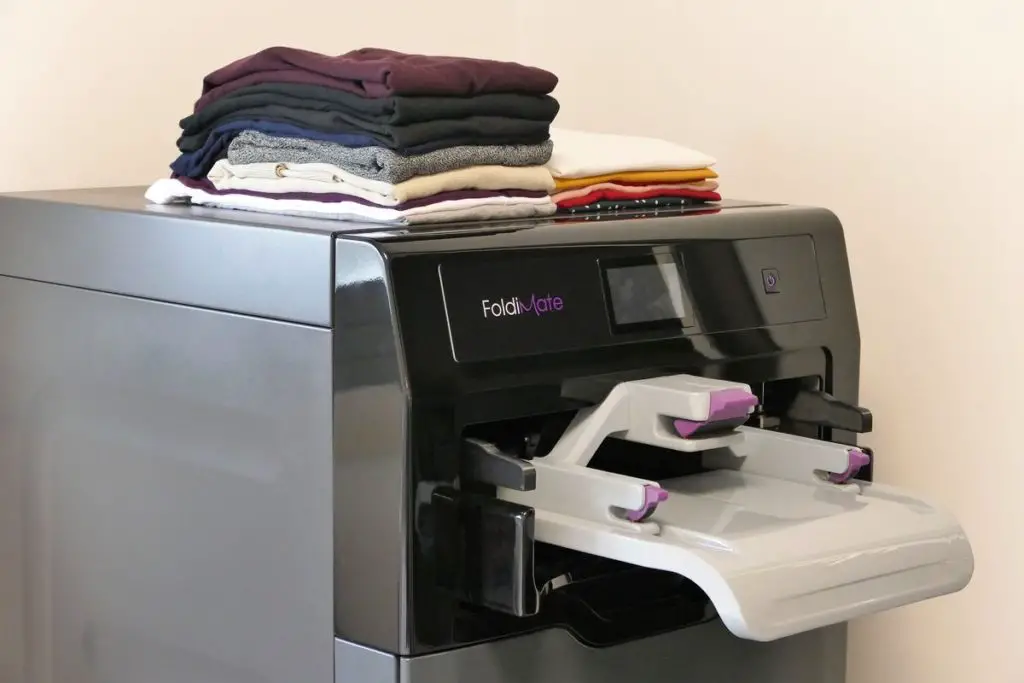 Folding clothes perfectly is a bit boring. Foldimate makes it easy to work with their folding laundry machine. Clip the clothes outside the system, and it automatically starts folding them using their mechanical arms. This device can even steam and de-wrinkle your clothes.
10. MOBILE INSTANT PHOTO PRINTER: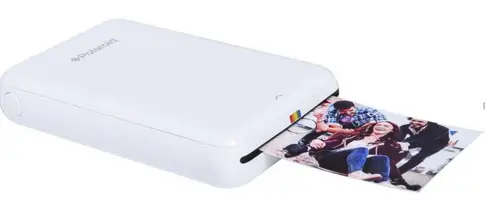 The wireless Instant Photo Printer is the best fit into your palm as you can carry it even with your smallest bag or pocket. After taking a picture, connect the photo printer through Bluetooth to create color or black and white portraits. Refilling the ink in this device is simple. You can even add templates and stickers through the Kodak app.