You may know the new Smartphone that was released this month or the new smartwatch about to open gates next year. But there are so many other smart devices that exist in reality which you would have not guessed. So this article is all about the top 10 smart technologies that are actually present.
1. QUIRCKY EGG MINDER:

Quircky Egg Minder has a built-in Wi-Fi chip to connect the device with your smartphone through Wink App. You can place 14 eggs on the Minder's tray. The LED light in the tray will notify you about the eggs when they expire. You may get alerts even when any eggs go are nearing to go absurd. The device is compatible with Android and iOS.
2. SMART TOILETS: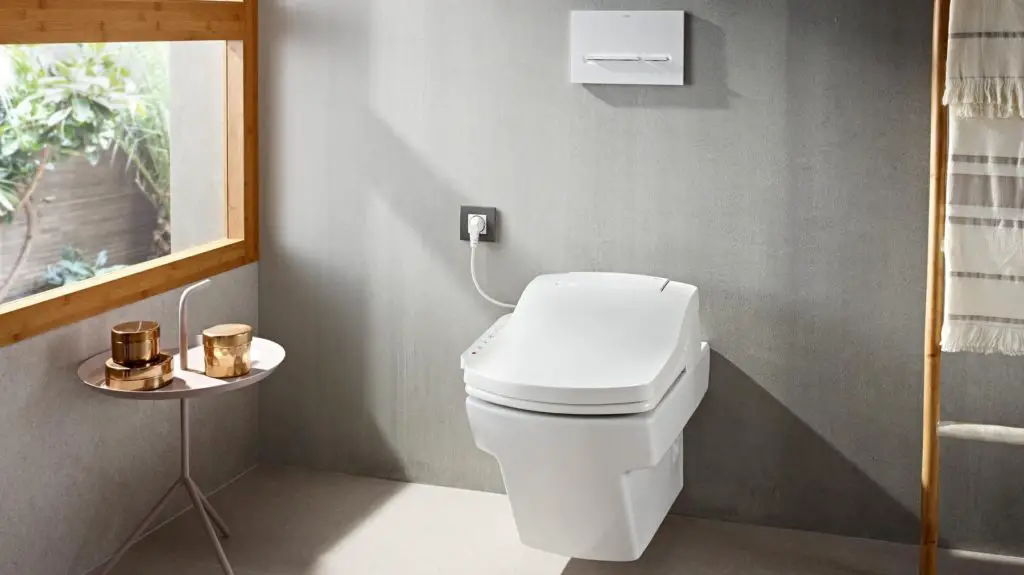 The main purpose of Smart Toilet is to keep your sanitation a unique one. The smart toilet includes a foot warmer, heated seat, deodorizer, an air dryer, motion-activating cover with a seat, illuminated touch screen panel, all with an MP3 music player.
3. ONVI PROPHIX TOOTHBRUSH: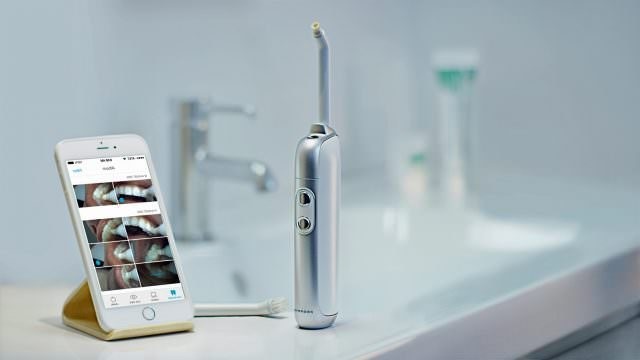 The smart toothbrush from Onvi offers users to improve their brushing efficiency by live-streaming the inside of the mouth on their phones. The toothbrush has a small light and an HD camera that can take 1080p video and 10-megapixels stills. The brush, a prophix cup, rubber picking tip, and mirror, everything is interchangeable.
4. CHIP SMART COOKIE OVEN: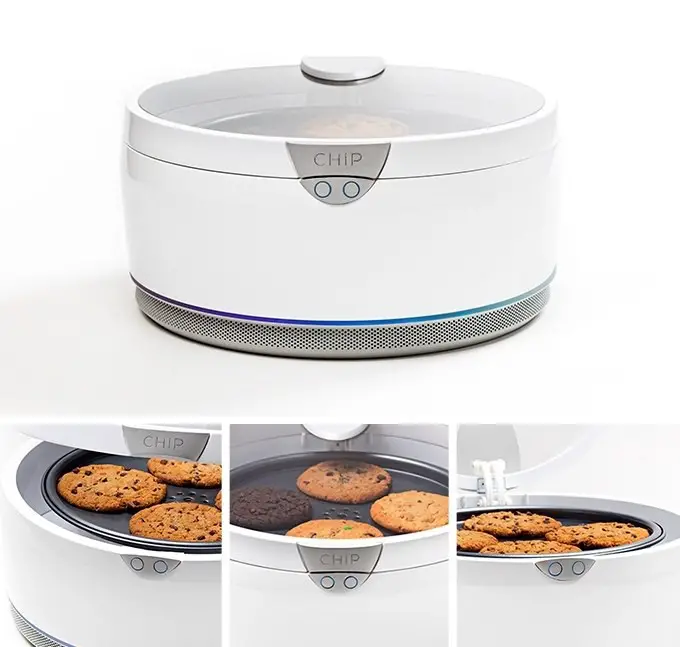 Chip is a smart cookie oven that makes cookies in just 10 minutes by scanning and monitoring from your Smartphone. By selecting the flavor of your cookie, you can scan the package from your phone. Open the top lid, place four cookie pods on the tray, close it, and press start. Tasty cookies are ready in minutes.
5. HAPI FORK: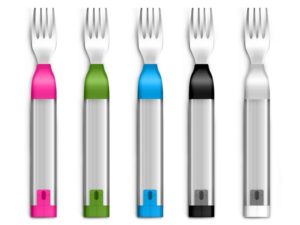 Hapi Fork is a Bluetooth-enabled electronic smart fork that helps in monitoring and tracking your eating habits. Hapi's indicator lights will alert you through gentle vibrations while you are eating too fast. The fork comes in different colors.
6. OOMBRELLA:

The smart oombrella will alert you before the rains and sends a notification when you leave it behind. The umbrella's ribs are ideally wind-resistant. The smart umbrella is available in black, white, and shiny hues, and by considering its size, there are classic and small ones to get the perfect fit. You also get alerts about the temperature, pressure, light, and humidity by sensors connected with the handle. Additionally, it has a camera on the top of it to show the surroundings while you walk in the rain.
7. FURBO:

Furbo is a home camera that helps you monitor your pet remotely. Furbo has a 2-way audio and barking alert with sensors that send notifications while it starts barking. You can view your pet with a180-degrees wide-angle in 1080p Full HD with day and night vision mode.
8. BELTY GOOD VIBES:

Belty Good Vibes is a high-end smart leather belt for fitness tracking. When you pair belty with a companion app, it vibrates when it detects when you are sitting too long, and even when you're not drinking enough water, and when you don't stand straight, etc. Also, the belt's buckle has a 2000 mAh power battery to charge your phone.
9. SMART CONTACT LENSES:

The Smart Contact Lenses are helpful to see clearly in the dark and can zoom on an object. The lens aims to assist people who have diabetes and have night vision problems. The wearable device also measures your blood sugar level.
10. JUNE INTELLIGENT OVEN:

June is an all-in-one smart convection oven to make your cooking easier. The Wi-Fi-connected appliance has so many cooking programs and opportunities. The device has a compact fiber framing with six heating elements. The device has a built-in HD camera and a digital scale. June also uses sensors and artificial intelligence for monitoring and recognizing your foods.