Anonymous web browsing is the utilization of the World Wide Web that generally hides the personally identifiable information. This program works by sending information through a series of routers in order to hide the source.
• If a user opens a web page, his or her IP address and other system information can be tracked, this is because when the user opens a link on a webpage, the request will instead of being sent directly to the web site server be sent to the proxy server, which then relays the request to the targeted internet server.
• This hides the user's IP address from the target server, thus only the proxy server's information is visible.
• Tor, Epic, Brave, and Iron Browser are some effective for creating anonymity.
• Anonymous server generally acts as a barrier between a user and the website they are visiting, generally, they do it by bypassing restrictions.
• But still there is a chance of tracking user's information, so this can be achieved by using browsers that don't allow such activities.
How Do They Work?
1. TOR BROWSER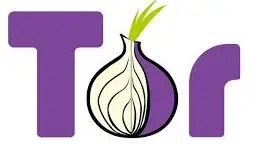 • It protects and relays your information by volunteers all around the world.
• It prevents your physical location when you go through sites, and lets you get access to sites that are blocked.
• Tor browser lets you use Tor on Microsoft Windows, Apple Mac OS, without installing another separate software.
• Another great advantage is it is so simply configured that anyone who accesses the web frequently should have it already installed can ready to use it any time.
2. EPIC BROWSER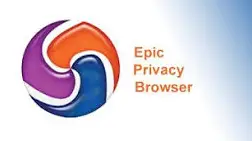 • This is available on both Windows and Mac operating systems, it automatically deletes a majority of the ways these parties use to track and store your data.
• It does not saves your browsing history.
• It doesn't allow any third parties, which track your IP address and your browsing activities when you frequently visit them.
• They also are used in sending your additional ads for the products that you additional ads for the products you look at them.
• It is also impossible to track visited URL's during browsing sessions, it also doesn't record your first access to it, which many other browsers do.
• It doesn't significantly slow your browsing, and it can't be said for the next user our browsing history.
3. COMODO DRAGON BROWSER

• This is also available for both Windows and Mac.
• It is simpler than Tor but still provides a nice feature list that projects your security and privacy.
• A useful feature is how it differentiates between weak and strong SSL certificates.
• A secure socket layer certificate is a global technology that allows communication between a web server and the browser you are using.
• It has another feature if you accidentally visit a wrong site you can rest assured that the constantly updated malware tracker will isolate the unwanted files so you can remove them.
This is an incredible feature for anyone if they don't have any existing virus protection free software, and this doesn't give them a great backdoor to spy on the rest of your computer even when you are not browsing the web.
4. ORFOX

• It is built from the same security code as Tor Browse, but with a few minor modifications with more privacy settings.
• This is not extended to the mobile version of HTTPS everywhere version at first by now it was also sorted how to properly support automatic installation of extension on android.
• It includes a "Request Mobile site" option that allows you to change the settings to a modified android specific one.
• After the release of the alpha version of Tor, This became down.
5. IRON
• It is a Chromium secure browser.
• It doesn't provide any users with information on our activity to google.
• In practicing the working is this tool is not clear.
• It has some pre-installed apps and some nonsecure extensions.
6. COMODO DRAGON

• It is developed with different tools like online security, antivirus, and farewell which makes us trust its security settings.
• It also has the feature of automatically launching it into the incognito mode.
7. BRAVE
• This is open-source software with chromium technology.
• The security tool is displayed on the screen of the computer, which makes it over the competition.
• It loads pages very faster compared to other browsers.
• The "new identity" tab site loads for a new user, this helps to work with multiple accounts.
8. WATER FOX
• It was introduced by Mozilla as a secure alternative to Firefox.
• It doesn't report the user's data to Mozilla.
• It automatically deletes the user's online data from the computer.
9. XB Browser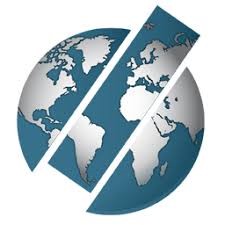 • It is known as a zero bank browser.
• It is designed for USB flash drive, but can also be used on any hard disc drive.
• It has some features like cleaning browsing history, removal of cookies, and flash cookies.
• It is optimized for use on the Xero Bank anonymity network.
10.DOODLE

• It is available on FreeBSD, Linux, OS X, and windows.
• It is primarily used to eliminate tracking and for security and privacy.
• It can run from a cloud folder, external drive, or local folder without installing for windows.
• It doesn't include the timestamps, custom error pages, and other information present in some google chrome documents.