Windows 7 validation not working
Asked By
0 points
N/A
Posted on -

08/29/2011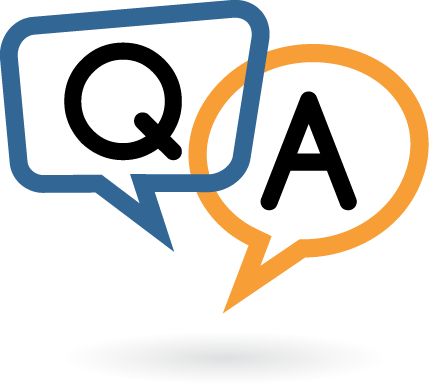 I have HP pavilion DV6. I had a virus infection, so I decided to restore it to factory settings. The factory restoration had errors, so I opted to install a genuine copy of Windows 7 Home Premium. When I tried to input the product key, it would not let me validate.
I chose to continue with the installation without putting the key, after completing. I went to System and under activation it says 30 days to activate. I clicked on purchase new product key and it went to the Windows validation website which validated and said "Microsoft Windows is genuine", but it still says 30 days to validate.
Help will be greatly appreciated.
Below is the diagnostic report:
Diagnostic Report (1.9.0027.0):
—————————————–
Windows Validation Data–>
Validation Code: 0
Cached Online Validation Code: 0x0
Windows Product Key: *****-*****-BFF84-6GFC2-BWX77
Windows Product Key Hash: EkRG02noirn1etiserf2jJnVqlM=
Windows Product ID: 00359-OEM-8992687-00017
Windows Product ID Type: 2
Windows License Type: OEM SLP
Windows OS version: 6.1.7600.2.00010300.0.0.003
ID: {D41840A6-5363-46E1-8210-5D4A0B63103D}(1)
Is Admin: Yes
TestCab: 0x0
LegitcheckControl ActiveX: N/A, hr = 0x80070002
Signed By: N/A, hr = 0x80070002
Product Name: Windows 7 Home Premium
Architecture: 0x00000000
Build lab: 7600.win7_rtm.090713-1255
TTS Error:
Validation Diagnostic:
Resolution Status: N/A
Vista WgaER Data–>
ThreatID(s): N/A, hr = 0x80070002
Version: N/A, hr = 0x80070002
Windows XP Notifications Data–>
Cached Result: N/A, hr = 0x80070002
File Exists: No
Version: N/A, hr = 0x80070002
WgaTray.exe Signed By: N/A, hr = 0x80070002
WgaLogon.dll Signed By: N/A, hr = 0x80070002
OGA Notifications Data–>
Cached Result: N/A, hr = 0x80070002
Version: N/A, hr = 0x80070002
OGAExec.exe Signed By: N/A, hr = 0x80070002
OGAAddin.dll Signed By: N/A, hr = 0x80070002
OGA Data–>
Office Status: 109 N/A
OGA Version: N/A, 0x80070002
Signed By: N/A, hr = 0x80070002
Office Diagnostics: 025D1FF3-364-80041010_025D1FF3-229-80041010_025D1FF3-230-1_025D1FF3-517-80040154_025D1FF3-237-80040154_025D1FF3-238-2_025D1FF3-244-80070002_025D1FF3-258-3
Browser Data–>
Proxy settings: N/A
User Agent: Mozilla/4.0 (compatible; MSIE 8.0; Win32)
Default Browser: C:UsersfadwaAppDataLocalGoogleChromeApplicationchrome.exe
Download signed ActiveX controls: Prompt
Download unsigned ActiveX controls: Disabled
Run ActiveX controls and plug-ins: Allowed
Initialize and script ActiveX controls not marked as safe: Disabled
Allow scripting of Internet Explorer Webbrowser control: Disabled
Active scripting: Allowed
Script ActiveX controls marked as safe for scripting: Allowed
File Scan Data–>
Other data–>
Office Details: <GenuineResults><MachineData><UGUID>{D41840A6-5363-46E1-8210-5D4A0B63103D}</UGUID><Version>1.9.0027.0</Version><OS>6.1.7600.2.00010300.0.0.003</OS><Architecture>x32</Architecture><PKey>*****-*****-*****-*****-BWX77</PKey><PID>00359-OEM-8992687-00017</PID><PIDType>2</PIDType><SID>S-1-5-21-1394713218-1380307239-1523878981</SID><SYSTEM><Manufacturer>Hewlett-Packard</Manufacturer><Model>HP Pavilion dv6 Notebook PC</Model></SYSTEM><BIOS><Manufacturer>Hewlett-Packard</Manufacturer><Version>F.16</Version><SMBIOSVersion major="2" minor="6"/><Date>20100122000000.000000+000</Date></BIOS><HWID>B8B83607018400FC</HWID><UserLCID>0C09</UserLCID><SystemLCID>0409</SystemLCID><TimeZone>AUS Eastern Standard Time(GMT+10:00)</TimeZone><iJoin>0</iJoin><SBID><stat>3</stat><msppid></msppid><name></name><model></model></SBID><OEM><OEMID>HPQOEM</OEMID><OEMTableID>SLIC-MPC</OEMTableID></OEM><GANotification/></MachineData><Software><Office><Result>109</Result><Products/><Applications/></Office></Software></GenuineResults>
Spsys.log Content: 0x80070002
Licensing Data–>
Software licensing service version: 6.1.7600.16385
Name: Windows(R) 7, HomePremium edition
Description: Windows Operating System – Windows(R) 7, OEM_SLP channel
Activation ID: d2c04e90-c3dd-4260-b0f3-f845f5d27d64
Application ID: 55c92734-d682-4d71-983e-d6ec3f16059f
Extended PID: 00359-00178-926-800017-02-3081-7600.0000-2402011
Installation ID: 012613084604960274894622374241749612181865582772349466
Processor Certificate URL: https://activation.sls.microsoft.com/slspc/SLActivate.asmx
Machine Certificate URL: https://activation.sls.microsoft.com/slrac/SLCertify.asmx
Use License URL: https://activation.sls.microsoft.com/sllicensing/SLLicense.asmx
Product Key Certificate URL: https://activation.sls.microsoft.com/slpkc/SLCertifyProduct.asmx
Partial Product Key: BWX77
License Status: Initial grace period
Time remaining: 43140 minute(s) (29 day(s))
Remaining Windows rearm count: 3
Trusted time: 28/08/2011 8:16:50 PM
Windows Activation Technologies–>
HrOffline: 0x00000000
HrOnline: 0x00000000
HealthStatus: 0x0000000000000000
Event Time Stamp: 8:28:2011 20:12
ActiveX: Registered, Version: 7.1.7600.16395
Admin Service: Registered, Version: 7.1.7600.16395
HealthStatus Bitmask Output:
HWID Data–>
HWID Hash Current: MAAAAAEAAgABAAEAAAACAAAAAgABAAEAeqhy6qao2LuIgsTFIKXKLOq2+KToNlxd
OEM Activation 1.0 Data–>
N/A
OEM Activation 2.0 Data–>
BIOS valid for OA 2.0: yes
Windows marker version: 0x20001
OEMID and OEMTableID Consistent: yes
BIOS Information:
ACPI Table Name OEMID Value OEMTableID Value
APIC HPQOEM SLIC-MPC
FACP HPQOEM SLIC-MPC
HPET HPQOEM SLIC-MPC
BOOT HPQOEM SLIC-MPC
MCFG HPQOEM SLIC-MPC
WDRT HPQOEM SLIC-MPC
ASF! HPQOEM SLIC-MPC
SLIC HPQOEM SLIC-MPC
ASPT HPQOEM SLIC-MPC
SSDT PmRef CpuPm