My Skype has stopped working
Asked By
210 points
N/A
Posted on -

06/18/2011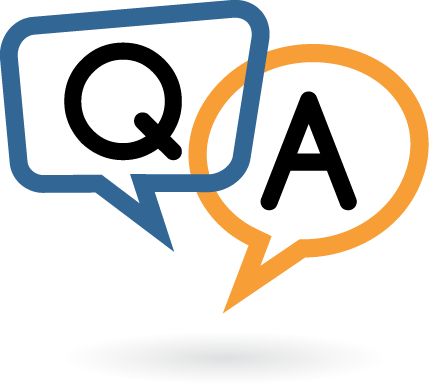 Hi Readers,
I got an irritating issue with my Skype application. Recently, it is acting so strange.
The very first encounter on my Skype problem was when I went to lunch. I just locked my laptop with the Skype and other applications as well as Google Chrome, Excel, and Word. In addition, I also have Windows Explorer opened.
When I got back and unlocked the computer, I saw the error that my Skype has stopped working. By the way, I am using a Vista operating system.
For Skype details, kindly see attached.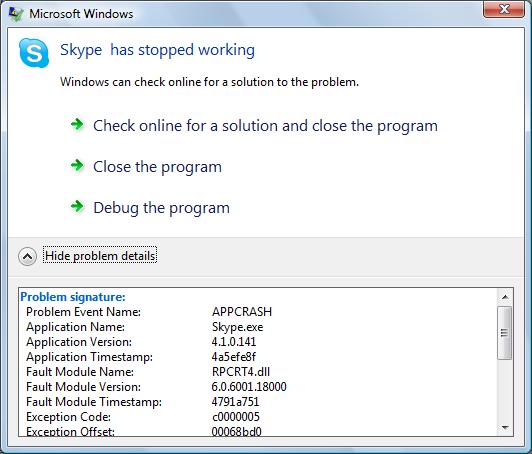 Microsoft Windows
Skype has stopped working
Windows can check online for a solution to the problem.
Check online for a solution and close the program
Close the program
Debug the program
Problem signature:
Problem Event Name: APPCRASH
Application Name: Skype.exe
Application Version: 4.1.0.141
Application Timestamp: 4a5efe8f
Fault Module Name: RPCT4.dll
Fault Module Version: 6.0.6001.18000
Fault Module Timestamp: 4791a751
Exception Code: c0000005
Exception Offset: 00068bd0
That is only the first encounter, after that, I encountered it 4 more times on several different instances.
I hope somebody can suggest a way for me to get rid of this issue.
Thanks.