This article is to be about those places which a common man usually ignores everyone wants data to be secure and when called upon there should be no delay but no one or very less is are from where the data is retrieved and whereto it is sent, without much ado I am talking about the Data Centre. We would be talking about some of the best Data Centres In the world in terms of size reliability.
Here begins our list:–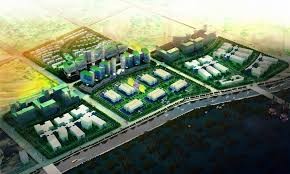 Range International Group
Location:-Langfang in China
Area-6,300,000 Square Feet
Previously noticed boom in Technology as well as economy has led the Chinese government to spend more in IT sector while being constructed yet when this data center will be completely functional it will size larger than 110 football pitches.  Also, there are plans that state that it will be used by the government of China for E-Government Services and more. Expected to be complete in next year it will prove a great success.
Switch super nap
Location:-Nevada USA
Area-3,500,000 million Square  Feet
 UThe SA has been always ahead be it technology economy and this one in Nevada is humungous in size and is believed to be bigger than many cities on the Planet. Switch still considered the owner of world's largest data Centre. The title will not be touched until Chinese Range International opens it's hub next year. The Project includes 500 miles of Optic fibers. With a total building cost of about 1 Billion Dollars, it's going to make the most digitally connected city in the US. The base has been strategically located I southern Nevada to avoid natural disasters.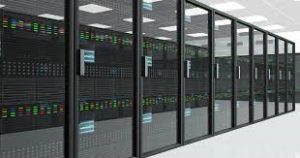 DuPont Fabros
Location:-Virginia in USA
Area-1,600,000 million Square Feet
 DuPont Campus  boasts a total of 1.6 million  Sq. Ft. of land. This centre right here has ma medium voltage electricity distribution system and isolated parallel uninterruptable power supply topology as well. This campus is open for the privileged ones.
Utah Data Centre
Location:-UTAH  USA
Area-1,500,000 million Square Feet
 Exact location is of Cape Williams near Buffdale. Was made fully functional in 2014 in May the cost was a whooping 1.5 Billion dollars . The name is quite big  it's called Intelligence Community Comprehensive National Cyber Security Initiative Data Centre. 65MW Centre was constructed newly as the power surge previously led to a shutdown for 13 months.
 Microsoft Data Center
Location:-Lowa  USA
Area-1,200,000 million Sq. Ft.
The Much waited on this list has arrived yes my friends we are talking about Microsoft data Centre owned byte eh Bill Gates the owner and X CEO of Microsoft . Already the gross area of Data Centre owned by Microsoft has crossed   4.6 million square foot. Alluvion is the name of new stage construction part which ahs estimated cost of about 2 Billion US Dollars. If all the buildings of these data Centre owned by Microsoft were put together the total area would be 6.3 million square foot  it will be largest area on earth with such a large Data Centre Space.