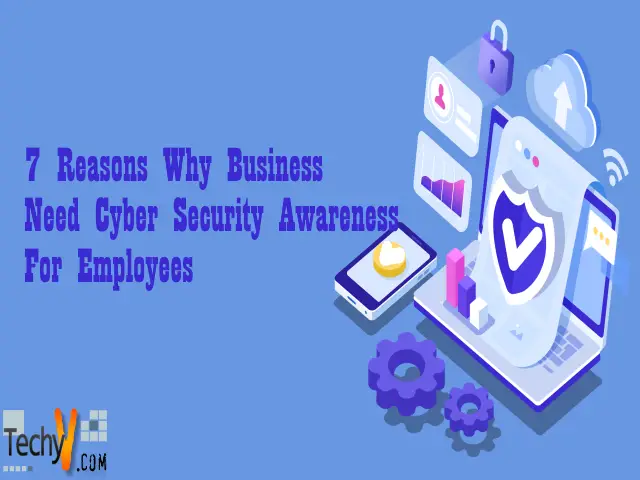 The rate of cyber breaches targeting both small and large scale businesses have hit alarming heights. No single day passes without a case of a cyber-breach. A research report by Accenture shows cyber breaches have increased by 67% in the last five years. What is even more alarming being the number of cyber breaches that are caused by human errors and those that are planned and executed from within business environs by malicious employees.
Most businesses have been investing heavily in cybersecurity tools such as firewalls and Virus scanners that prevent external attacks without putting into consideration the essence of cybersecurity measures that instigate security threats that are brewed from the inside.
One way of preventing internal security threats is through security awareness training. Surprisingly, despite the role that cyber security awareness training plays in instigating some of the troublesome data breaches, most businesses have not implemented it. This is according to a cybersecurity breaches survey 2018.
Seemingly, organizations are yet to know the benefits that cybersecurity training plays in an organization. Perhaps this explains why most businesses are yet to implement it. This article explains the reasons why a business needs to implement cyber security awareness training.
By the time you are done reading this article, you will know the essence of implementing cyber security awareness training program and would have no choice but implement the program.
1. To Prevent External Breaches and Attacks
It is obvious that implementing a robust cyber security training program help to prevent Data breaches and cyber-attacks. Employees that are well trained know the basic cyber security tips such as the use of strong passwords and what exactly they should do in case of an attack.
Employees that are well trained will be able to identify and report phishing emails or other weird cyber breaches that might be targeting your business website.
Furthermore, training employees will make them more aware of some of their actions and errors that could open doors for a hacker to carry out a security breach. They will then have to do what is required of them to avoid such errors.
2. An Awareness Training Program Helps to Create a Secure Company Culture
Most organizations desire to achieve a culture of security. A culture of security and safety is that which employees greatly value their security and the security of the organization at large. They will want to be aware of the latest security threats and hacking tricks that cyber attackers are employing. They will also want to be aware of the preventive measures and security tools that they can use to ensure that they remain secure.
A security awareness training program is what promotes a secure culture by making employees empowered and proactive towards cyber security threats.
3. A cyber Security Awareness Training program is an Avenue to Train Employees on Proper Encryption Tools
Employees need to have knowledge about some of the perfect encryption tools that they should be looking to have for their safety.
For instance, where your business has a business website, those tasked with running the website should be made aware of SSL certificate that provides encryption. Those employees running the website should also know which type of SSL certificate is ideal for which type of website, for example, the Wildcard SSL certificate which is used to secure main domain and multiple sub-domains, the Domain Validated SSL that is a basic SSL and is used for just main domain.
All employees should be made to understand about SSL certificate and advised to visit only those websites that have the certificate. A security awareness training program will make them know how to identify a website with an SSL and that without an SSL certificate.
4. Having a Cyber Security Awareness Program Will Help You Win More Customers
Cybersecurity has gained more value today than ever before. Some companies have made it a requirement for businesses to meet certain security requirements before they can be awarded high profile contracts.
One way of meeting this threshold is by implementing a cybersecurity awareness program. You will need evidence of the cyber security training program in your company as a bargaining tool to win those contracts. You cannot afford to miss out on those lucrative business deals and contracts just because you have failed to implement a cybersecurity awareness training program.
Better start doing it as early as this.
5. Helps Employees Stay Safe Both at Work and Outside Work
When you have a security awareness and training program in place, you will be protecting your business from being attacked due to errors caused by employees. However, it does not just stop at protecting your business, you will also be protecting your employees and their families and friends.
Hackers are targeting even individuals to steal their crucial data and tarnish their name. with so many security threats available when using social media platforms, emails and websites, your employees stand vulnerable. A security breach to your employee could directly or indirectly affect your business.
With the cybersecurity awareness and training program in place, your employees are made aware of how to remain safe and the precautions that they can take in case of a cyber-breach. They can extend this knowledge to the family and friends and also help them to remain secure. When coming up with the program, do not just have your business in mind but also the benefits that your employees and other parties outside your business will reap from the program.
6. You Need Cyber Security Awareness Training for Compliance Reasons
One reason as to why you need a robust cyber security awareness training program is to fall in line with the strict regulations that more and more regulators are calling for. Regulators and government institutions want to make sure that employees remain safe. Industries such as the healthcare and energy sectors require employees to be aware of the cyber security threats that they can face and how best they can stop those threats.
It is crucial for the program to be implemented for the sake of complying with the laid down principles. However, you will lose the war against cyber threats if you only implement the program for the sake of compliance and not for security purposes.
7. A cyber Security Awareness Training Program Will Help Bolster Employee Confidence
Confident employees are productive employees.  Employees who are worried about the many cyber threats happening today, not knowing when they will be victims, are likely to be less productive. Keeping employees on the radar about the latest security threats and preventive measures really helps in mitigating the anxiety caused by cyber-attack uncertainties.
Employees who are aware of cyber security best practices will not fear executing their roles for fear of insecurities. Such employees are productive employees.
Conclusion
A cyber security Awareness training program is an essential business asset that plays a big role in the security of your employees and your business at large.
With so many security threats and cyber intruders that target all levels of businesses, the safety role should not only fall on the IT experts but on all stakeholders in the business.
There is no doubt that the cyber security awareness program is of great essence in the security of your business. This article has given you some of the seven reasons why your business needs to have a functional cyber security training and awareness program.