Most excellent Internet Security Software for 2012
Every year, giant companies of internet security make update to the security products, every time it is powerful more than the past one. Most of the companies are trying to outshine their products then others, and a good number of new companies trying to achieve the first position at the catalog of the Best Internet Security Software.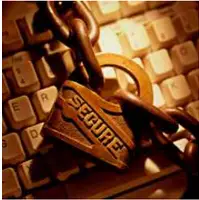 Find out the software of internet security is the easy task because there are huge to select from. But, to decide the appropriate one to use is the hardest decision because you need to think not only about the software's power of the protection but also about the enlisted features which will meet your needs.
After reviews and made the test of leading internet security products, one stood first among others and made a nice performance – BitDefender Internet Security. After adding new features to it, the version of 2012 comes out with an increment powerful than the previous. Read it thoroughly and you will be informed with the impressive features of it.
Internet is the place for malicious software where they are breaded. Among these some take personal information stored on your computer and for cybercrime they use it. BitDefender protects person's computer from being accessed by intruders, Trojans, adware and more. Using the popular code injection of Dynamic-link library, intruders will break into your computer. Good news BitDefender protect and block this type of threat using the tool of intrusion detection.
It blocks the attempts which can change anyone's registry and also system files, which can be the worst harmful event for people's system. Also built-in antispyware blocks the spam and spyware that are in chat area and anti-phishing utility lets you to know about the URL of the questioned website.
Antispyware programs functioning at the time you're online. During offline, the BitDefender's higher antivirus program performs its best. After passing certifications and got approval from AV-Test, West Coast Labs, ICSA, this antivirus app provides dependable protection for PC. AV-Test, West Coast Labs, ICSA are the respected and reputed third-party lab test that allot the performance ratings for antivirus software apps depend the ability of the protection against malware.
The program has the real-time protection which is provided by Active Virus Control that scans particular processes functioning on computer and also scans both the incoming and the outgoing connections of PC to prevent malware suspects before those trying to infiltrate your system.