Nowadays, we depend on online recharge because we can pay anywhere, anytime and get lucrative offers. But then once we are used to this routine, there will be an instant where we want to compare and use the best site for paying. Ain't we?.
I have been a PayTM user for so long. PayTM started off as a recharging platform and with time emerged as a shopping site too. Then I came across Freecharge like most of you guys. Initially, I was not attracted to Freecharge especially not the User Interface. I ordered items in PayTM, and they were not very expensive, but they were not great either. I know a friend of mine who purchased a Laptop through PayTM. Wow! It does deliver quality products. But Freecharge has this cool way of attracting its customers like the offers are lucrative. The speed of Freecharge is faster than PayTM.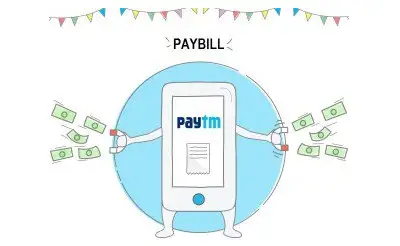 We get free coupons or movie tickets for recharge or buy one get one free offers in Freecharge. One of the turn-offs of PayTM is the shipping/ delivery charge, they charge twice or thrice the product cost. In PayTM at the least, you will get 5% offer. PayTM has vast varieties. All these Apps have a wallet, which is an added advantage because no penny goes wasted. Both the apps do not provide some offers for Airtel subscribers.
You can also get electronic goods at a cheaper rate in PayTM. Better cash back offers in Freecharge. All the transactions are successful. Recharging is well structured, proper menus, variety of payment options, and wallet can be used for payment as well which is an added feature. To use Wallet, you have to refill it often using a debit card or net banking.
PayTM customer service is not that satisfactory because they take a lot of time to process our complaints. Sometimes due to a bug or some error the site may not function as expected. I have not encountered these problems with Freecharge. Freecharge Coupons can be delivered to your address and transactions are mostly secure, bug-free. So what exactly am I suggesting is what is going on in your mind.
Well, it depends on one's interest. I do know there can be ups and down in every app we use. If you ask me, I would say go for Freecharge. But it totally depends on the situation and the options. I once got Rs100 cash back for Rs200 recharge on PayTM. Some other day I got Rs50 cashback for Rs50 recharge on Freecharge. Now this seems interesting.
There are even websites that vote for the best app. Mostly the winner seems to be PayTM. There are month-end deals in PayTM and also once I came across where they gave 50% cash back offers for each product purchased. Woo! Enough said try both these apps and share your experience with us. Freecharge is a self-built app with lots of improvement and discounts (this is what we want). You can decide the best app that satisfy your need.