Growing trend in technology has completely changed the way we live, and how we have perceived things. Needs which were termed to be complex once, are in the reach of the finger touch now. For all the smart phone user apps play a vital role inserving us every day, helping us grow and entertaining us. Here is a list of 10 most innovative apps for 2016, in no particular order.
Money lover
Sometimes, we find it challenging to keep track of all our expenditures. And this Zoostudio developed app would be a strong force to save us. With a very simple interface, this app helps to keep track of our expenses, and also manages our money. Be it the income we get every month, the few dollars we spent on a movie last week, our generous donation to a charity, and university tuition fee we paid for our sibling, everything is tracked with this app. Analyzing all your expenses, it shows a monthly pie chart indicating your maximum and minimum expenditure. And there's still more to this app, you get to use this on any device you want (laptop, tablet, Mobile phone), and synchronize your account in all the platforms!
Google Translate
There is a reason this app is listed here. This app could translate 103 languages online and 52 languages offline. More to that, it could translate texts of 29 languages instantly by using your phone camera.Might not be the interest of many, but you won't know when you would need it, especially when you are traveling.
Brain Wars
Bored playing all the high graphic intense games which boost the temperature of your device and sucks the battery out of it? There is an alternative solution! And this makes you smarter! Interestingly, an addictive game which is a cluster of several puzzles, brain teasers, and mind games. And the fact that millions of others are online waiting to compete with you from different countries makes it more challenging! How good are you at remembering things, and when was the last time you had to solve a puzzle in 30 seconds. With several brain researchers and scientists backing the idea of brain games- It does train your brain! Why don't you help yourself spending few minutes playing it?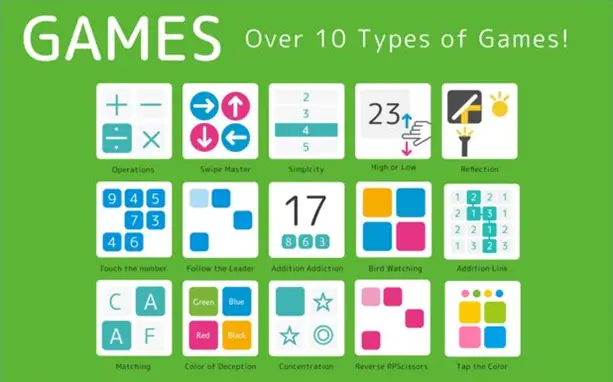 Photomath
This might not be the best app for the undergraduate or graduate students, but if you are still in school, or you need to finish your simple math work faster, this app could help you.
Just placing the app in front of a math problem (the app uses your phone camera), it solves the problem instantly and shows you the complete steps involved in solving it. Though it doesn't settle the difficult ones, let's say Laplace transform?this quickly responds to the easier equations and flashes the solution on the screen. Maybe one day the app could help you solve the complex math problems asked in your final exam! (just kidding, we don't advise the use of phones in examinations *wink*wink).
Sleep Better with Runtastic
A perfect companion to track your sleep pattern.Once you turn this on, the app tracks your sleep duration and sleep cycle. The result of this, you find your deep sleep period, light sleep period and how you had slept for the previous night. Regular use of the app, would help us to plan our sleep according to our need, and let's face it- the better you sleep is, the better your health is! For best results, charge your phone till it's more than 90%, switch to airplane mode, place the phone beside your pillow, and have a sound sleep.
Cardiograph
Talking about innovative applications here is one unique app which could serve people across the world. This app helps us to measure our heart rate by using the sensors or camera of the phone.
If you are one among those readers who has irregular heart palpitation, or even for any reason would have to check your heart beat now and then, this app does that with ease. All your measurements are saved, and could help you in comparing the results. There is an android wear version, which does the same, measuring your pulse using the heart rate sensor.
Slack
When you are in a group and got much to do, a need for proper communication arises when all your team members are there in different continents. And that's where slack comes into play, and mode of communication- instant messaging, file sharing, organizing – it's everything at once!. It's more like WhatsApp for business; you can communicate with your colleagues, share files and work more efficiently.
QuickPic Gallery
If you are wondering what is a gallery app doing on this list, then this is more than a gallery app. A small, fast, elegant app which has the capability of impressing you instantly! You can manage your pictures, edit on the go, upload on the secure CM Cloud and hide your private photos to make sure only you have the access to it.
Homestyler Interior Design
Not an app of necessity, but still an app of creativity. This app lets you design any room, using a picture of it. There are lots of customizable options, to display your dream home that you gave always envisaged. Try using this app and your friends or colleagues would be flabbergasted by your creativity.
I Cant Wake Up
Having trouble waking up? Do you hit the snooze button and end up waking an hour late? This app is for people like us, who are smart enough to hit snooze and doze off immediately. Unlike regular phone alarm, you are to be challenged with a puzzle, and until you solve the alarm doesn't turn off. The app could save you from being late for your business meeting, or make it on time for you finals exam. You also have an alternate by removing the battery, but we should let the app serve its purpose, shouldn't we ??