THE AMAZING AND FASCINATING WORLD OF BLACKBERRY OS7
Another one that comes from Research In Motion or better known as RIM is the Blackberry line that has a novel software product intended to boost its visual and functional appeal. It was officially unveiled in May 2, 2011. The mobile operating system brings to the Blackberry family of users a cocktail of exciting features. The operating system supports multitasking and is compatible with a number of input devices such as the track wheel and the track ball.
This operating system which is also referred to as the Blackberry 7 is included in the Blackberry Bold (9900/9930), Blackberry Curve (9350/9360/9370) and Blackberry Torch (9810/9850 /9860). Despite the aura of enthusiasm surrounding this new software release, there is a group of consumers who feel left out following RIM's announcement that it will not accommodate the upgrade of previous devices to Blackberry OS7. The upgrade will be reserved for new hardware only. The reason behind is to limit the upgrade to newer version rises from what is termed as surging power demands characteristic of the novel Blackberry OS7 software.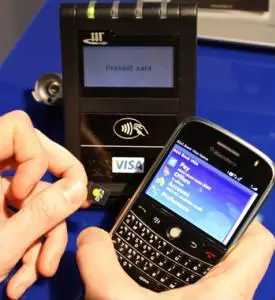 The package of features in the Blackberry OS7.
a) Enhanced browser
Listed as one of its major selling points, the browser has amazing page loading times compared to other browsers such as Mobile Safari. Compared to the previous version, the Blackberry OS7 loads pages 1.6 times faster. In addition to loading speed, panning and zooming is at amazing speeds. Augmented by the JavaScript engine which also has a JIT (Just In Time) complier gives it unparalleled ability over other browsers on iOS and Android. The Qualcomm CPU of the Bold Torch 9900 for instance runs at 1.2GHZ which is well above competition that runs at 0.2 GHZ slower.
b) Liquid Graphics interface
The visual capability of the BlackBerry OS7 is enhanced by the fluidity of the user interface. The magic behind this sophistry lies in the Qualcomm chipset which also houses the Adreno 205 GPU.  The updated CPU coupled with the GPU powers these high visual standards on these Blackberry devices. Much is also spoken of the enhanced capacity of this system to that enables 3D animation and graphic gaming.
c) Blackberry balance
Have you ever come to a point when you need a break from business life and want to focus more on the personal life? The Blackberry OS7 enables its consumers to create two distinct streams of work and personal life. This feature compartmentalizes applications meant for business and stores them separately from applications such as emails meant for personal life in all in one device.
The Blackberry Enterprise Version 5.0.3 is a security feature which enables protection of sensitive information transmission.
d) Near Field Communication (NFC) technology
The 'tap to share' feature in Blackberry OS7 known as Blackberry Tag was announced for the first time by RIM' CEO at a conference in Dubai. This feature enables users to share documents and information just by tapping their devices together, much like the infrared transmission mechanism. This seemingly enticing feature will only be available to those users who have NFC technology pre-equipped phones.
e) Voice Enabled Universal search
The voice activated universal search feature enables one to easily locate either a song on YouTube or even an email contact. To those who like navigation, this feature helps conduct a map search an area by use of third party applications as long as one provides a phrase. This feature has added flavor to the Blackberry team of devices.
RIM has definitely targeted to use this mobile phone system to penetrate the tablet market that is very competitive and innovative too.