Network Attached Storage (NAS) is computer data storage server that we eventually connect to the computer network. It serves data with the help of software, hardware, and configuration. It also helps in sharing data from one computer to other. There are a variety of NAS systems in the market today, and it is not easy for people to select the best storage system. Given below is a list of top ten network attached storage system.
1) Q nap TS-251
This is a powerful system that provides high storage capacity for home as well as business purposes. It enables data backup, and it is ideal for building personal cloud data. Its fault-tolerant feature makes it the first choice of most of the people around the world.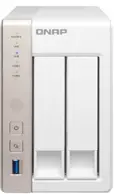 2) Netgear Ready NAS 202
It is an advanced storage system that protects your data from anywhere around the world. It is less costly, more efficient, and is easy-to-use. It advanced technology along with easy functions makes it the best choice for commercial purposes.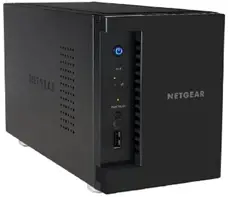 3) Western Digital My Cloud DL4100
It is an array of storage solutions if you need easy and simple storage system for business purposes. It has maximum disk storage of 24TB and has many advanced features that help you to store data in a centralized storage place.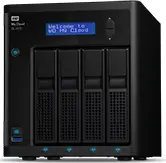 4) Western Digital My Cloud Mirror
It is a cloud storage system that keeps your data safe and secure. It works on two hard drives and requires no monthly fees. It is the easiest network storage system and provides extra data protection.
5) Q Nap TVS-463
It is a powerful and reliable NAS System that features an easy-to-use operating system. It is scalable and has a great scope of development in the future with its additional features and advanced specifications.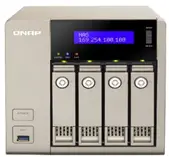 6) Terastation 5200dn
This system is highly available and offers high performance. It is reliable software which is easy to setup and has a single hard drive of 2TB capacity. It helps you to back up your business by storing the necessary data and documents.
7) My Cloud Mirror Gen 2
It is a slightly less-expensive storage system that keeps your entire data content safe in a 4TB hard drive. It is a perfect combination of performance and features along with the specifications that make it easier to use it.
8) Asustor AS-602T
It is the leading system in the NAS market that provides optimal data protection for the business owners. It is an excellent system, though, it's a bit expensive.
9) My Cloud EX-4
This software provides you access to all the documents from anywhere around the world and keeps them safe. It is suitable for small offices as it offers good data recovery options and remote access to files and folders.
10) Synology Disk Station DS1515+
It is suitable system specially designed for intensive tasks. It has quad core processor and hardware encryption engine that makes it the prime choice of most people from around the world.