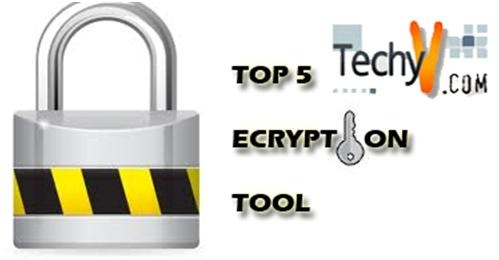 Top 5 Encryption Tools
Encryption tool is a software program whose main function is to encrypt the data. The same tool has the ability to decrypt the data as well. Usually encryption of data is required in the situation where data is to be kept private between the sender and the receiver. Any third-party entity is prevented from getting the private data by means of encryption. There are various software tools available under the category encryption tools depending on the task they perform.
Some are used for email message encryption and decryption; some are used for file system encryption while some other tool may be used for encrypting or decrypting the communication between computer systems.  In this article, we are going to review five best encryption tools which are available to users to secure the data.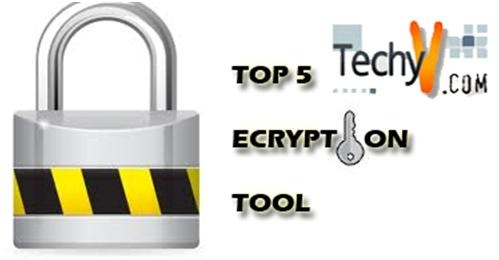 PGP : PGP stands for Pretty Good Privacy. It is data encrypting and decrypting program that offers cryptographic privacy. PGP is commonly used for signing and encrypting the email messages to maximize the security of email messages communication. The receiver of the email messages also has to use PGP encryption tool to decrypt the email message.  PGP encryption tool is based on OpenPGP standard. PGP encryption tool supports integrity checking and authentication of messages.
GnuPG : GnuPG (GNU Privacy Guard) is a free and complete implementation of OpenPGP standard. GnuPG software allows you to sign and encrypt your data. GnuPG is a free software. The GnuPG is extensively used as an encryption tool on Linux. Gpg4Win is the windows version of this free encryption tool. GnuPG also supports integrity checking and authentication of messages. The main advantage of GnuPG is that, its source code is also freely available.
Silver Key: If one needs to send sensitive file over the Internet, the files must be encrypted. But the person receiving the encrypted files might not have decrypting software. That's how Silver Key is different from all other encrypting tools. As the files is encrypted, using the Silver Key are self extracting. The person on the receiving end doesn't need to install decrypting software on his computer. All he needs to do is to decrypt the file, run the encrypted file and enter the password. Silver Key software is quite simple to use, just select the file or folder to be encrypted, right click on it and from the popup menu choose create parcel. Encryption standard used by silver key is quite advanced. Free version of Silver Key is called Iron Key and it is available for personal use.To download and install Silver Key for encryption and decryption of data, please watch the video below:
TrueCrypt: TrueCrypt is an open source disc encryption freeware for WindowsXP/Vista/7, Linux and Mac OS X.  It works by creating virtually encrypted disk inside a file which is mounted and used like a real disk. It can encrypt entire storage device like USB pen drive or a hard disk. It may also be used to encrypt just the partition on the hard disk. The encryption provided by TrueCrypt is real time, automatic and transparent.
7-Zip: 7-Zip is another open source program. But compared to TrueCrypt and GnuPG, this is lightweight as it offers an easy ZIP-container based encryption. If you don't want to encrypt various files or manage the whole encrypted volume but you want to ensure that your documents and files are locked up securely, there is no need to worry as 7-Zip features a strong AES-256 encryption to lock up your files. You just make a compressed archive, put your files into it and set your password on.