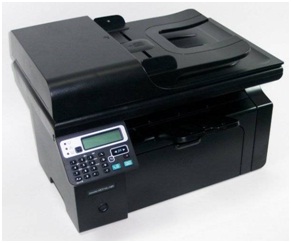 Top 13 best Printers that Support Airprint Technology
If you have an iDevice you have to move with technology as it advances. You have to be aware of the current technology and make sure the device you are using is miles ahead as far as technology is concerned. The AirPrint feature in Apple devices is proved this fact well. This feature is very advanced that not every printer is able to support it. Printer manufacturers have a challenge of manufacturing printers that support AirPrint technology. Here are the top 13 printers that have made it in supporting this technology:
1. HP LaserJet P1102W Wireless Printer – A compact chic looking printer suitable for both home and office use since it has all modern features with Wi-Fi connectivity. The best thing about P1102W is that it supports AirPrint technology, however it prints in black and white, and its page capacity is less.
2. HP Pro CP1025nw LaserJet Color Printer – A color printer that prints at a very swift speed and is powered with features. It has great options for connectivity purposes except that it lacks USB connection. HP Pro CP1025nw color printer is good for both home and business purposes.
3. HP Photosmart AiO – An all-in-one printer that automatically shows the ePrinting icon immediately after installation into computer. To use the icon you only need to register at HP ePrintCenter, after which you can start printing. It supports fifteen file formats so you do not have to change the format of your document. Photosmart AiO supports 125 sheets of paper in its tray and has several connectivity options.
4. HP Photosmart Plus-AiO – This is an advanced model of Photosmart AiO. It allows you to scan and photocopy documents in addition to printing. It has a paper holding capacity of 125 papers. It has other connectivity options apart from USB.
5. HP Pro M1216nfh MFP LaserJet Printer – A large printer that has enhanced features like integrated Ethernet connectivity. It is an all-in one printer in that it can fax, scan and copy in addition to printing. With HP Pro M1216nfh MFP LaserJet Printer you lack nothing.
6. HP Pro M1212nf MFP LaserJet Printer – Another HP chic printer integrated with the latest technology. The best thing about it is that it's very simple to install and you can do it yourself. It is a monochrome printer that supports AirPrint technology.
7. HP LaserJet M1217nfw MFP Printer – An affordable printer suitable for both personal and office use. It is a compact size printer powered with features and loads of options for connectivity purposes. You will always like its print quality.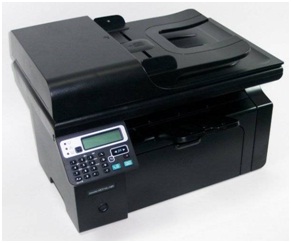 8. Canon Pixma MG8250 Printer – A top choice quality printer that prints excellent quality documents. There are ink replacements for MG8250 printer in many sites. Its cartridge lasts for long and replacements are not expensive.
9. HP Photosmart eStation – A 7-inch touch screen that can function as a printer's controller and also working as an e-reader and a tablet device. From the Wi-Fi enabled controller you can make an order of Noke e-books and read them through the screen.
10. HP Photosmart Premium e-all-in-one Printer – A wonderful gorgeous 4.3-inch touch screen, which displays HP web app. Photosmart Premium is a multifunction printer which faxes, scans and photocopies in addition to printing. It is suitable for home use.
11. HP PhotoSmart e-All-in-One D110a – The first printer from HP to incorporate ePrint technology. It prints using the AirPrint technology by selecting the send to option from your iDevice. Its printout quality is excellent.
12. Brother HL-2270DW Laser Printer – A compact Laser printer that supports wireless network connectivity as well as duplex printing. It can print up to 27 ppm with an adjustable 250-sheets tray. It has 32 MB memory standard and both inbuilt Ethernet and Wireless interfaces.
13. Epson EP-800 All-in-One Printer – A printer designed for the excellent work in that it prints superb photos as well as sharp text via duplex capability. Apart from printing, it also acts like a scanner, faxing machine and a photocopier.