The global crypto market capitalization topped $3 trillion in 2021 (roughly Rs. 2.1 crores), the highest it has ever been so far (in October 2021), making it a crucial year for cryptocurrency. But what is next in 2022?
Meanwhile, public interest in crypto has surged, making it a hot topic not only among investors but also in popular culture, thanks to everyone from long-time investors like Elon Musk.
While most of the world tries to produce new ways to invest in blockchain and crypto, Web 3.0 is poised to become the foundation of something far greater than the IT industry could have imagined. It's a new internet technology to establish a decentralized virtual world. Users can intelligently communicate and collaborate via this network without bothering about central and data-specific repositories. It also aims for transparency, with users having unlimited access to resources, material, and agreements. These tokens are decentralized projects that will automate transactions over the internet using smart contracts.
So, here is a rundown of the Top 10 Web 3.0 cryptocurrencies to invest in 2022:
1. Helium (HNT)
Helium was established in 2013 to create – the people network, the first peer-to-peer LoRaWAN wireless IoT network. They can duplicate themselves without relying on satellite locating hardware or expensive cellular plans.
Currently, blockchain is only present in the United States and portions of Western Europe. Asia has enormous growth potential, as hotspots have only recently emerged in China. Other possible options include India, Southeast Asia, and Australia, with no representations.

2. Basic Attention Token (BAT)
BAT was established to make decentralized finance and crypto accessible to the general public. BAT is the Brave web browser's native coin, built on the Ethereum network (ETH).
Basic Attention Token is presently trading at $1.33667898178101, close to its five-day high. The token is 1.25% off its five-day high and is 18.49% higher than its five-day low of $1.11.
The price of a BAT coin is sitting securely between support and resistance. Have some room to run before hitting resistance, with support at $1.28 and resistance at $1.36.
Basic Attention Token (BAT) has recently been trading in a low volume environment., which signifies that today's volume is lower than the average for the previous seven days (as of January 5, 2022).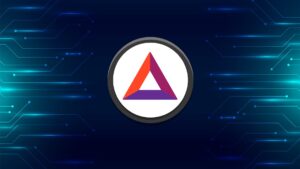 3. BitTorrent (BTT)
The BTT token is a TRC-10 standard token designed on the TRON blockchain that provides better download rates on any BitTorrent server. The torrent software has a wallet and shows the BTT token balance with the latest download or upgrade. Once a torrent file has finished downloading, users can instantly earn BTT tokens by seeding it.
The overall quantity of BTT is limited to 990 billion, all in circulation. As of this writing, the BitTorrent token was trading at $0.003284, up 28% in the last 24 hours.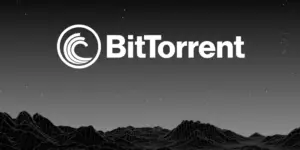 4. Filecoin (FIL)
Filecoin is a cryptocurrency that was introduced in 2017 to provide decentralized storage. Because humans demand secure storage for their most changeable data, the team began work on a platform that would provide individuals complete control over their safe storage.
Like previous tokens, Filecoin is a decentralized network that allows users to store their most variable data. It implies that no third parties have access to the information. Unlike cloud storage, the storage assures to be safe and secure. It is what draws consumers and investors to the project.
The price of Filecoin contemplates rising soon. Support is near $36.27, while resistance is approaching $37.34. It gives Filecoin some breathing room before encountering selling forces.

5. Chainlink (LINK)
Chainlink is a network created by Oracle that connects off-chain data to several blockchains. Chainlink allows for a wide range of applications. Technically a Layer 2 technology that aids in the scaling of the existing Ethereum network.
LINK is now trading at $25 and has a market capitalization of $11.7 billion as of this writing. During the latest crypto market correction, Chainlink took a beating, with the LINK price plummeting below $20. It is, nevertheless, regaining its strength! More crucially, LINK is poised to make a significant move against Bitcoin, the largest cryptocurrency (BTC).
Staking will be introduced to their platform this year, in 2022. So the Chainlink protocol will see a lot of exciting improvements this year, making it the leading cryptocurrency contender for a significant surge.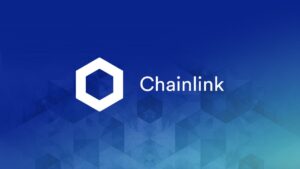 6. Theta (THETA)
Because of the high demand for video streaming, sites such as Youtube have experienced tremendous growth in a short period. And because of its decentralized video streaming, Theta is one of the most popular cryptocurrencies. On a peer-to-peer basis (P2P), this platform decentralizes video streaming by allowing users to share bandwidth and processing resources.
The team has also unveiled an outstanding vision until 2022, which intends to improve the platform's usability and efficiency. As a result, this is a fantastic investment due to its enormous potential to break out in 2022.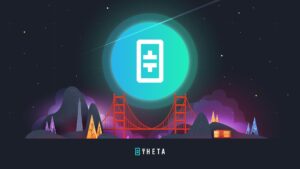 7. The Graph (GRT)
GRT is the domestic coin of The Graph, an ERC-20-based indexing mechanism for organizing blockchains on the Ethereum network. Participants in The Graph ecosystem use GRT to assign resources required for the network indexing and curation services, ensuring the integrity of requested data.
A user is impotent to query and read data stored on blockchains due to a lack of functionality. Therefore to address this issue, the Graph indexes blockchain data and makes it available to consumers via the GraphQL API. The Graph can use the GraphQL API to publish their open APIs (subgraphs) for more efficient blockchain queries because The Graph is an open-source initiative.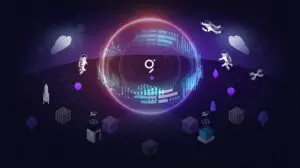 8. Arweave (AR)
For the first time, Arweave is a new sort of storage that backs data with long-term and eternal endowments, letting users and developers genuinely retain data forever.
Arweave allows us to recall and store valuable information, apps, and history indefinitely as a jointly owned hard drive that never forgets. It prevents others from rewriting history by conserving it in advance.
Despite its recent lousy performance, Arweave is up 450% from its July lows, implying that the coin was either incredibly undervalued or excessively costly at the time.

9. Flux (FLUX)
This cryptocurrency, initially recognized as Zelcash, was renamed Flux in 2021.
Flux has a supply ceiling of 440 million coins and a circulating supply of 221.55 million coins, according to cryptocurrency market tracker CoinMarketCap. The market capitalization of Flux is $306.5 million.
Flux is a utility token designed to make the Flux ecosystem, a collection of decentralized computing services and blockchain-as-a-service solutions for cloud infrastructures – run more smoothly.

10. Polkadot (DOT)
Its native coin is DOT, established in 2016 as a blockchain interoperability standard. DOT is a sharded blockchain, which means it joins several distinct chains into a single network, allowing them to conduct transactions in parallel and share data without compromising security.
Polkadot is a sharded multichain network, which means it can execute a range of transactions in parallel on many chains (parachains).