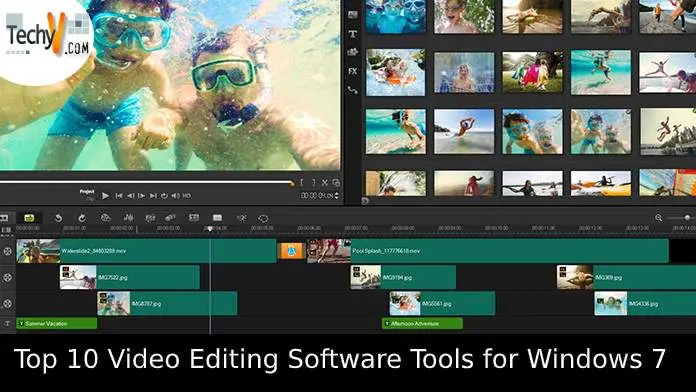 Video Editing Software enables users to create high definition and high-quality videos. Individuals can create, edit, split, merge the videos. The video editing software tools comprise of various in-built functions that make users create more interesting and attractive videos. Additionally, users can merge photos into a single video or short movie, can write captions or titles on the videos, apply the effects & filters to videos, etc. Some of the tools are also used in making films. Let's see the top 10 video editing software tools that are compatible with Microsoft Windows 7.
Adobe Photoshop CC:
Adobe Photoshop CC is the most powerful video editing application that can be installed on Windows 7. It also includes the features of image editing. The features of Adobe Photoshop CC include complex 3D illustrations, editing videos with several options, narrating videos to timeline, adjust the color level, masks, alpha channels, and many other filters, motion videos, web graphics, photography, painting, a library of templates, photo collage layout, etc. This tool provides a trial version. But, advanced features access requires a subscription plan.
Sony Vegas Pro:
Sony Vegas Movie Studio is the best software tool for beginners. This application has the most powerful toolset, which created high-resolution videos. Other features include editing videos, motion tracking, video stabilization, screen capture, Bezier masking for videos, clean & clear workflows, Black Bar fill the filter, video creator guide for beginners, storyboard editing, Hover scrub, find gaps between videos, multi-cam editing, add a missing stream, color grading, etc. This software also supports the resolution of up to 4K. There are three packages of this tool, Classic, Platinum, and Suite.
Easy Video Maker:
Another one of the top video editing software tools is Easy Video Maker that is compatible with Windows 7. This software tool offers features like editing, creating, making pro-quality videos. This software is very easy to use and has a friendly interface. Additionally, it enables users to create 2D & 3D videos, video optimization into various formats like AVI, MP4, MPEG, WMV, MOV, ASF, sharing the videos to YouTube, Facebook, etc. Easy Video Maker application is mobile friendly. It is also compatible with iPhone, iPad, etc. It also offers a timeline for the users to share the videos. It consists of a huge set of transition effects, icons, titles, lyrics, texts, drag and drop options, etc.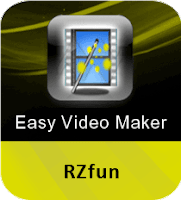 SWF Player:
The SWP Player video editing software tool enables users to watch flash videos without any internet connection. This software includes features like editing, creating high-quality videos, a huge set of effects, themes, transitions, trim videos, drag and drop options, color grading, voice-over, audios, etc. Additionally, it provides an interface that offers an easy way to create high definition videos. This software is available freely on Windows 7.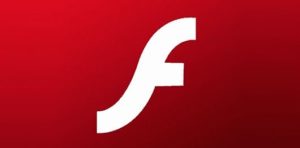 Lightworks:
Lightworks video editing software is based on cloud technology. The outstanding use of this software has been made in Hollywood movies like The Wolf of Wall Street, LA Confidential, Pulp Fiction, etc. The best part of the Lightworks tool is it uses Blackmagic Fusion, which creates virtual effects in the video. Other features include drag and drop interface, content management, video routing, rendering effects, blend modes, chromakeys, plug-ins, Multicam sources, configurable multiple monitors, shortcuts, exporting, etc. This software offers a free trial period. Later, a subscription plan of $24.99 per month is required to access the advanced features.
Movavi Video Editor:
Movavi Video Editor is the best video editing software for macOS. It has advanced features incorporated in it. It is easy to use and includes features of audio, recording audio, webcam, fast process, smart video production, a huge set of filters, transition effects, sharing media or videos to others, built-in music, etc. There is a Movavi effect store that can be accessed to use a large number of titles, transitions, animated stickers, designs, and slides. It also adds an effective background to your video. But, to access all these features, users need to pay an amount of Rs. 5199.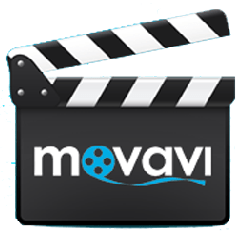 AVS Video Editor:
AVS Video Editor is one of the most powerful editing applications for Windows 7. The specialty of this application is it supports all the formats like AVI, VOB, MP4, DVD, WMV, 3GP, MKV, etc. The features incorporated by this tool are trimming, cutting, splitting, merging, rotating, and mixing videos. Additionally, it offers a total of 300 transitions, effects & themes, insert menus, audios, texts, comments & subtitles into the videos. Other features are creating Blu-ray videos, sharing videos to others, burning videos into CD, DVD, or Blu-ray disks, multilingual support, etc.
ArcSoft ShowBiz:
ArcSoft ShowBiz is a video editing software, specially designed for the Microsoft Windows operating systems by the ArcSoft. The features comprised by this tool are st of texts, themes, fonts, transitions & effects, sharing videos to the timeline, importing an audio track into videos, a huge set of animated text titles, save and export options, etc. The videos created can be saved and exported into AVI, DV-AVI, MPEG-1, Video CD formats. There is a free trial version. But, users have to subscribe to the monthly plan to access it full-time.
WeVideo – Video Editor and Maker:
WeVideo video editing software tool is specially designed for businesses, schools, and third-party media. This tool is a cloud-based application. The features of the WeVideo software includes motion titles, screencasting, JumpStart, cloud storage, a wide range of music library, slow motion, voice-over, customizable environment, green screen, file & media manager, text editing, storyboard, multi-track editing, etc. Additionally, it supports videos of resolution up to 720 pixels. There is a free trial version. The subscription plan for this software starts from $4.99.
AndroVid Video Editor:
AndroVid Video Editor is user-friendly and easy to use video editing software tools for Windows 7. This application is also a mobile-friendly tool. The features of this application include trimming, creating, editing, merging two or more videos, audio & video looping, video segments, transform files into GIFs, MP3, etc. Additional features include a huge set of transitions, effects, texts, fonts, themes, etc. This software offers a provision of converting the video files into MPG, MOV, WMV, AVI, and MP4 formats.

: