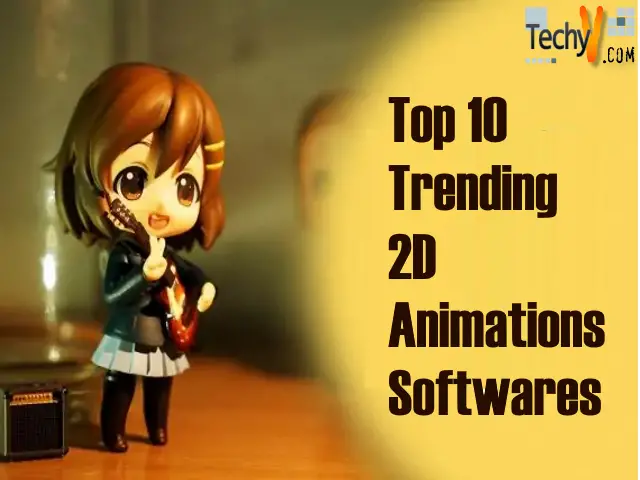 Who doesn't love Animations? It is always fun to watch animated movies. However, it is more fun to do animation, to be able to create characters out of your imagination, to be able to showcase your skills in animation. The animation industry is evolving in recent times. In this dynamic environment, animators have an added advantage over a person who doesn't know Animation. Animation can be very simple as well as can be very typical. 2D animation has roots in history as well. 2D stands for 2-Dimensional Animations. 2D animation helps you to create various things from simple explanatory videos to infographics. You can very easily create characters, backgrounds, storyboards, etc. With access to 2D tools, you can create various intriguing and interesting stories that can help you connect with your audience.
Following is the list of some great handpicked 2D software available on the web-
1. Animaker
Animaker is a 2D tool available on the net to make some interesting and simple 2D animations. It provides various animated characters, icons, properties, BGs, etc. Using Animaker, you can easily create 2D videos using unique video styles like handcraft, whiteboard, infographics, 2.5 D, and typography. It has great features like 200 sound effects to choose from, live audio recording, export full HD videos, 100 background music tracks, etc. Beginners can make videos and use that video as both animation and animated presentations.
2. Synfig
Synfig is an open-source 2D animation software available on the internet. It is compatible with all operating systems like Windows, Linux, iOS. It offers nearly 40+ layers of simple and advanced animations, thus for the beginner as well as the professionals. It can be a perfect software to start your 2D animation journey. Right now, there are versions available for this software- stable and testing. The testing version has some features which the users can experiment with. While the stable version is quite simple and has a stable release. The bone system allows for the creation of cutout animations from bitmap images.
3. Animate CC
Animate CC is a product of the Adobe Company. Adobe helps a lot of people with its great animation software. Animate CC helps you to create innovative bitmaps and vector animations for gaming, applications, the internet, etc. It can help you to export 360 VR animations, create new poses for vector images, etc. This tool able to you directly and easily create ads with Animate.
4. Opentoonz
Opentoonz is a free to use software for 2D animation. However, you can use this software only on Windows and Linux. This advantage of this software is you can easily make beautiful animated effects with plugins, without even further editing. Users even hot access to source code and can change it to add specific features to this simple animation software. Opentoonz got a ton of great features like- GTS scanning tool, the ability to change pictures styles, easily add distortion and light effects, etc.
5. Krita
Krita is a very simple and efficient 2D animation software that can help you easily customize your workflow. It offers you nearly 100 professionals brushes to help you in your animation. Above this, you can even customize these brushes 9 different brush engines. Krita helps you create seamlessly textured and patterns making by making image references on the x and y-axis. It even allows you to import texture and brushes from different artists. You can without any hassle to combine, flatten, or order layers to organize your artwork.
6. Maefloresta
Maefloresta is simple to use 2D animation software that is available on your smartphones. It is compatible with both Android and iOS. It is free to download and can even be operated by kids. This software is especially for those who want to create small videos and animations to show it to their friends, without even installing expensive animation software. Maefloresta offers solutions to both teachers and students and even has great tutorials for the same.
7. Pencil2D
Pencil2D is an easy hand-drawn animation software available on the web. In this, you will sketch, ink, paint, and go! It can be run on different operating systems like Windows, Linux, and iOS. It can be used for business purposes and you can very easily review your projects by using the flipping or the rolling technique. Pencil2D uses the Tagged Image File Format and can import picture on a new layer also. Minimalist design to let you make animation easily.
8. Stop Motion Studio
This software is a very powerful animation tool that helps you create powerful 2D animations easily. It is compatible with iPhone, iPad, and Mac. Stop Motion allows you to check-in and out points so that you can mark specific portions in your movie for playback and looping. It has dozens of sound clips and movie effects. Stop Motion Studio even has a magic eraser to remove unwanted objects in the movie and it even allows you to design title and credit screens.
9. Celaction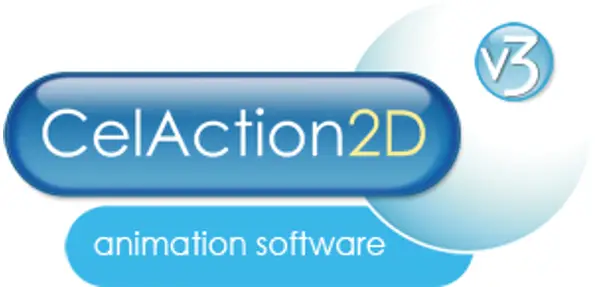 Celaction is a very professional yet simple 2D animation software that can be used to make films, commercials, TV ADs, etc. You can handle large and complex files without any hassle. It allows you to use bitmaps and vector at the same time and even let you define shortcut keys. It is a software that has more than 15 million colors to choose from. Celaction is compatible with Windows 7, Vista, Windows XP, Windows 8, and Windows 10.
10. Blender
Blender is an easy to use 2D animation software used to effectively develop animations, visual effects, games, etc. It has Python API for great customization and scripting as well as you can customize shortcuts. You can with ease create, transform, sculpt, and also import or export videos in MPEG, QuickTime, and AVI file formats. Blender has a great feature that can help you turn characters into impressive animations.