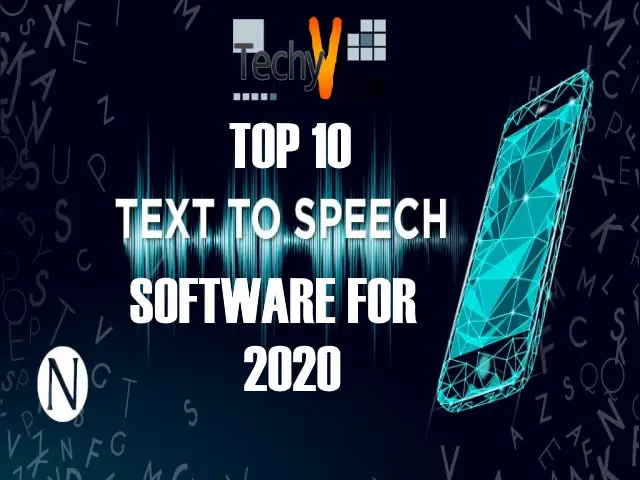 Text to speech applications is a godsend for anyone hoping to get a voice-over professional but not pay the high rates that they charge. Whether it's for the e-learning course you designed, or a cute love letter that just misses a voice to read it out, text to speech software is here to solve all those problems. In recent times, text to speech is no longer a robotic voice that just drones on monotonously; recent apps have multiple voices to choose from so rest assured quality is top-notch!
In this list, we will be counting down the top 10 best texts to speech software for 2020.
1. Ivona
Ivona is created by Amazons' group of companies and is definitely our top pick when it comes to text to speech software. Ivona has 47 different voices to choose from, including 24 languages. Ivona has paired up with Readspeaker to optimize its performance on multiple platforms/devices. Ivona starts at $29.95 for the base version and price increases depending on the number of languages chosen.
2. NaturalReader
NaturalReader is a great text to speech software that also offers the option to change the speed of speech in your voice overs. It uses OCR technology to read scanned documents and images, to give you accurate and professional sounding voice overs. It has a personal and commercial version, depending on your needs. Prices start at $69.50 and go up to $199.50 and offer multiple languages and voices to choose from.
3. Zabaware Text To Speech Reader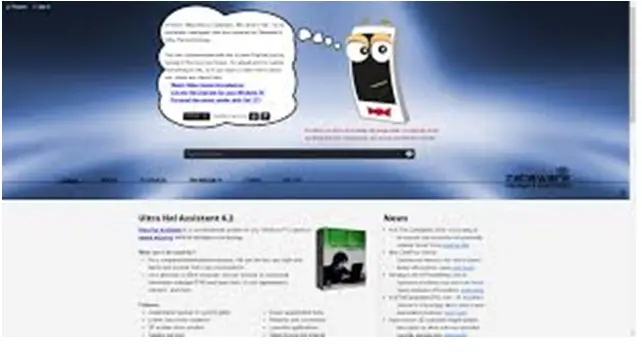 Zabaware text to speech reader uses a voice synthesizer to read documents and images out loud. There are 11 voices to choose from, with numerous languages and voices for your every need. This helps people with reading disabilities. Text can be converted to audio and saved as an mp3 on your phones, so you can listen to things on the go. Prices for this application start at $24.95 and are completely worth the money!
4. iSpeech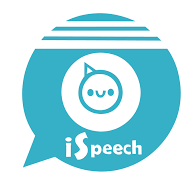 iSpeech is a text to software that can render your desired audio to multiple formats (.mp3, .wav, etc). It is available to both android and apple devices. iSpeech offers many free trials for its various modes so you know in advance what exactly you're paying for! iSpeech is available on multiple platforms, and for 500$ you can create up to 10,000 words of audio.
5. Acapela Group Virtual Speaker

This software is one of the best to choose from, with over 70 voices and 30 language options to pick from. You can modify speech or language as you are listening to it, so rest assured it will satisfy your every need. The best part is, it's free! Yes, that's right, completely free.
6. AudioBookMaker
Another free option in our list is the AudioBookMaker. It comes with three languages to choose from English, Chinese, and Russian. You can modify the settings like speed and volume of the voiceover. This software is great for people with reading and sight difficulties and makes documents more accessible to them.
7. TextSpeech Pro
TextSpeech Pro allows the user to download audio converted from many document formats such as HTML, MS word, etc. The paid version is $19.99 and increases as you increase the number of voices you want. It allows you to modify the quality of the voice, speed of the recording, etc. It also has integration features so you can make it read a document of a website you're browsing or even an email you don't have the time to read on the go.
8. TextAloud 3

TextAloud was developed by a company called Nextup. Its user interface is friendly and intuitive and allows the user to choose from over 29 languages. They have paired up with AT&T technologies, to give you multiple choices of accent and language to pick from. It comes with a free trial version that you can review and see if you want to purchase the full product.
9. Voice Reader 15

VoiceReader 15 is a straight-up application designed for functionality. It offers multiple accents and voices to choose from, as well as various languages and qualities of voice so that the user can make the voice sound exactly like they want it to. Premium Members also get the option to translate documents and voice them in the desired languages. Premium memberships start at $49 and go up as you add features you want to purchase and use.
10. Read The Words
Read the words is an online text to speech software that offers 3 language options and an intuitive UI that is user friendly and easy to grasp, even for people who aren't very tech-savvy. It offers voices in 15 languages and starts at $10 per month for users to decide whether they want to extend their membership.