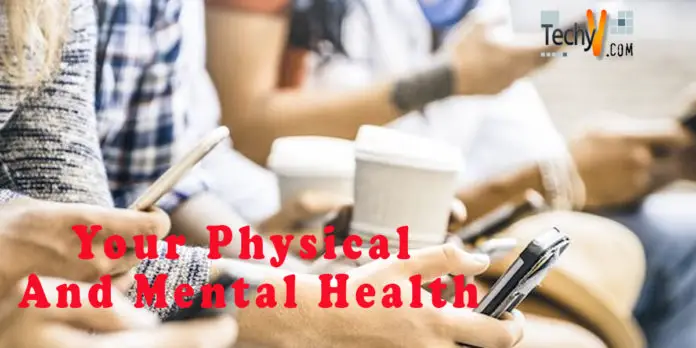 Mental and physical healths are both equally important. With the help of a few devices, have an eye on your health and track the stressful parts of your life to turn it healthy. The following are the top 10 technologies useful for your physical and mental health;
1. REVEAL:
Reveal is a wearable device specially designed for autism-affected individuals. Reveal measures and tracks the anxiety of a person. While combining advance algorithms, it works through sensors and shows signals about the problem. The device follows a user's body temperature, heart rate, and sweat levels. The users can even get notifications via smartphone if something abnormal happens to the affected person.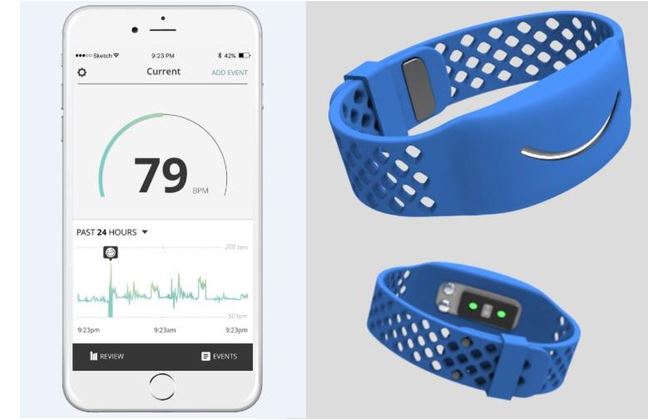 2. PORTABLE GLUTEN DETECTOR:
Nima is the world's first Gluten detector. The compact Nima detects the amount of Gluten present in food within minutes. Put a small amount of food in the Gluten Detector's Capsule, and within three seconds, it will give the results. The small device fits into your purse or pocket and shows the result through a connected app.
3. ELF EMMIT:
Elf Emmit combines modern technology with ancient tradition to improve your sleep, focus, and meditation. Emmit is a wearable assistant for your mind and body. A wearable metronome will adjust your mood and alert how you have to react. In the daytime, it gives relaxation to your mind, and during nights, it will put your brain to sleep naturally.
4. GLO TEETH WHITENER:
Glow Teeth Whitener is an innovative formulation of hydrogen-peroxide cleaner for fast and effective teeth whitening. Put some gel in the brush tip and a thin layer in the upper and lower teeth. Press the Glo button, and the LED lights in the device will light up with a blue color. Place the mouthpiece onto the upper side of your teeth and bite down. This high-tech teeth whitening tech is the winner of the 'Thomas Edison Award' for its design.
5. LEAF URBAN:
Leaf Urban is a bracelet for your fitness tracker and is an emotion control wearable device. Leaf detects throughout-the-day activities and your sleep patterns at night. The gadget will tell where and when you are highly stressful. It suggests the type of meditation and exercise to calm you down and helps in retaining your focus. For women users, it tracks fertility and periods.
6. WIRELESS BLOOD PRESSURE MONITOR:
Automatic and accurate Wireless Blood Pressure Monitor is by Nokia. The BP monitor will track your blood pressure and heart rate. The easy-to-use wireless device shows the result from its color-coding feedback. It synchronizes with your smartphone.
7. PRANA PASSIVE TRACKING SYSTEM:
Prana is a tracking system for breathing and posture. Prana trains breathing and gives health benefits to your mind and body. The new wearable Prana clips on your waistband give suggestions on improving posture and quality of inhalation. If breathing becomes irregular, it provides notification on your smartphones.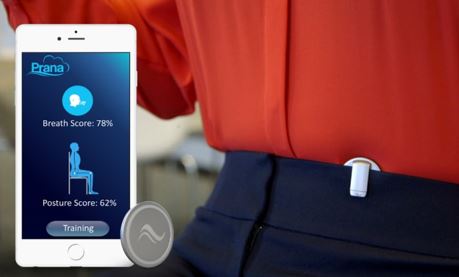 8. BIO SCARF:
Bio Scarf is a new high-tech alternative for the allergy and air pollution masks. As the Bio Scarf filters almost 99.75 of polluted air, it protects your family from pneumonia, flu, and TB. The filter of Bio Scarf is reusable and ideal for hand wash.
9. FEEL WRIST BAND:
Feel is an emotional sensor that monitors a variety of physiological signals. Feel combines with Emotion Sensors and Cognitive Behavioral Therapy. The wearable device is flexible for any wrist, is water-proof, Bluetooth Enabled, and has a USB port. It comes in white, black, red, and light-blue colors. It also has personalized coaching options for helping you control your emotions. The bio-signals measure blood volume pulse, electrodermal activity, and skin temperature.
10. MUSE:
Muse is a wearable brain-sensing headband and is more like an electroencephalogram. Muse acts as an assistant, and while meditating, the device makes your mind calm and active. After completing each meditation cycle, you can review the data from Muse.