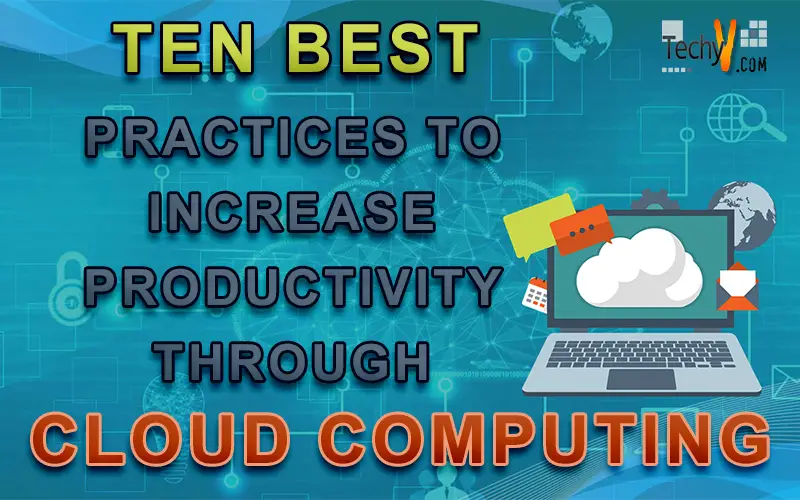 Cloud computing is a sustainable option to increase the productivity and efficiency of any business. It helps you access your IT resources and technological services over the internet via a cloud provider.
According to a survey, 80% of the people who use cloud computing have saved money with increased production and improved safety. The primary reason is the reduction in hardware costs and maintenance costs. If you are running a business or an organization, it is essential to use an effective method of computing to keep your business profitable.
The ten best ways to increase business productivity through the cloud are:
1. Efficient Remote Working
Employees in the organization can access their data and applications from any location using a remote server. With a stable internet connection, most cloud services are today accessed through smartphones anywhere and anytime.
Remote access prevents any possibility of a cyber threat and keeps your network safe. You can seamlessly work on different projects from different locations with better engagement and results.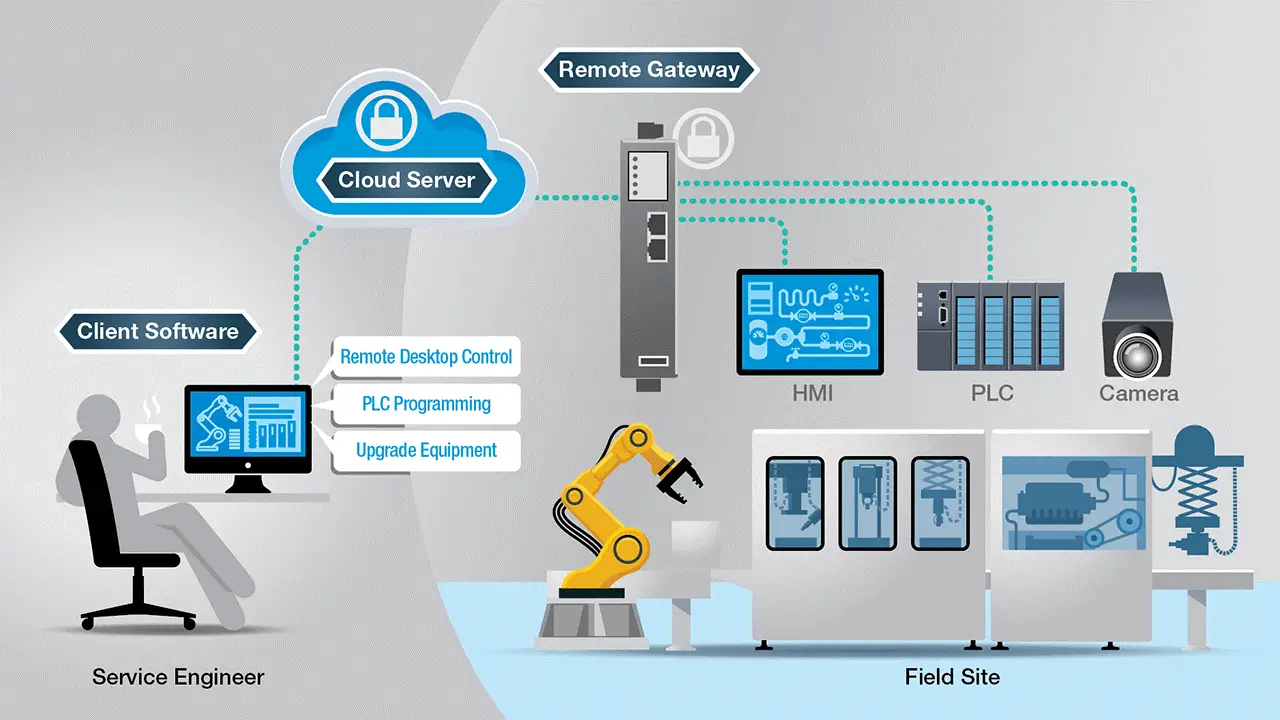 2. Higher Employee Collaboration
The need for efficient collaboration is vital for any business. Cloud collaboration helps the employees work together and help them access office files and documents and edit them in real-time.
A survey revealed that 64% of employees found cloud-collaboration tools better in executing their tasks faster. Cloud gives you better connectivity resulting in good team collaboration and improved performance, boosting the business.
3. Access to Best Technologies
Cloud helps businesses to operate efficiently and effectively by giving access to the best technologies. These technologies are affordable and reliable in offering numerous advantages to the users.
Smaller businesses found it tedious to invest in the new technologies as soon as they came into the market. Previously large organizations accessed these technologies, but now, with cloud computing, smaller organizations can utilize them and pose tough competition.
4. Lower Costs
Purchasing hardware and maintaining them is expensive. It regularly requires an update to ensure smooth operation. In contrast, cloud tools help in cutting down these costs.
Cloud offers different payment models to reduce the infrastructure and operational costs to run an affordable business. The ease of setting up a cloud infrastructure makes it more business-friendly.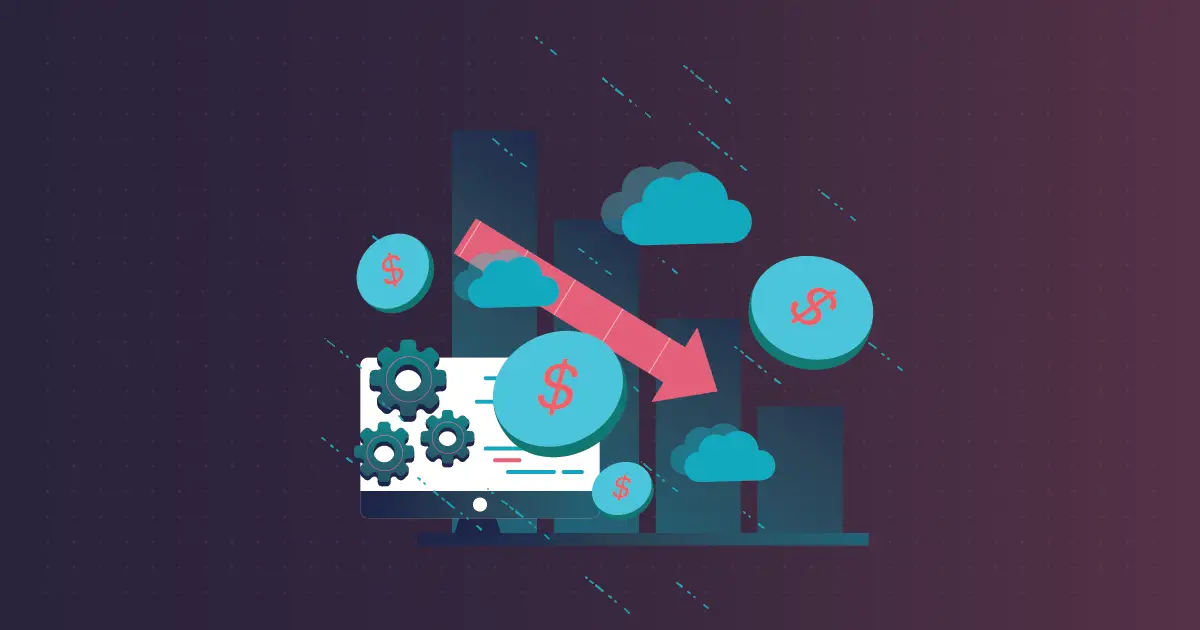 5. Better Security
When you store data on a hardware device, there are chances of theft and information leaks. So, there is a threat of losing data if there is a hardware error. Cloud computing helps store data in the cloud. In case of data breaches, you
can retrieve the data without investing much money. There is data safeguarding, and the business can run smoothly and efficiently.
6. Good Flexibility
With the evolving technology, the business market keeps changing. It is essential to adapt to these technologies when necessary.
With the cloud, you can adopt and deploy the services according to the need. Should the demands increase or decrease, cloud computing can be increased or decreased to match the demands. It gives more efficiency and flexibility in monitoring the workloads.

7. Integration with Systems
Cloud computing is an excellent solution for integrating with other software applications. Hence, employees can switch between tools without the necessity to manually move data and information between them. It saves a lot of time and reduces human errors.
Organizations that use cloud integration give them better access and visibility of their data and improved functional connectivity. Also, it supports mobile applications and offers easy deployment.
8. Upgrades on Time
Cloud computing gives access to timely software updates. An older version of the software requires more attention and will slow down your system performance.
The cloud service providers take care of these updates. Timely upgrades give you more ROI quantitatively and qualitatively. Thus, you can save the time and money invested in maintaining the servers and software.
9. Good Scalability
Scalability helps increase productivity through the efficient use of resources. New projects are coming in along with a lot of fluctuations and developments. As the company keeps growing, it is crucial to scale up the services using a cloud platform.
According to the need for resources, the cloud will help you scale up or down the services to avoid workflow disruption without affecting the performance.
10. Reduction in Carbon Footprints
Data centers contribute a significant amount to carbon emissions. According to statistics, 17% of carbon footprints are because by data centers.
When an organization uses cloud computing to scale up or down the capacity, there are changes in the server, utilizing some energy. It reduces the chance of leaving carbon footprints and energy consumption.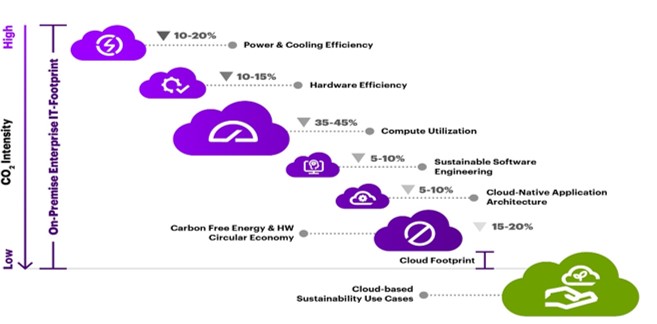 Conclusion
Any business cannot afford to run without the cloud. One constant challenge in IT is data crashes on hard drives. Incorporating good practices through the cloud helps prevent such issues.
Combining the above points helps to turn any business towards success.