There are so many ways of getting into the technological area and one among them is the option of outsourcing your products. Usually, the non-technical side of people chooses the scope of outsourcing product development job. Still, there are many successful individuals behind this outsourcing and hence we are going to browse for the top ten among them:
1. DEEPINDER GOYAL:

Deepinder Goyal is the founder of the current trending food ordering app Zomato. Deepinder states that it is not essential for having a lot of people working for you. A single skillful player can take your values to higher levels.
2. JAMES BESHARA:

James Beshara is the co-founder of Tilt. When answering for an interview, he tells everyone that a successful outsourcing company should focus on customer orientation and should continuously strive for their satisfaction and growth.
3. JAMIE WONG:

Jamie Wong is the CEO and founder of the most popular travel experience platform Vayable. She states about outsourcing a product as the most valuable asset is the relationships and companies should move on fast and stay on the learning process daily.
4. ELLIE CACHETTE:

Ellie is a mobile app developer and also a technical product manager at the Golkonda.com. She states that the most important and the valuable assets of a company are the relationships in it. She also says market shifts and other changes are common and a brand should be a learning process.
5. LIAM MARTIN: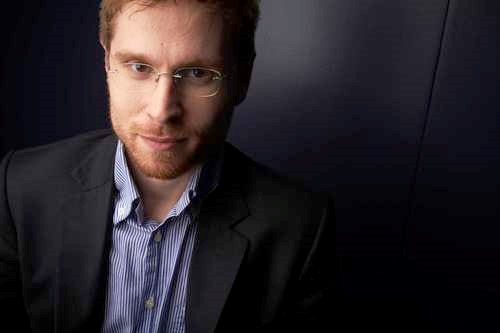 Liam Martin is the co-founder of Staff.com. Liam focuses upon never considering outsourcing to be done as it is the main component of the work. He quickly says 10% is building and 90% is in the process of fixing.
6. MICHEAL SCHNEIDER:

Michael is the CEO and Founder of Service. Michael just states that a product development company adapting at is present will be a key for their long run.
7. GREG HONG:

Greg is the CEO and Founder of Reserve. He says that people should be given technology and designs about what they like and also focuses on the need to grow and learn as a team in the least, fastest pace.
8. ANDREA BARRETT:

Andrea is the co-founder and the VP at Urban Sitter. She tells that an outsourcing company should primarily focus upon three things- design, interactions, and the requirement of the product.
9. DANIEL PAVLYUCHKOV:

Daniel Pavlyuchkov is the Founder and CEO at Mailburn. In quoting a few words of Daniel, he states that having a strong and team-oriented view of the product will get success. He also talks about the importance of in-house competencies.
10. BRAM KANSTIEN:

Bram is the co-founder of "We Are Off The Record." He simply states that if one can foresee the developmental patterns and changes, then your first product can successfully give you a pay-off.