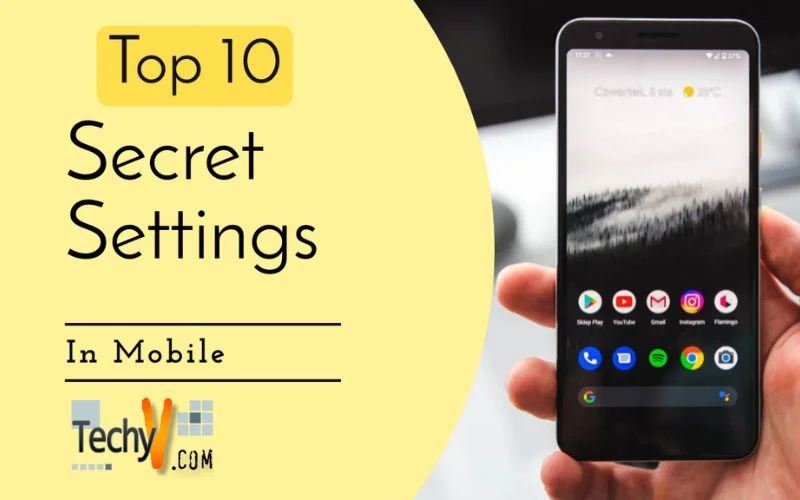 Your smartphone is like a magical box filled with incredible secrets! While you may know the basics of using it, did you know that there are hidden settings that can unlock even more amazing features? In this article, we'll explore the top 10 secret settings. Let's dive into the world of hidden smartphone wonders.
1. Developer Option
Developer Option is like a secret laboratory where you can do cool things with your phone. You can make your phone faster, change how things look, and even control it with a computer. You should only go there if you know what you're doing. To access Developer Options on your mobile device, go to Settings > About phone > Software information > Build number. Tap the Build number multiple times until Developer Options are unlocked.
2. USB Debugging
It's like a secret code that unlocks the magic. When you enable USB Debugging, you can do exciting things like installing apps from your computer or fixing problems. But remember, it's not a game for everyone. USB debugging allows you to control your phone from a computer and perform advanced tasks. To locate and activate USB debugging in the settings of your mobile device, follow these steps: Open the Settings app on your phone, scroll down and select "About phone" then "Software information" and then tap on the "Build number". Then go back to the main settings menu and find "Developer Options". Tap on it and scroll down to locate "USB debugging" and enable it.
3. Battery Optimization
Battery optimization helps make your phone's battery last longer by controlling how apps use power. To enable it, go to the Settings on your phone, then find the Battery section. Look for Battery optimization and tap on it. You'll see a list of apps. Choose the ones you want to optimize for better battery life. This way,  those apps will use less power and help your phone stay on for a longer time.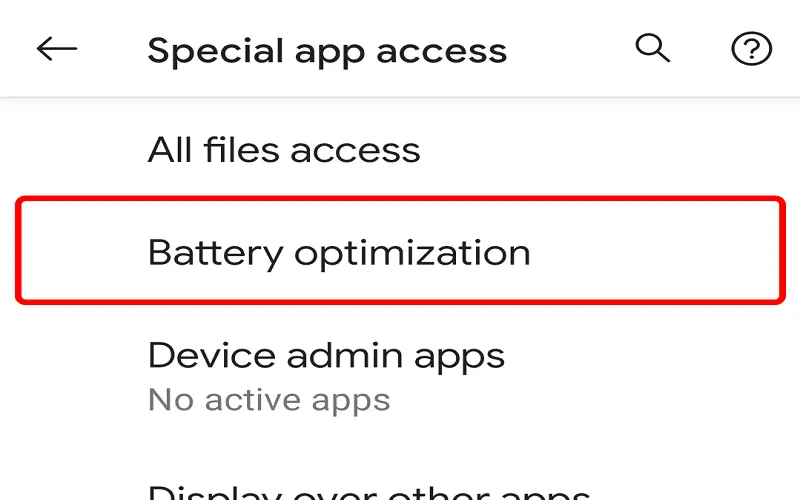 4. Notification Log
The Notification log is like a special treasure box on your phone where all your messages and alerts are kept. It's a secret diary that remembers everything for you. To find it, hold your finger on an empty space on your home screen and choose "Widgets." Look for the "Settings shortcut" widget and place it on your home screen. Now, swipe through the options until you see "Notification log" and tap on it. Now you've created a shortcut to your Notification log, where you can see all your past notifications.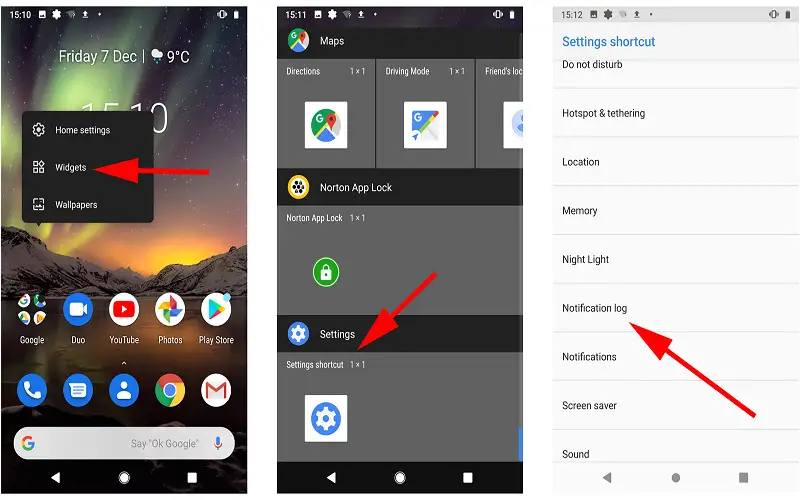 5. Split Screen (Multi-Window)
This hidden feature allows you to use two apps at the same time, side by side, on your Android device. It's like having two screens in one! You can browse the web while watching videos or chat with friends while reading emails. To activate it, tap the recent apps button, then look for the app's icon at the top and drag it to either the left or right side of the screen.
6. Guest Mode
Guest Mode is a special mode on your Android device that creates a separate user profile for someone else to use. It's like having a secret room where your guest can play games or use apps without accessing your personal stuff. To use Guest Mode, swipe down the notification shade and tap the user icon or your picture. Then, choose "Guest" or "Add guest." Your phone will switch to Guest Mode, and your guests can enjoy their own apps and games. To exit Guest Mode, tap the user icon or your picture again and choose your profile.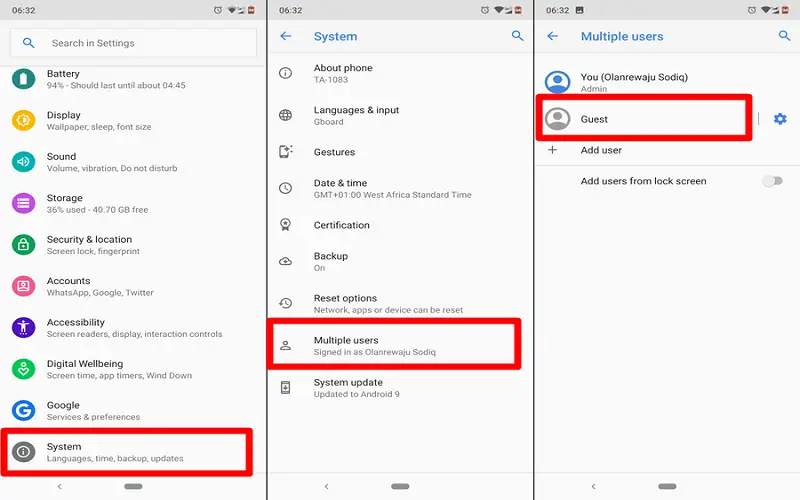 7. WiFi Direct
Wi-Fi Direct is a cool feature on Android devices that lets you connect and share stuff directly with other devices without using the internet or Wi-Fi networks. It's like having a secret path to quickly send things to your friends. To use it, go to Settings > Wi-Fi > Wi-Fi Direct and pick the device you want to connect with. Once connected, you can send files, pictures, videos, or play games together. It's an easy and safe way to share things with people nearby.
8. Do Not Disturb Mode
Do Not Disturb Mode is a handy feature on your Android device that helps you have some quiet and uninterrupted time. It's like having a secret switch to turn off all the annoying sounds and notifications. When you activate Do Not Disturb Mode, your phone won't ring, make notification sounds, or vibrate unless you allow certain calls or messages. To enable it, swipe down the notification shade twice to open the quick settings panel, and look for the Do Not Disturb icon (usually a bell or moon symbol). Tap on it to activate Do Not Disturb Mode and enjoy some peaceful moments without interruptions.
9. Voice Typing
Voice Typing is a feature that lets you speak instead of typing. It converts your spoken words into text, so you don't have to type manually. When you open the keyboard, you'll find a microphone icon. Tap on it, start speaking, and your words will be converted into text. It's a convenient feature for composing messages, emails, or even searching the web without typing.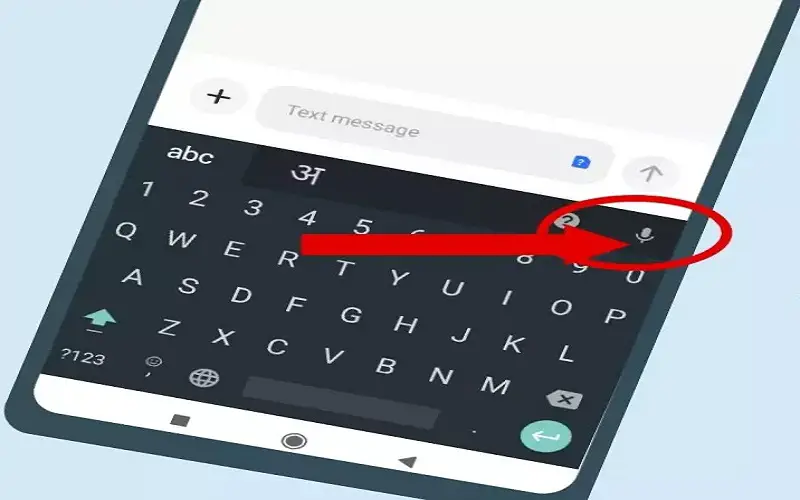 10. Digital Wellbeing
Digital Wellbeing helps you understand and manage your phone usage. It provides insights into how much time you spend on apps, how many notifications you receive, and even allows you to set app timers and schedule. You can find Digital Wellbeing in your device settings and explore the various tools it offers for promoting a healthy relationship with technology.