The software helps to examine large datasets. These types of applications allow you to organize, explore, clean, and modeling of data. The companies can now analyse complex datasets. They will have experience with the digital universe. These tools help to avoid manual work. Thus, it saves money and precious time. For having the best software for data analytics, you have to look at this list of top 10 best data analytics software:
1. ANACONDA
The data analytics software supports more than a hundred packages of computer languages include Python, R, and Scala. If you download Conda along with this software, you will have experience with over seven hundred twenty packages. The application helps in mining, deep learning, optimization, and simulation of data. You can even share your data with your team members.
2. SKYTREE
The data modeling tool helps to encourage data analytical experts to build data models with more efficiency. It allows you to use its numerous Data Science models. The application offers artificial intelligence. With the help of GUI, Skytree uses in Java programming. It helps the small scale entrepreneurs to achieve better results. The software provides the best professionals with various built-in features. Its server has the responsibility to process the complex datasets to obtain valuable data. It helps to examine the Machine Learning decisions.
3. ORANGE DATA MINING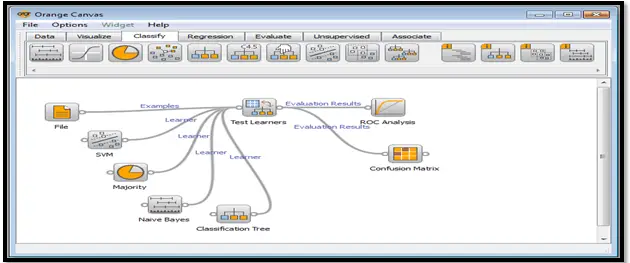 The software has built for beginners and experts. The Orange has made at Bioinformatics Laboratory for data visualization. The software has numerous built-in features for data mining, bioinformatics, and machine learning. The processing of this application based on Python language. The tool provides Hands-on training and visual illustrations. The best software used for tutors and students.
4. TALEND
The data science tool uses for cleaning the big datasets. You will get an opportunity to manage the master data processing and to check data quality. The application offers agile DevOps to build data models with more accuracy. The software examines all the DevOps processes. It has integrated with the Talend cloud. It provides a free trial. It ensures less data loss. It offers native generated codes, connectors, and components for data mining. The software has integrated with Amazon Web Services, Microsoft Azure, Google Cloud Platform, Snowflake, and many more.
5. LUMIFY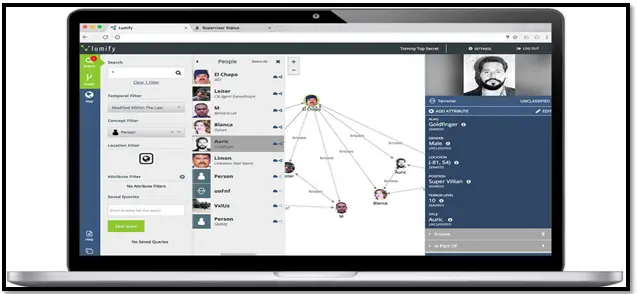 The data fusion tool helps to build a model of big data. Lumify gives 2D and 3D diagram representations with an assortment of programmed designs. The application allows you to distribute your work in a few workspaces. It offers the best data modeling tools. It supports data storage, browser-based access, and safe collaborations. It provides a one-month free trial.
6. ELASTIC SEARCH
The JSON-data analytics platform supports maximum reliability and easy management. It allows you to use its advanced features for security, monitoring, reporting, and modeling of data files. The software can access in Java, Python, NET, and Groovy programming languages. It offers Elasticsearch-Hadoop for experiencing real-time search and analytical tools. It uses API for managing complex data sets. It is a combination of numerous searches that include structured, unstructured, geo, metric, etc. You can download this application in three packages, the first one is downloading with yum, DNF, or zypper, second is with apt-get, and the third is with homebrew.
7. IBM SPSS MODELER 
The modeling tool provides predictive models and best analytical tools to groups, individuals, and companies. The software offers cloud, hybrid, and on-premises features. The user-friendly system is easy to use and easy to learn. The application has made for solving data modeling problems. It is compatible with Windows and Mac. It offers a 30-day free trial.
8. SOLVER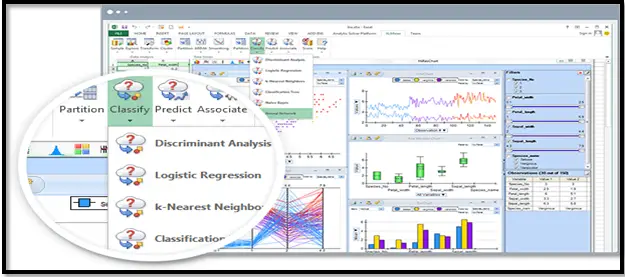 The Solver is a data optimization tool. When you install the Microsoft Excel or Microsoft Office, you will get a chance to access this application. The software allows you to set requirements. It has propelled software that helps in critical thinking. Solver's final values have used for interrelation and choice. It helps you to use an assortment of techniques, to direct transformative and hereditary calculations, and to discover arrangements. It can influence arrangement time and quality. Solver influences the natural resolvability of your model.
9. RAPIDMINER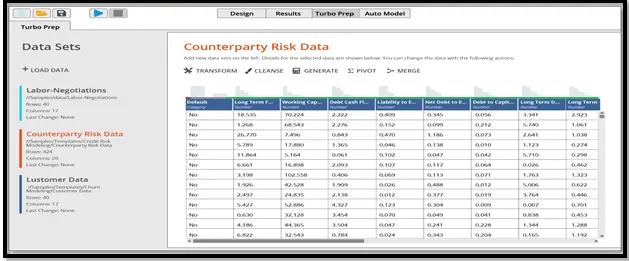 RapidMiner offers advanced data tools for data visualizing, processing, and statistical modeling. The software has based on Java programming language. Apart from business applications, it is using for improvement of the app. RapidMiner has a limited number of rows. You have to use tools more than ODM and SAS for accessing this app.
10. NodeXL
NodeXL is visualizing software of connections and systems. NodeXL gives careful estimations. It is free and open-source data analytical software. NodeXL has compared to other measurable apparatuses for data modeling. The software has connected with Microsoft Excel 2007, 2010, 2013, and 2016. It helps for Data Import, Graph Visualization, Graph Analysis, and Data Representation.