Photo-editing is an important process of tuning of images. It is a process in which photographers fix their clicks. Here let's discuss the top 10 photo editing software.
1. Snapseed
Snapseed is a photo-editing application developed by Nik Software in 2011. It is owned by Google LLC now. It is a free photo-editing software for Android and iOS devices. It provides various filters and tuning options like crop, selective, tonal contrast, etc. It supports the importing of RAW images as well. It has gained many accolades and is one of the top 100 best android applications.
2. Adobe Lightroom
Adobe Lightroom is an application developed by Adobe Systems in 2017 for Android, iOS, macOS, and Windows. It belongs to the family of Adobe Lightroom Classic. It is known as a lighter version of Adobe Photoshop. It provides options like color, effects, optics, etc. It provides presets, which is convenient if images have the same edit style.
3. PicsArt Photo Studio
PicsArt Photo Studio is the software developed by American programmers Hovhannes Avoyan and Artavazd Mehrabyan in 2009. It contains features like photo-editing, social network, and collage & drawing application. It is available for Windows, iOS, and Android devices. It has over 130M monthly users as of March 2019.
4. Adobe Photoshop
Adobe Photoshop is a photo editor developed by Thomas and John Knoll in 1987. They sold it to Adobe Systems Incorporated in 1988. Initially, it was only available for Apple computers. In 1993, it released for Microsoft Windows gaining a wider market. The file extension of images edited from it is .psd. There have been over 20 versions of the software so far. The various tools provided are Pen tool, Clone stamp tool, Shape tools, Selection tools, and Colour replacement tool.
5. Skylum Luminar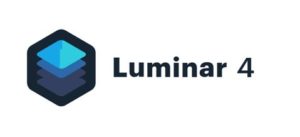 Skylum Luminar is an application developed by Skylum in 2016 for Windows and macOS. There have been four versions of the application to date. It focuses mainly on background editing. They have added various features like AI accent, AI Structure, and AI Sky Enhancer in the latest version.
6. ON1 Photo RAW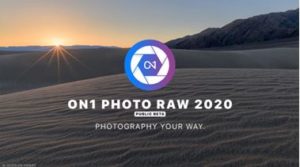 ON1 Photo Raw is an editor created by photographers, for photographers in 2015. The software is available for iOS, Android, and Windows. They have expanded into education and training as well. The latest update added features like AI match, AI auto, and a couple of filters.
7. Corel PaintShop Pro
Corel PaintShop Pro is a graphics editor developed by Jasc Software in 1990. In 2004, Corel acquired it. Initially, it was only a basic picture converter; as updates rolled out, it became a complete photo editor. There are various editions of the software with ranging features.
8. VSCO
VSCO is a photo & video editor created by Visual Supply Company in 2011, for Android and iOS devices. RAW images and videos imported from the camera roll are editable in the application. It provides a range of filters with the option of customisability.
9. Canva Photo Editor
Canva Photo Editor is an online photo-editor developed by Canva. The features of the editor are Photo blur and vignette, Image cropping & straightening, Image transparency tool, Stickers and badges, Speech bubble maker, Photo enhancer, and Collage maker.
10. GIMP
GIMP, aka GNU Image Manipulation Program, is a freeware developed by The GIMP Development Team in 1996. It is a tool used for image retouching, free-from drawing, and editing. It is considered as an entry-level photo-editing application for new photographers.