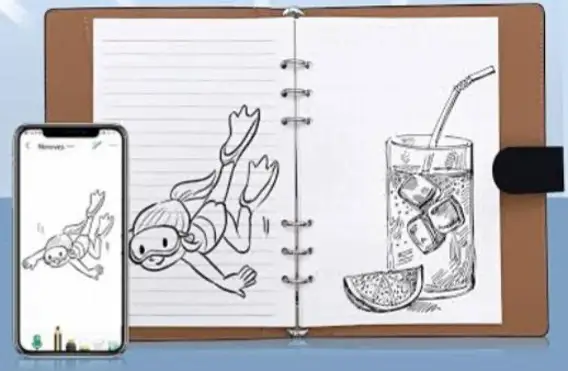 If a guy has a craze for fire, we call him Pyromaniac. If a girl has a craze on teddy bears, we call her an Arctophile. What do we call if he has a craze on books? We call him a Bibliophile. These kinds of people have a massive library in their homes. They will have all the eBook apps on their phone. Technology introduced the Smart Notebooks to the world. It benefits people who like to have their hand-written notes as digital copies. Here are the top 10 Smart Notebooks you should buy. 
1. Fusion Smart Notebook
The Fusion Smart Notebook allows you to save your hand-written notes in digital format to cloud storage like iCloud, Dropbox, and Google drive. You can erase the notes by wiping them with a damp cloth. This notebook contains a task list page, a monthly calendar, and two weekly planners. Thus you can use this notebook as a day planner too.
2. Core Smart Notebook
The Core is a 32-lined reusable smart notebook with a  microfiber cloth to wipe your notes and a pilot frixion pen. After writing your notes and drawing your doodles, you have to wait for 15 minutes so that the ink can settle down and bond to the page. At last, you must sign in to the Rocketbook app from your device and send the copies to cloud services like iCloud and Dropbox. 
3. Thinkers Smart Notebook
The Thinkers Smart Notebook has a soft and flexible leather cover. It has 256 individual pages. Using the Intelligent app on your iPhone, you can capture,  organize, and share your pages for free. You can use any pen or pencil. It works well with fountain pens as well as ordinary pencils. You can also use the Thinkers app to capture your notes. 
4. Moleskine Dropbox Smart Notebook
If you are looking for a Smart Notebook which converts the notes in real-time, you must try the Smart Notebook from Moleskine. It uses Ncoded technology to detect where exactly the pen is. But, it does not have a pen. You have to buy a pen individually. The notebook is mainly designed to upload the files to Dropbox, but you can use the other cloud services too. 
5. EVO Planner 
The EVO Planner is quite different from others. It is a journal and a 90-day planner tailored to your brain type. You have to take a brain assessment to determine what kind of person you are. Maybe you are an architect, alchemist, or an explorer. After that, pick up the perfect journal for you. It has a colorful agenda and daily, monthly and weekly pages to write your journal. You can scan the pages using the EVO app, which is supported for Android and iOS. But it is quite expensive.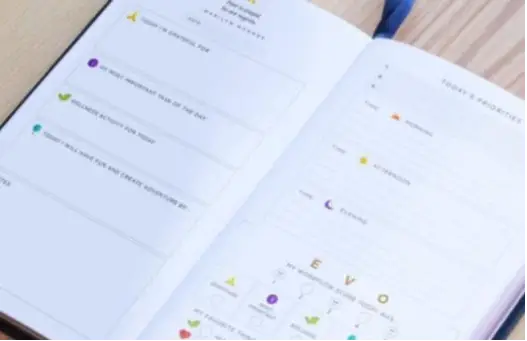 6. One By Wacom Drawing Tablet 
If you are interested in drawing but feel worried that you can't draw on a computer, don't worry. Even Leonardo Da Vinci will struggle to draw on a computer. One by Wacom Drawing Tablet is there to save you. Now you can draw precisely and perfectly on your computer. It comes with a pen. It is great for sketches, artworks, and annotating images. 
7. Homestec Smart Notebook
The Homestec Smart Notebook supports a wide range of cloud services like Dropbox, Google Drive, Evernote, and iCloud. It has 21 dotted pages, 21 lined pages, and seven planning pages. So you can take a variety of notes with this notebook. It comes with two ink pens whose ink will dry within 15 minutes. You can reuse this notebook more than 500 times. It allows you to upload the documents in both PDF and JPG formats.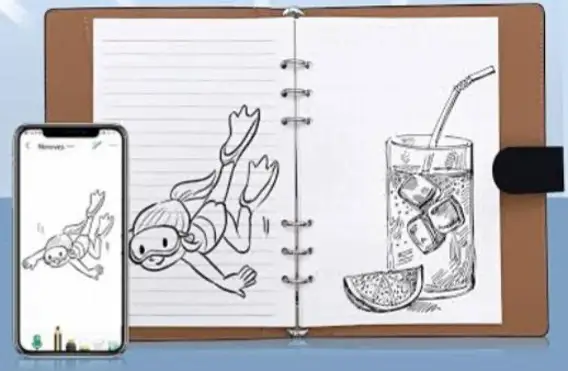 8. Boogie Board Notepad 
The Boogie Board Notepad is a paperless notepad that is helpful for everyone, especially kids. It comes with a stylus. But you can use other pens also. You can also draw with your fingers. You can capture these using your smartphone. It is an eco-friendly smart gadget with a battery that lasts for five years. You can easily erase the notes using the one-touch button. 
9. Rocketbook Everlast Mini Smart Notebook
It may be a small one, but it has 48 reusable pages. It is pocket-friendly and the best companion for people who like to travel. Like the others from Rocketbook, it also requires a pilot frixion or a specialized pen to write on. And once done, you can scan, save, and share the notes. Finally, you can erase them by wiping them using a damp cloth. 
10. Elfinbook Spiral Notebook
Elfinbook may look like an ordinary notebook, but it has double-sided reusable pages. You can reuse them up to 500 times by wiping the notes using a damp cloth. You can also use the microwave or a hair dryer to erase the notes. You can remove the pages separately if you need them for your projects. This notebook is available in two sizes and comes with a Pilot frixion pen.