Internet speed test software allows you to get the internet speed of your device quickly. These types of software calculate the upload and download speed of data to calculate the speed of software. Detect trends over time using this software.
1. Ookla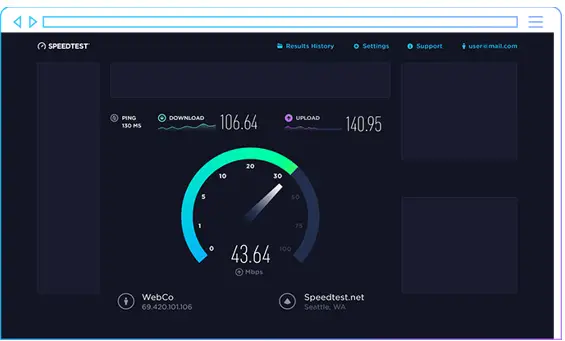 Ookla is an internet speed test software that provides accurate and reliable data. This company has fourteen years of experience in checking internet speed. This software measures internet performance and provides network diagnostics. Many people use this software to understand the quality of their internet connection. This software can measure high-speed connections.
2. NetSpot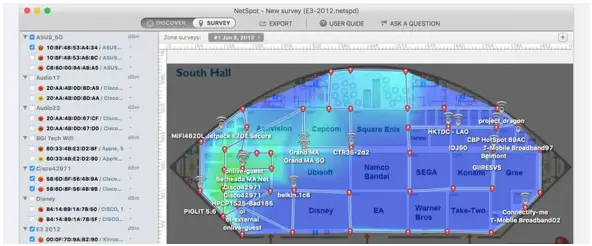 NetSpot conducts Wi-Fi surveys to find out internet speed. This software detects Wi-Fi networks and visualizes them. This software collects live data from surrounding networks to get data from internet speed. Locate busy channels using this software and view information on the transmit rate. Compare Wi-Fi configurations quickly and troubleshoot any problem. This software acts as a wireless auditor solution to analyze wireless area coverage.
3. Verizon Speed Test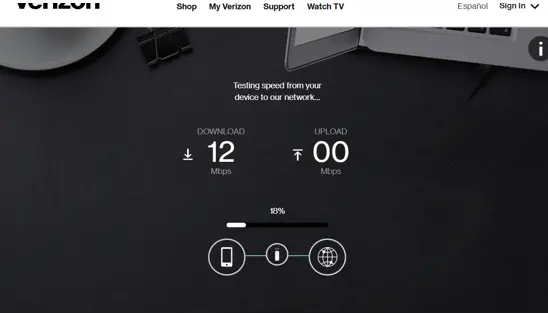 Verizon Speed Test is for users in the USA. It is a simple speed test software to check the quality of your connection. This company is one of the largest internet service providers, and it offers a free speed test service. This software contains an intuitive user interface. This company website contains links to many resources and information.
4. Google Fiber Speed Test
Check internet speed of up to one gigabit using Google Fiber speed test. Close all your applications before running this speed test to get accurate results. Click the play button and start the test. You can send feedback if you have problems using this software. This software allows you to upload and download ping. This software is specifically designed for Google Fiber connections.
5. Fast
Fast is an internet speed software run by Netflix. This software is free and easy-to-use. This software helps to measure download speed by testing the connection between the Netflix server and your device. Visit the official website of this software, and get your internet speed instantly. This software has a clean interface and runs a test on a secure protocol.
6. SpeedOf.me
SpeedOf.me helps to test the speed of the broadband connection. This software tests your internet speed by downloading and uploading sample files from your browser into this software. It downloads the smallest sample size first and shows the bandwidth graph for the download. Download speed will be based on the last sample file. After completing the download test, this software performs an upload test. This software goes through several passes to give accurate results.
7. AT&T Internet Speed Test
AT&T Internet Speed Test allows you to measure the speed of the internet. All devices in your home network share your internet, and it depends on which device uses the internet at a faster speed. Use this application to test how much internet speed each device uses. This application tests your internet speed in less than a minute. It measures internet speed by seeing download speed and upload speed.
8. SpeedSmart
SpeedSmart is an internet speed test software that helps to test your Wi-Fi connection. You can track the full history of all your past devices that you have done a speed test. Share your internet speed test results with your friends. You can troubleshoot and verify your internet speed results.
9. Xfinity Speed Test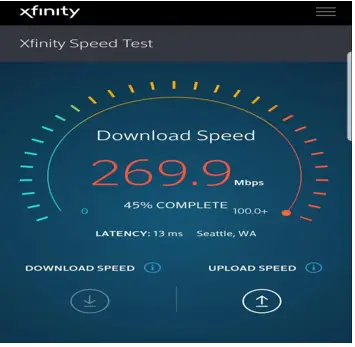 Xfinity Speed Test measures the speed that is reaching your device. Find out the speed that the servers deliver to your device. The number of devices online at a certain time will affect the speed test results. Get reliable results of speed using this software. This software shares some tips to increase speed.
10. Meteor

Meteor helps to test the internet speed for mobile internet connections. It helps to check the speed of the Wi-Fi connection too. Test the performance of the application using this software. This software is easy to use and gives you the result of download speed, upload speed, and ping time. Improve network connection using this speed test software.